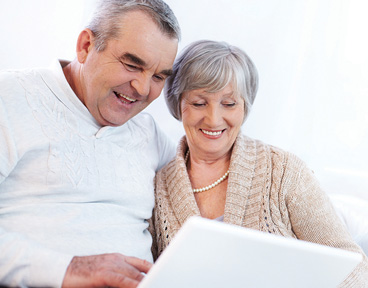 No recommendation
No news or research item is a personal recommendation to deal. All investments can fall as well as rise in value so you could get back less than you invest.
Two out of three people now expect to work beyond age 65 , with just 7% of the workforce very confident they will have adequate income in retirement. Here we look at what steps you could take to plan for retirement and ensure your pension is on track.
Step 1 – what will you spend when you retire?
When our Financial Advisers help a client plan for retirement, the best place to start is calculating how much they might spend.
My father, being a scientist with an eye for detail, went through 12 months of bank statements with a fine-tooth comb. Asked the same question, my mother guessed a figure just £500 a year different. Regardless of how you arrive at your number, every plan needs a target. However, it is not always easy, particularly if retirement is some way off.
Where to start? Half to two-thirds of salary is often a good guide, as mortgage and commuting costs usually stop and children might have left home. A recent Which? Money Magazine study might also help (see charts). Everyone will be different – you might want frequent holidays or to change car regularly – but seeing what other retired people spend could be a useful starting point.
Step 2 – how much might you need in a pension?
Once you have an idea of what you might spend, how do you know if your pension will be enough?
As a broad guide, for every £10,000 of annual retirement income, you need £200,000 in a pension. For example, a £25,000 annual income requires a pension worth £500,000.
This assumes a 5% income rate, broadly the secure income (annuity) a 65-year-old can currently obtain, but could be more or less depending on rates at the time, age, health, lifestyle and options chosen. 5% is also a reasonable income to be taken by a 65-year-old who wants to retain control of their investments (drawdown). You can withdraw more but this increases the risk of running out of money, particularly if investments perform poorly.
How much do retired households typically spend?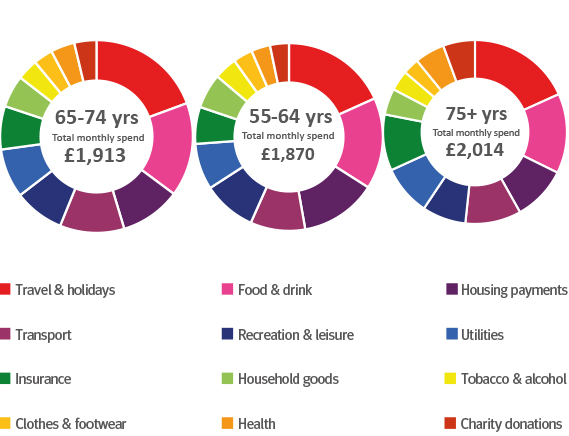 Source: Which? Money Magazine
A helping hand
If you think the amount you need sounds out of reach, there are factors that can help.
Most people receive income from other sources, such as work pensions and the State Pension (about £8,000 a year full rate from April 2016).
The Which? Money survey covers household spending, so a spouse's or partner's pension could help.
The first £10,600 (2015/16) of income each year is tax free for most, so a couple could receive £21,200 income before paying tax. Tax rules can change.
Building a pension might cost less than you think. Tax relief means a £10,000 investment could in effect cost as little as £5,500 depending on individual circumstances. You may also have time on your side – the longer you are invested the greater the potential for growth, although there are no guarantees and you could get back less than you invest.
Step 3 – take action now
What could you consider doing now to improve your chances of having enough money when you retire?
Find out your current provision – use the government's online State Pension forecast and get the current value of any pensions or investments you already have.
Top up your pension – consider a lump sum contribution or monthly payment to your pension. Consider joining your work pension, especially if your employer will also contribute. In particular, higher earners could consider using their full allowance, with restrictions being imposed from April and tax relief potentially being cut soon.
Consolidate existing pensions – make it easy to check you are on track. Consolidating can be straightforward with most transfers now electronic. First check you will not lose valuable guarantees or benefits or incur excessive exit fees. Pensions are usually transferred as cash so you will be out of the market for a period.
Learn how to take money out of your pension (from age 55, or 57 from 2028) – our free guide to your options at retirement explains secure income, flexible income, tax-free cash and other important factors you should consider.
The value of investments can go down in value as well as up, so you could get back less than you invest. It is therefore important that you understand the risks and commitments. This website is not personal advice based on your circumstances. So you can make informed decisions for yourself we aim to provide you with the best information, best service and best prices. If you are unsure about the suitability of an investment please contact us for advice.