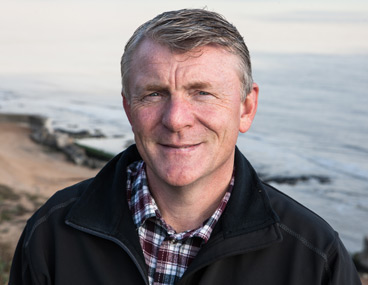 No recommendation
No news or research item is a personal recommendation to deal. All investments can fall as well as rise in value so you could get back less than you invest.
59% of people are worried they will not have enough money to last their retirement, according to a recent study.
Could the answer be taking control of your pensions with a SIPP (Self Invested Personal Pension)?
We asked one of our clients, 52-year-old Ian Howells from Kent, to share his experience.
Mr Howells, why did you decide to start a SIPP?
I decided to transfer one of my pensions to a SIPP five years ago because I was disappointed with its performance. It would go up and down with the market, but when it was improving it was never by much. I had a sense there was a better way and thought I must be able to do better than this. I started looking at the options and came across SIPPs.
My old pension also wasn't giving me much visibility. I'd receive an annual paper statement which just gave the number of units and the value. There was no other information and it was impossible to understand what the fund was invested in. What bonds, shares, etc. it held was a mystery and if the provider changed the investment strategy I would not have known.
I didn't need the money to live off and was a fair way from retirement age. I had time on my side and felt it was right to take a greater level of risk to hopefully increase the return.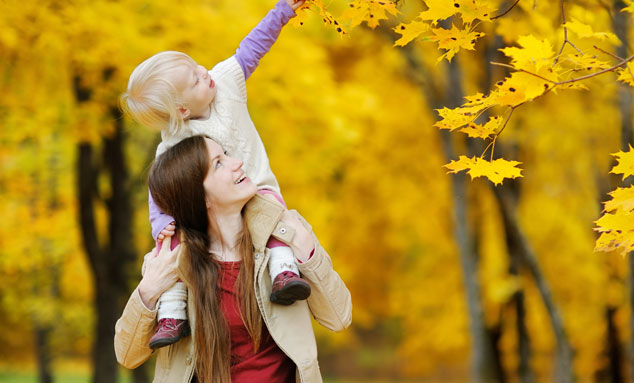 Transfer to make your investments easier to manage Plus, cashback is now available
Transfer now and learn more about cashback
Have you been pleased with the results?
Very much so. The timing was in my favour in terms of what has happened with the stock market since then; that was perhaps more luck than judgement. However, the funds I've chosen for my SIPP seem to have grown significantly more than the fund in which my old pension was invested.
I initially kept comparing how it was performing against my old fund, just so I had the reassurance I'd made the right decision. It was positive every single time. I no longer check that as I'm confident I've done the right thing.
I now also have the visibility I didn't have before. In just a few seconds I can log in to the website and see how each fund is performing and get useful information on them.
I've since transferred other pensions to my SIPP. They offered little choice beyond a low, medium or high risk portfolio. Now I can apply my investment strategy across all my pension money, and it's made my life easier only having to track a single pot.
I have a couple of final salary pensions which will pay a promised income at retirement age, but apart from that I've now moved all my pensions to my SIPP.
How do you choose where to invest?
This initially worried me a little – I wasn't sure I'd have the knowledge. However, there is plenty of information to help.
The Hargreaves Lansdown website has been useful, in particular how it helps me compare how funds have performed. I don't rely on past performance, but I think it can help show the manager's ability. I couple that with information I read elsewhere and Hargreaves Lansdown's reviews. I particularly like the fact Hargreaves Lansdown may choose to keep their faith in good fund managers even through short-term periods of underperformance. They tend not to follow the flavour of the month and look more at their long-term track record.
Was it easy to transfer?
I assumed it would be complicated, but Hargreaves Lansdown did all the work. It was reassuring to know I could talk to people who had done it a thousand times before. I was getting into bed with an organisation that has a lot of experience, so my lack of experience didn't matter quite so much.
What are your plans for the future?
I'm not sure I'll be able to keep managing my SIPP myself forever. I've had to start caring for my wife full time, so I don't have as much time as I used to. What's reassuring is Hargreaves Lansdown have financial advisers who can manage my SIPP for me if I ever decide that's what I need.
I could search the internet or Yellow Pages to find an adviser, but with Hargreaves Lansdown I know I can just pick up the phone and arrange it fairly easily. I also have the confidence it will be someone I can trust.
What's your favourite feature?
The ability to manage my own money and track it online has been a refreshing change. But there are two factors I've found really useful.
First is the 'linked accounts' tool. Members of my family have traditionally relied on me for help with their investments. I've linked all our Hargreaves Lansdown accounts, so I can easily check them all whilst logged in to my own account on the website. I don't have to go through different platforms that operate in different ways with different companies and with different passwords. It's been so much easier to have the family's investments in one place.
Second is the phone service. Whenever I've needed to ask for help, the phone's always answered quickly. I've got through to somebody who's answered the question and never had to wait for a call back. That makes you more inclined to do what's needed. You're more likely to pick up the phone and ring because you're likely to get the information you need.
How to transfer to a SIPP
If you want more control over your pensions, transferring to the Vantage SIPP is easier than you might think.
Remember, a SIPP is a type of pension for people happy to make their own investment decisions.
Investments go down in value as well as up so you could get back less than you invest. Unless otherwise arranged, pensions are transferred as cash and will miss any market rises or falls for a period.
Follow these steps to transfers today:
We will then take care of the rest.
Receive £20 to £500 cash back
Transfer £5,000 or more by 16 December 2016 and we will pay you £20 to £500. The money is a thank you from us and won't come from your account. The more you transfer, the more you receive - see below. Terms apply
To qualify automatically you must apply by 16 December 2016. However, if you need more time to decide please let us know and we will extend your deadline (by three months for ISAs, funds and shares, and six months for pensions). To request more time simply call our Helpdesk on 0117 900 9000 or email transferoffer@hl.co.uk with your full name and address.
You will receive your cash back after the offer closes and all your transfers complete. All we ask is you keep your account with us for at least a year. We may ask you to repay the cash back if you transfer away or close your account within that time.
Pensions, ISAs, funds and shares transferred to the Vantage Service qualify for cash back. Certificated share transfers do not qualify for cash back.
| You transfer | We pay you |
| --- | --- |
| £5,000 - £24,999 | £20 |
| £25,000 - £49,999 | £50 |
| £50,000 - £99,999 | £100 |
| £100,000 - £149,999 | £250 |
| £150,000+ | £500 |
The value of investments can go down in value as well as up, so you could get back less than you invest. It is therefore important that you understand the risks and commitments. This website is not personal advice based on your circumstances. So you can make informed decisions for yourself we aim to provide you with the best information, best service and best prices. If you are unsure about the suitability of an investment please contact us for advice.