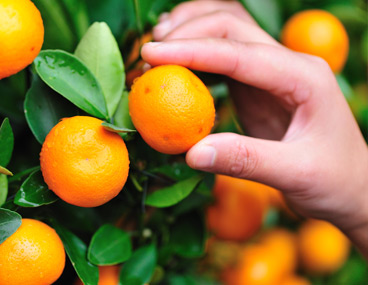 No recommendation
No news or research item is a personal recommendation to deal. All investments can fall as well as rise in value so you could get back less than you invest.
'Stockpicker' is an overused term. Clearly it's every fund manager's job to pick stocks. But can they consistently add value for investors by selecting the right stocks in their chosen areas?
Like any profession, some fund managers are better than others. Only a select minority have that extra edge that separates them from their peers.
To identify those who have the skills that set them apart, hundreds of hours of research goes into our analysis of track records, and we spend hundreds more questioning managers on their approach. During my career I have been fortunate to meet some of the very best brains in the investment industry.
Our quantitative model drills through their past performance to determine the reasons behind it. We can break down their performance across a number of factors, for example types of stocks held, size, sector, country, and also determine the value added through their stock picking ability. The latter is the crucial factor in our view. Our research suggests that consistently good stock selection is the key driver behind long-term outperformance.
Ignore the noise and invest with skilled stockpickers
Today, as never before, investors are fixated on economic and political events. As we go to press the result of the US Election has just been announced, and the surprise result has caused global markets to wobble. However in our view, as we saw after June's EU referendum result, any losses incurred will in all probability be made up by many companies relatively quickly. While it's easy to let these kind of shock events derail long-term investment plans, they rarely derail the long-term prospects for high quality businesses.
Latest investment ideas
HL Select UK Shares - a new fund which aims to give clients a new level of investor information and insight
FP CRUX European Special Situations Fund - managed by one of the strongest stock pickers in the sector who has consistently added value for investors throughout his career
Jupiter India Fund - superb stock picking in what is now the world's fastest-growing major economy
In no way do I wish to sound complacent. We can all reel off the woes of the world today, but remember that the things we know about are already largely factored into share prices. In my experience it is best to ignore the short-term news and focus on investing with fund managers you think can make you money over the long term.
These managers generally spend their time focusing on individual company prospects. They look for companies that are in charge of their own destiny and won't be blown off course by the latest political diktat or economic squall.
I always advocate setting aside enough cash for a rainy day fund, and also to take advantage of any short-term investment opportunities. Then invest the rest for the long term with great stockpickers.
A successful fund manager once said to me that when investing, you should imagine you are going to bury the certificate in the garden for ten years and only then might you dig it up. I believe this a salient piece of advice to investors in today's age of mass communication and noise.
Editor's choice: our new weekly email
Sign up to receive the week's top investment stories from Hargreaves Lansdown
Hargreaves Lansdown PLC group companies will usually send you further information by post and/or email about our products and services. If you would prefer not to receive this, please do let us know. We will not sell or trade your personal data.
The value of investments can go down in value as well as up, so you could get back less than you invest. It is therefore important that you understand the risks and commitments. This website is not personal advice based on your circumstances. So you can make informed decisions for yourself we aim to provide you with the best information, best service and best prices. If you are unsure about the suitability of an investment please contact us for advice.