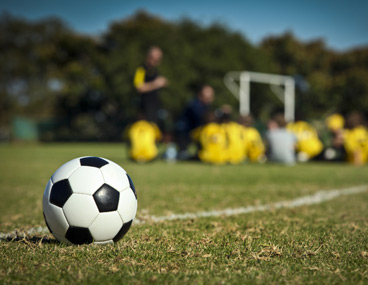 No recommendation
No news or research item is a personal recommendation to deal. All investments can fall as well as rise in value so you could get back less than you invest.
The best of the best have a coach. The fastest sprinter in the world, Usain Bolt has a coach. Barack Obama has advisers. Warren Buffett. Bill Gates. Richard Branson. Successful people get help from experts in their field.
Financial advice is no different. An adviser brings a third party perspective to your financial situation, and is backed by a wealth of experience about what does and doesn't work when investing to achieve certain goals.
Find out if you too could you benefit from Financial Advice
Just like a coach, a financial adviser will...
Take an objective view
They will take an objective view of your situation, and will show you the best way to manage your affairs. They are experts in being able to spot a poor performer, identify an opportunity and separate the wheat from the chaff. We often have clients tell us that after taking advice they are now investing in a way they were not previously aware of or hadn't considered before.
Jeffrey Thorogood from Worcestershire, explains how he is substantially better off after taking financial advice from Hargreaves Lansdown:
"I tried to manage my affairs before taking advice and if you compare the performance then to now, you would be very surprised. If I would have made my own decisions about what to do with my pension, I would absolutely not be in the same place as I am today. I really am substantially better off. I don't understand the stock market or pensions so my adviser gives me peace of mind.
I was going to leave my pension as all cash, but my adviser recommended I didn't do that and I am very grateful he did. The service I received was excellent, my adviser was so helpful in moving my funds and I am much better off today. He wanted to know about my personal circumstances and my ambitions, and from that he gave me constructive suggestions.
I constantly see in the news people being put at a disadvantage with their pensions, and these risky schemes – it's a pity they don't know about Hargreaves Lansdown. It really is much better than anywhere else. I don't need to worry myself about any of it, I am kept up to date and I get a meeting every year. My adviser does the rest so I can sit back and relax."
Give you the right level of service
An effective coach first finds out where clients want to go, devises the most effective route to get them there, and leads the way. We want to make sure our clients receive the appropriate level of advice for their personal circumstances. Initially our advisers will help you determine whether you actually need advice, we often help clients to manage their investments without it. A great adviser brings clarity to what you are investing in and ensures you get the right level of service and engagement.
Save you time and lower the risk
When you seek specialist help you expect to get a better result for less of your time, as well as a lower risk of a costly mistake. Financial planning is no different. The experience, expertise and knowledge of a financial adviser means they do the work so you don't have to, which in turn could save you time and money whilst lowering the risk.
Help you achieve your goals
A great coach gives you the peace of mind that you will fulfil your potential. An adviser is just the same. Outstanding advisers understand you and your goals, and will organise your investments in the best possible way to help you achieve them and improve your returns.
Call us to see whether you could benefit from financial advice
The challenge for investors is knowing when taking professional advice can add real value. We can help you decide – we always provide initial consultations without fee or obligation.
We'll help you understand why our expert financial advisers could be the answer if you need more help, and how financial advice works (including the benefits and costs).
Call 0117 317 1690 for your free no-obligation consultation about our service or visit our advice section to book a call back.
Book a time to talk to us today and find out if you could benefit
The value of investments can go down in value as well as up, so you could get back less than you invest. It is therefore important that you understand the risks and commitments. This website is not personal advice based on your circumstances. So you can make informed decisions for yourself we aim to provide you with the best information, best service and best prices. If you are unsure about the suitability of an investment please contact us for advice.