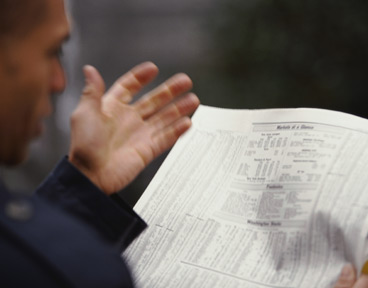 No recommendation
No news or research item is a personal recommendation to deal. All investments can fall as well as rise in value so you could get back less than you invest.
The end of the great bond bull market has been foretold many times over the last four or five years.
Yet prices have continued to rise (and yields fall). After the EU referendum the ten-year gilt yield fell to 0.5%, and yields elsewhere in the world turned negative in some cases - something I was told by bond managers could never happen.
In the last few months we have seen a reversal of this trend, with yields rising (and prices falling). Markets have been spooked by Donald Trump's victory, fearing his policies will stoke inflation and cause interest rates to rise more rapidly than previously predicted.
However, while I don't think government bonds are in any way great value, I don't think this is necessarily the end for bonds. In fact what has happened is that yields have merely reverted to where they were before the Brexit vote.
Volatility around the two major events of 2016 was to be expected, but in my view the reasons why both interest rates and bond yields are at very low levels haven't changed. Global debt levels are huge, and an ageing Western population means people dropping out of the workforce, spending less, and placing more strain on welfare and healthcare budgets.
As a result, I believe we will be in a lower growth, lower inflation environment for far longer than many commentators would suggest. UK inflation will tick up in the next year because of the fall in sterling, but this is a one-off factor. The structural headwinds above are far stronger.
So what does this mean for bonds? While they don't look great value, they could remain a reasonable asset class to hold. Corporate bonds can offer yields of 3-4%, which while meagre by the standards of ten or fifteen years ago, still look acceptable in today's climate. For a while now we have held a preference for strategic bond funds, where managers have the freedom to invest across the entire bond market in search of the best returns, or in order to limit risk.
View our favourite bond funds on the Wealth 150+
Editor's choice: our new weekly email
Sign up to receive the week's top investment stories from Hargreaves Lansdown
Hargreaves Lansdown PLC group companies will usually send you further information by post and/or email about our products and services. If you would prefer not to receive this, please do let us know. We will not sell or trade your personal data.
The value of investments can go down in value as well as up, so you could get back less than you invest. It is therefore important that you understand the risks and commitments. This website is not personal advice based on your circumstances. So you can make informed decisions for yourself we aim to provide you with the best information, best service and best prices. If you are unsure about the suitability of an investment please contact us for advice.