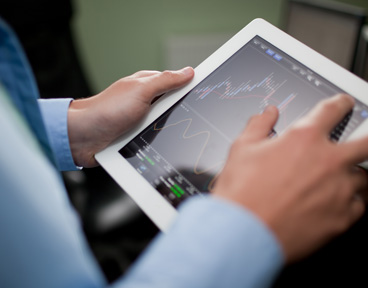 No recommendation
No news or research item is a personal recommendation to deal. All investments can fall as well as rise in value so you could get back less than you invest.
As Mark Dampier highlighted in his outlook for 2017, there has been an endless stream of events that have caused investors' concern in recent years. Elections, referendums, a slowdown in China, euro zone debt… the list goes on. When HL asked me to design the new HL Select UK Shares Fund, my first thought was that we should build a portfolio of companies that wouldn't just get blown around all over the place by 'events'.
The markets have become policy junkies, constantly demanding, or begging, for governments and central banks to "do something" to get them out of their latest problem. Interest rates are too high, or too low, sterling is too strong or too weak, whatever.
To my way of looking at it, if a company needs help from the government to make progress, then it's not much of a business to start off with. Its share price will be largely dependent on market sentiment, and whether the policymakers are doling out what the market wants today, or not. I decided that HL Select UK Shares should try to get as far away as possible from all that. Co-manager Charlie Huggins and I have a shared philosophy: stocks should have their own growth drivers, independent as far as possible from the state of the wider world and markets.
Further details of the recently launched HL Select UK Shares Fund
Their finances should be strong, so that interest rates are unimportant and the banks can't hold them to ransom if the going gets tough. Profit margins should be fat, like older fund managers, because fat margins mean customers rate what a business does and can't get it cheaper elsewhere.
Above all, companies should generate cash so that they can reward shareholders at the same time as reinvesting back into their growth and keeping those banks at bay. We think there's a virtuous circle that allows these businesses to generate great long-term returns for investors. Shares can fall as well as rise in value, and we won't get it right every time. That's why we are focused on the long term and place so much emphasis on the financial strength of companies.
HL Select UK Shares simply aims to deliver great long-term returns from investing in strong companies in charge of their own destiny. Others can focus on policy, but HL Select UK Shares seeks those few great businesses that can deliver for the long run, whatever 'events' come along, although there are no guarantees. Very few companies will make the grade, but we have the flexibility to scour the entire market to find large, medium-sized or higher-risk smaller companies which meet our strict criteria. We expect to hold around 30 companies, which means each one can make a real difference to returns, though this is a higher-risk approach. We are also aiming to provide a new type of investor experience. We are disclosing every holding in the portfolio once fully dealt, and explaining why we hold it. Investors will also get regular updates, including our latest views on the market, how holdings are performing and anything else we feel you should know about, to keep you fully informed.
Further details of the recently launched HL Select UK Shares Fund
The value of investments can go down in value as well as up, so you could get back less than you invest. It is therefore important that you understand the risks and commitments. This website is not personal advice based on your circumstances. So you can make informed decisions for yourself we aim to provide you with the best information, best service and best prices. If you are unsure about the suitability of an investment please contact us for advice.