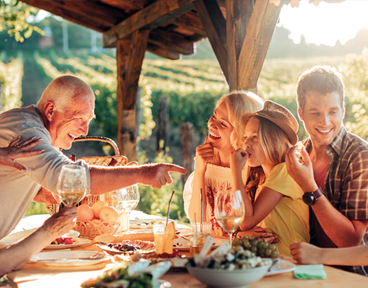 No recommendation
No news or research item is a personal recommendation to deal. All investments can fall as well as rise in value so you could get back less than you invest.
While watching BBC News recently, I saw an interview with the UK's longest-serving employee. Monica Evans, age 89, has worked for the same company for 70 years and is still working today. She now works for her first boss's great granddaughter.
Her story was lovely to hear and she's clearly still happy working, but I'm sure this won't be the case for everyone. If you want to give up work one day and make your pension last throughout your retirement, consider following these five useful tips.
1. Maximise this generous government handout
The more you can save when young the better, but it's usually not too late to make a difference. Tax relief boosts money you add to a pension, such as a Vantage SIPP (Self Invested Personal Pension).
Every UK resident under age 75 has 20% of their contribution paid by the government. This is automatically added to your pension, even if you pay no tax. If you pay 40% or 45% tax, you can reclaim more through your tax return – £10,000 in a pension could in effect cost you as little as £5,500. Contribution limits apply.
Find out how contribution limits could affect you
Money in a pension can normally only be accessed from age 55 (57 from 2028). Up to 25% is usually tax free and the rest taxed as income. Tax rules can change and the benefits depend on individual circumstances.
2. Choose a pension provider that gives access to the right investments for you
Picking the right investments is important. Poor investment performance could mean you have to delay your retirement, or be more frugal in retirement than you'd like to be.
With a wide range of investments available, the Vantage SIPP puts you in control. Our experts crunch the numbers making it easier for you to find the right investments. You can access our Portfolio+ service as well as thousands of funds and individual investments. Whether you're a beginner or a seasoned investor, there is something for everyone.
It's also important to monitor your investments and get answers to your questions. With the Vantage SIPP you have access to your online account 24/7 and our Bristol-based Helpdesk is on hand six days a week if you need help.
If your current pension provider doesn't give you the investment options or service you need, you could consider transferring to the Vantage SIPP. Once you apply we'll arrange the rest of the transfer for you.
Find out more about transferring a pension
Before you transfer, please ensure you will not lose valuable benefits or incur excessive exit fees. Pensions are usually transferred as cash so you will miss any market rises and falls for a period.
3. If you need more secure income in retirement, make sure you get the best deal
Certain essential living costs will last a lifetime – for example food, home maintenance and utilities. Having secure income to cover them could give you the peace of mind you need to enjoy your retirement.
If you need secure income you can use some or all of your pension to buy an annuity (a guaranteed income for life). You can boost your income by shopping around using our service, and confirming health and lifestyle details before you apply.
Learn more and get free quotes on annuities
4. Just because you can make unlimited withdrawals doesn't mean you should
Your retirement could last 30 years or more. If you're keeping your pension invested in retirement with drawdown or by taking lump sums, think carefully about how much you withdraw. You could run out of money if your investments perform poorly.
One approach investors can take is to withdraw only the income and dividends their investments produce. Although the income and the value of the investments will fluctuate, there is less chance of your income running out than there would be if you were selling investments to fund withdrawals.
Request our free drawdown investment ideas guide
5. Don't pay more tax than you need to in retirement
The pension freedoms introduced in 2015 have been a boon for the government as well as investors. The government has almost doubled its estimate for how much tax it would receive from pensions in the current tax year. Thankfully, you can control how much tax you pay by limiting withdrawals and/or spreading them over a number of tax years, ensuring more of your pension goes to you and helping it last longer.
Some investors have found their first withdrawal has been subject to more tax than they were expecting. This is due to the way HM Revenue & Customs requires pension providers to apply tax codes. We can help you understand how this works to avoid any surprises.
Our pension income tax factsheet and calculator help you to understand how your withdrawals could be taxed.
Download the pension income tax factsheet
Try the pension income tax calculator
What help is available?
What you do with your pension is an important decision. Therefore, we strongly recommend you understand your options and check your chosen option is suitable for your circumstances: take appropriate advice or guidance if you are at all unsure.
The government's Pension Wise service can help. Pension Wise provides free impartial guidance on your retirement options face-to-face, online or over the phone - more on Pension Wise.
Our articles, guides and calculators are not personal advice. We offer a range of information to help you plan your own finances and personal advice if requested.
Our Pensions Helpdesk is on hand to answer your questions. Call us today on 0117 980 9926 to talk through your options.
The value of investments can go down in value as well as up, so you could get back less than you invest. It is therefore important that you understand the risks and commitments. This website is not personal advice based on your circumstances. So you can make informed decisions for yourself we aim to provide you with the best information, best service and best prices. If you are unsure about the suitability of an investment please contact us for advice.