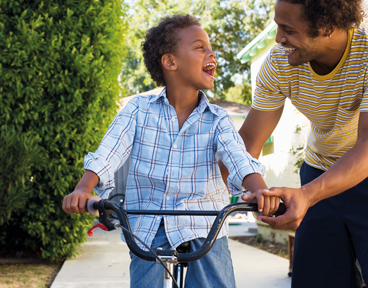 No recommendation
No news or research item is a personal recommendation to deal. All investments can fall as well as rise in value so you could get back less than you invest.
When it comes to your finances, you don't need to be locked into an annual charge to benefit from expert help. Our unique approach to advice means you can choose how much involvement you want.
Level 1: Helping you get started
The first step in all financial planning is to establish your current position. We make it easy and it costs nothing to get set up on our Vantage platform, so you can see all your investments in one place. We'll also show you where to find our investment ideas and expert research.
Might be right for you if:
You want to see your investments and pensions in one place
You want help to get started with investing
You're happy to manage your own investments using the free tools available
Cost: There is no advisory charge for this service.
View the information and tools available to help you manage your investments
Level 2: One-off help for big decisions
When facing big decisions, expert help can offer peace of mind and confidence. Not everyone is looking for ongoing support, which is why we offer one-off advice. An adviser will help you understand your options and decide the best route for you to take.
Might be right for you if:
You're looking for peace of mind and a strategy to enable you to retire comfortably
You have a lump sum to invest, perhaps from an inheritance or business sale
You want to determine whether you're on track to meet your goals
Cost: Typically 1% (subject to a minimum adviser charge of £495 for advice over the telephone and £1,495 for advice face-to-face).
Find out if you could benefit from one-off advice
Level 3: An ongoing relationship
Fluctuating stock markets and changes to tax/pension rules can all create opportunities to get your money working harder. Many of our clients gain peace of mind by using our low-cost Review Service. Supported by some of the industry's leading experts, our professional advisers can help you stay on top of your investments and ensure your financial plans remain on track.
Might be right for you if:
You'd like confidence that your portfolio remains aligned with your goals
You'd like extra help to use your tax allowances effectively
You want to minimise taxes and maximise legacies to pass wealth on to the next generations
Cost: Typically 0.365% p.a. of the value of the investments under review (subject to taking initial one-off advice).
Find out if you could benefit from ongoing advice
The best bit? It costs nothing to find out if our approach is right for you
Initially we will help you determine whether you actually need advice. We help many clients to manage their investments without paying for advice.
We'll talk through your pensions, savings and investments to find out whether financial advice could help you achieve your goals. If it sounds right for you, we'll set up a free initial meeting with a Financial Adviser. To find out if we could help, please call 0117 317 1690, or book a free consultation.
The value of investments can go down in value as well as up, so you could get back less than you invest. It is therefore important that you understand the risks and commitments. This website is not personal advice based on your circumstances. So you can make informed decisions for yourself we aim to provide you with the best information, best service and best prices. If you are unsure about the suitability of an investment please contact us for advice.