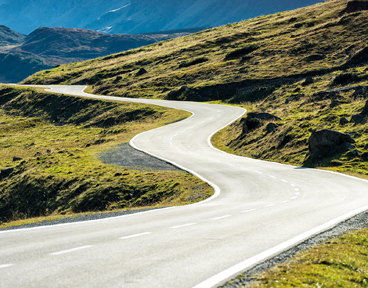 No recommendation
No news or research item is a personal recommendation to deal. All investments can fall as well as rise in value so you could get back less than you invest.
I didn't have a specific goal in mind when I started investing. I just knew I needed to start. I was not long out of university, with a student loan to pay off. I still wanted to see more of the world, save for a house deposit and start a family.
To do all this at once was unrealistic and to dwell too long on the daunting task at hand might have put me off entirely. In my early twenties it was difficult to appreciate what a long-term game saving and investing is. But by starting with a small lump sum and putting a little away each month it gradually built up.
Since then I have generally taken every opportunity to save a little more, in pensions, ISAs and sharesave schemes. Now, more than ten years on, I have cleared my student debt, travelled through Europe and Central Asia, and taken my first step on the property ladder.
Today, my priorities are different, but I have the same philosophy. One eye is already firmly on retirement, even though I expect to be working for another 30 years. I pay as much as I can afford into my pension and sharesave scheme, and I save regularly into a Junior ISA for my son.
My time horizon is long enough to take a relatively high level of risk and I'm happy to consider areas such as emerging markets and smaller companies. I hold both Wealth 150+ funds and HL Multi-Manager funds. This results in a diversified, relatively low-maintenance portfolio I believe is capable of excellent long-term performance.
When I look back, that first investment seems important and irrelevant in equal measure. Its performance is inconsequential – it was a global fund that delivered good, but not exceptional, growth. The important thing was it got me started and helped me learn how to take control of my financial future.
Today it's easier than ever to get started with Hargreaves Lansdown. ISAs and pensions can be opened online in minutes and our Wealth 150+ provides a good starting point for your investment research. It narrows down the huge universe of funds available, and highlights only those we believe have the best long-term prospects. It includes tracker funds, which provide a simple, low-cost way to gain exposure to the world's stock markets.
Alternatively, if you would prefer to leave the fund selection to us, we have a range of multi-manager funds that invest across a broad range of sectors. As ever please remember that investments fall as well as rise in value so you could get back less than you invest. Tax rules can change and benefits of tax shelters depend on individual circumstances.
---
Miss Cairns, from Dorset, is 27 and works in financial services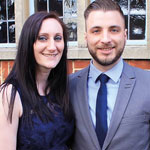 I first started investing in my workplace pension scheme where I used a default investment. My job in financial services gave me the confidence to take control and start making my own investment decisions as I was unhappy with the returns on the default option. Since then I have invested more of my savings outside of my pension, as I have become tired of the poor interest rates available on cash.
I am not comfortable with the risks of holding individual shares, so my portfolio is invested in funds, which help reduce risk through diversification. I choose new investments by looking at the main industries the fund invests in and researching the future prospects for those areas. I also like to review the fund's performance history and the quality of the manager.
I am at an early stage in my investment journey and can therefore afford to invest in higher-risk funds, like those investing in smaller companies, emerging markets and healthcare. In order to avoid potential tax liabilities in the future, I invest in tax-efficient wrappers such as the Vantage Stocks & Shares ISA and the Vantage SIPP.
In order to avoid potential tax liabilities in future, I invest in tax-efficient wrappers such as the Vantage Stocks & Shares ISA and the Vantage SIPP

Miss Cairns, Dorset
Our View
Miss Cairns has made an excellent start; once enough cash has been set aside for emergencies, investing for long-term growth is sensible at her stage of life and using tax wrappers is also a good idea. Since April she now has the option to open a Lifetime ISA to save for a first home or later life.
---
Mr Shah, from Coulsdon, is 39 and an IT professional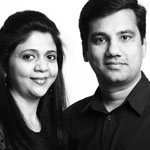 My interest in finance was sparked at a young age as my father frequently discussed investments with the family over the dinner table. When I started working I naturally looked to the stock market for my monthly savings. My first investments were in shares, but I now focus on funds, including multi-manager funds. A number of my share investments were successful, but I've since come to the conclusion that it's best to leave the decisions to a professional.
I invest tax-efficiently when possible, through a SIPP and ISA for myself and my wife, and Junior ISAs for my two children. My investment objectives are two-fold. My longer-term investments are intended to provide for my retirement, and I prefer to invest quite conservatively in balanced funds, and those focused on blue-chip companies. My shorter-term investments are intended to support the children through education and assist them with getting on the housing ladder. I also maintain a rainy-day fund which I keep in cash or physical gold.
I'm a long-term investor – even my shorter-term investments for my children I expect to hold for 5-7 years. I want to make well-thought-out decisions. I'm a little concerned about the domestic economy at the moment, but I haven't sold any investments as a result, though I am keeping a closer eye on them. I've also taken greater interest in Asian and emerging markets. I tend to review a fund's performance relative to its peers and benchmark and I use Hargreaves Lansdown research to keep on top of how my investments are performing.
I've since come to the conclusion that it's best to leave the decisions to a professional.

Mr Shah, Coulsdon
Our View
Taking a long-term view and avoiding panic decisions is sensible and should stand Mr Shah in good stead. While there is nothing wrong with a conservative approach to retirement savings, typically with a longer investment horizon investors can afford to take more risk – provided they are comfortable doing so.
---
Mr Fenn, from Norfolk, is 51 and works in the motor industry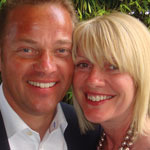 I've had a keen interest in investing since I was 18 – I remember queuing in a bank to buy my first fund over-the-counter. I've always thought saving was important and invested as much as possible into personal pensions throughout my career. I manage my own account alongside my wife's and we are both are aiming to retire when we're 55.
I manage the two accounts as one portfolio, and invest around three quarters of it in five 'core' funds, with the rest in higher-risk 'satellite' funds. I keep a watchlist of two or three potential investments I might add to the portfolio in future. My wife and I sit down at the end of each quarter and review the portfolio to see how we are tracking against our projected goals and that we are both comfortable with where we are.
I'm a long-term investor – I've actually had some of my funds since 1987. I use your Investment Times and the Financial Times for ideas, but I always do my own research too. I look for experienced managers with a successful track record, and I prefer funds focused on the UK as this reduces currency risk. My investments are largely tax-efficient as most of them are held in ISAs and pensions. Hopefully this will reduce my tax burden as I start taking withdrawals from the accounts in retirement.
"I use your Investment Times and the Financial Times for ideas, but I always do my own research too."

Mr Fenn, Norfolk
Our View
Saving as much as possible when you can afford to is a great approach, as is investing in a core of more conservative funds and selecting higher-risk options as satellite holdings. Mr Fenn prefers to concentrate on the UK, but many investors at a similar stage will also diversify overseas. Blending investments focused on growth and those aiming for income can also be a good long-term approach.
---
Simon Young, from Oxfordshire, is 61 and a retired chartered surveyor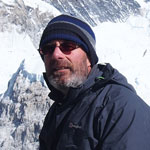 My first investments were in companies privatised under Margret Thatcher's government. I began investing more seriously, however, when I moved from a defined benefit to a defined contribution pension, and became responsible for my own retirement savings.
I initially had some mixed success investing in shares, and now prefer to invest in funds and let a manager make the daily investment decisions for me. I look for those with a consistent track record, using your Wealth 150 and research to help.
I want my investments to help my two daughters through education, get on to the property ladder, and pay for their weddings. I have invested in a couple of buy-to-let properties and expect to rely on the income from these in retirement. I don't pay into my pension any more, as I've taken fixed protection against the Lifetime Allowance. I'd like to leave my SIPP intact if possible, as I can now pass this tax-efficiently to my children. I do make full use of my ISA allowance each year, and invest in an ISA and SIPP for my wife and a Lifetime ISA for the children.
I aim for a balanced portfolio. Around 70% of my investments are in income funds investing in the UK or Europe. I've also got some more adventurous investments in Asia and emerging markets, and some which specialise in a single country or sector. I'm a long-term investor so I hold very little cash, though I've got enough set aside for unforeseen expenses. The Brexit vote has made me more cautious in my outlook for markets, but at present I'm happy to stay invested.
At one stage my portfolio became a bit unwieldy, with over 100 different funds. I spoke to a Hargreaves Lansdown advisor who suggested that I reduce this to a more manageable number. I now hold around 20 funds, which I feel provides enough diversification but makes it much easier to monitor their performance.
I want my investments to help my two daughters through education, get on the property ladder, and pay for their weddings.

Simon Young, Oxfordshire
Our View
Simon Young's investment approach is well-thought-out. He can no longer add to his pension but he makes full use of other tax-efficient allowances. Given his significant portfolio he could also consider Venture Capital Trusts, provided he's happy with the higher risks involved. Buy-to-lets could become harder to manage as he gets older and he might want to consider alternative sources of income in due course.
---
Only pay for the help you need, when you need it
Our flexible approach to advice means that we can offer an investment solution that's at the right level for you. Whether it's help getting started, one-off help for big decisions, or an ongoing relationship with an adviser, you can choose how much involvement you would like.
Find out more about our approach to advice
The value of investments can go down in value as well as up, so you could get back less than you invest. It is therefore important that you understand the risks and commitments. This website is not personal advice based on your circumstances. So you can make informed decisions for yourself we aim to provide you with the best information, best service and best prices. If you are unsure about the suitability of an investment please contact us for advice.