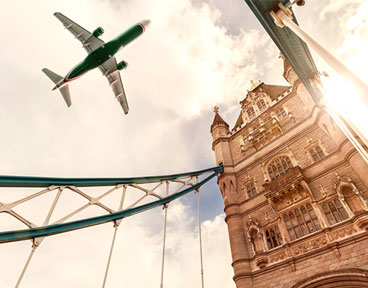 No recommendation
No news or research item is a personal recommendation to deal. All investments can fall as well as rise in value so you could get back less than you invest.
One thing that struck me when I started working in finance was how many investors were downbeat on the prospects for the UK stock market. There was almost always a more exciting story elsewhere.
In the 1980s it was Japan. In the 1990s technology captured the headlines. In the 2000s a commodities bull market was in full swing. Some areas just sound inherently more exciting than the UK.
Those with the confidence to look past the negative headlines and take a contrarian view on an undervalued, unloved area have since done well.

Mark Dampier, Head of Research
All these areas had their moments in the sun, but just like the fashion industry, trends come in and out. Unlike the fashion industry though, the best time to invest is often when an area is out-of-favour (or off-trend, as someone in the fashion world might say).
Unfortunately, it goes against all our instincts as human beings to invest after a period of poor performance and when prospects are, or appear to be, grim. So, it was difficult to get investors excited about Japan or Europe in 2011. In both cases performance had been poor and there were plenty of reasons to be negative on these economies – in Europe, for example, Grexit was on everyone's minds.
Nevertheless, those who followed our suggestion to look past the negative headlines and take a contrarian view on an undervalued, unloved area have since done well, though investors should note that low valuations alone are no guarantee of future success.
Is the UK now a contrarian investment?
Today, I can see parallels with the UK. Brexit looms large on the horizon and the political backdrop is more uncertain than at any point during the past decade. The media is playing its part too. Stories outlining the UK's impending doom grace the front pages almost every day. Some investors, professional and private, have been put off investing in the UK as a result.
I have repeatedly said that investors pay too much attention to future events. No one really knows the effect Brexit will have on the UK economy or how it will shape the investment landscape.
What we do know is the UK is not in recession, as the negative sentiment might suggest. We have record numbers of people in employment and job vacancy rates are high. We also know the UK recorded its first July budget surplus for 15 years, thanks to healthy tax receipts that simply wouldn't be there if the economy was struggling.
Inflation is nowhere near as high as the doom-mongers predicted after the EU referendum and it should start falling away over the next year. Interest rates are likely to stay low for the foreseeable future, so mortgages and other borrowing should remain affordable.
See our latest view on interest rates
Consequently, and at the risk of not being taken seriously, as in the cases of Japan and Europe a few years ago, I think investors should look again at the UK. Domestic companies are being written off by investors, but these firms don't have the luxury of standing still. They are not going to stop selling their products and services. They are not going to stop looking for opportunities to invest and grow. They will continue to adapt, just as they have through all the uncertain times that have passed by before. In the meantime, it should not be forgotten that plenty of UK companies offer attractive dividends, and the UK is home to some of the best fund managers available.
Heather Ferguson looks at the Jupiter Income Trust
All this does not mean I am blind to opportunities elsewhere, or that I don't acknowledge the UK faces some risks. Market conditions could get tougher from here.
As ever it is prudent to maintain a diversified approach, including some overseas exposure.
Another out-of-favour area we started to highlight to our clients around two years ago was Asia and emerging markets. It has since done well, but we think it remains reasonably good value. If you are seeking an alternative to the UK, or you just want an investment with great growth potential, it could be worth looking towards these higher-risk markets.
View our research team's latest suggestion
Investment ideas this issue:
Heather Ferguson looks at the Jupiter Income Trust
Dominic Rowles reviews the Schroder Small Cap Discovery Fund
Consumer goods at home and abroad – Nicholas Hyett with three share ideas
The value of investments can go down in value as well as up, so you could get back less than you invest. It is therefore important that you understand the risks and commitments. This website is not personal advice based on your circumstances. So you can make informed decisions for yourself we aim to provide you with the best information, best service and best prices. If you are unsure about the suitability of an investment please contact us for advice.