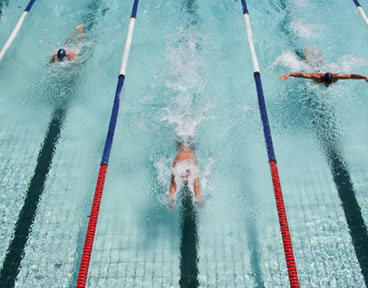 No recommendation
No news or research item is a personal recommendation to deal. All investments can fall as well as rise in value so you could get back less than you invest.
The Wealth 150 and Wealth 150+ contain funds our research team believe give investors the best chance to achieve index-beating returns. Our fund choices are the result of meticulous quantitative research, combined with thousands of hours of face-to-face meetings with fund managers to gain a deep understanding of their investment philosophy.
We believe the highest-calibre fund managers share a specific set of skills and attributes. We seek those with a long, demonstrable track record of adding value by skill rather than a few lucky decisions.
Long-term outperformance
We launched the Wealth 150 in November 2003 to highlight our favourite funds for new investments in each main sector. The Wealth 150+ launched in 2014 to highlight the funds within the Wealth 150 that we believe offer the ultimate combination of first-class long term performance potential and low management charges.
We are proud of the performance of our fund choices to date. They have on average outperformed their most appropriate benchmark indices by 6.47%, and sector averages by 12.04%, although not every fund has outperformed. These figures include the effect of fund charges.
Relative performance of our favourite funds since launch
Past performance is not a guide to future returns. Source: HL, 30/11/2003 to 31/07/2017
Please note this analysis excludes the performance of our Wealth 150+ tracker funds, because we are evaluating how our actively managed fund choices have performed against their index and sector.
Sector by sector performance
Below we show how our choices in each sector have fared against their most appropriate benchmark index, sector average and the average tracker fund in the sector (where available), so you can see for yourself how our fund selections have performed
Wealth 150 Performance
The table shows the relative performance of our fund selections broken down by sector. The numbers show by how much the average Wealth 150 fund has outperformed or underperformed the average fund in the sector, the most relevant benchmark index, and, where applicable, the average tracker fund.
Remember past performance isn't a guide to future returns, and individual fund performance will vary.
How to read the table
UK All Companies
23.5%
13.9%
26.8%
The above example shows that in the UK All Companies sector, Wealth 150 funds have on average outperformed their peers by 23.5%, their benchmarks by 13.9% and tracker funds by 26.8%.
Wealth 150 Outperformance Against
IA Sector
Sector Average
Benchmark Index
Trackers
UK Smaller Companies
46.8%
55.3%
China/Greater China
31.1%
44.0%
UK All Companies
23.5%
13.9%
26.8%
Europe Excluding UK
17.6%
13.8%
25.6%
Global Emerging Markets
14.2%
3.8%
GBP Strategic Bond
13.5%
8.2%
Mixed Investment 40-85% Shares
13.1%
-3.9%
0%
Japan
11.8%
1.3%
13.5%
Asia Pacific Ex Japan
11.6%
-2.3%
15.4%
UK Equity Income
8.2%
3.3%
Global Bonds
5.8%
11.0%
Global
5.1%
-10.5%
-4.6%
GBP Corporate Bond
4.5%
1.0%
1.6%
Mixed Investment 20-60% Shares
4.0%
-5.4%
European Smaller Companies
3.6%
1.0%
Mixed Investment 0-35% Shares
2.3%
0.8%
GBP High Yield
2.2%
-5.8%
North American Smaller Companies
-2.2%
-4.3%
Absolute Return
-2.4%
-5.5%
North America
-4.5%
-8.6%
-7.1%
Specialist
-5.2%
2.2%
Technology & Telecoms
-6.3%
-6.5%
-26.7%
Global Equity Income
-10.9%
-6.0%
Flexible Investment
-13.7%
-4.1%
Past performance is not a guide to future returns. Source: HL, 30/11/2003 to 31/07/2017
How have these figures been calculated?
We looked at the performance of all our fund selections (excluding Wealth 150+ tracker funds) in each Investment Association (IA) sector, past and present. We compared each fund's performance against their most appropriate benchmark index, sector average, and the average tracker fund in the sector, for the time they were on the Wealth 150. We then took an average for each sector and the Wealth 150 as a whole.
The average tracker fund performance has been calculated based on Lipper IM total return data. In some IA sectors there is no tracker fund available, or tracker funds have not been available since 2003 (when we launched the Wealth 150). For these sectors we have only included performance relative to the benchmark index and sector average. The two historic Wealth 150 selections made within the IA Property sector have been excluded from the comparison, since we believe it is not possible to apply a fair benchmark in this sector.
Our Wealth 150 and Wealth 150+ selections outperformed the sector average in 17 of the 24 sectors, including the popular UK Equity Income, UK All Companies and UK Smaller Companies sectors.
Selected sector commentary
UK Equity Income and UK All Companies are popular sectors and we've backed some exceptional managers for a very long time, which has helped the outperformance here.
UK Smaller Companies is an area where talented stock pickers can really bring their edge to bear and the performance of Wealth 150 funds in this area reflects the rich nature of this hunting ground for skilful active managers.
At present we don't have any Wealth 150 funds in the North America sector, and we believe this will be the case for the foreseeable future. The US stock market is the largest and most heavily researched in the world, and it's hard to find managers who consistently outperform. We therefore prefer tracker funds for exposure to larger US companies.
Global - Wealth 150 selections have performed well against their peers, though on average have fallen short of the global market index. The US accounts for well over half of the world market, so the relative performance of global funds is often determined by their US exposure; too little exposure when the US is performing well can leave performance lagging behind. This has happened to many funds in the sector in recent years, as they often have a bias to the UK stock market, and to areas where active management can add most value (see comments on the US stock market above).
Mixed Investment - our selections in all three of these sectors have outperformed their peer group. However in Mixed 20-60% and Mixed 40-85% they have slightly underperformed their most appropriate benchmark index. A key reason for this is that the indices have a high proportion of government bonds, a market whose continued strength has wrong-footed active managers for many years now. As a result mixed asset managers have shunned gilts, only to watch prices continue to rise on the back of low interest rates and quantitative easing.
In summary
As a whole the Wealth 150 has performed well and there are areas where outperformance has been exceptional. Inevitably there have been a few areas of disappointment, and this has led to some sectors no longer having representation on the Wealth 150.
We'll continue to build on our quantitative tools to deliver ever more detailed analysis of fund manager performance. We'll also continue to negotiate hard on behalf of our clients for lower fund charges. Our aim in pursuing both these goals is to improve the fund returns achieved by our clients.
We believe that the funds market is polarising around high performance active funds at one end of the spectrum, and low cost tracker funds at the other, and these are the funds we will continue to try and identify.
Remember investments will fall as well as rise in value so you could get back less than you invest.
Investment idea - Heather Ferguson looks at the Jupiter Income Trust
Investment idea - Dominic Rowles reviews Schroder Small Cap Discovery
The value of investments can go down in value as well as up, so you could get back less than you invest. It is therefore important that you understand the risks and commitments. This website is not personal advice based on your circumstances. So you can make informed decisions for yourself we aim to provide you with the best information, best service and best prices. If you are unsure about the suitability of an investment please contact us for advice.