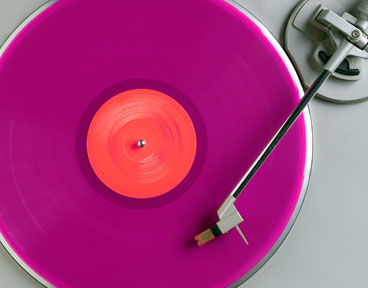 No recommendation
No news or research item is a personal recommendation to deal. All investments can fall as well as rise in value so you could get back less than you invest.
More than a decade after the last UK interest rate rise, savers and investors are still speculating on when the next one might happen. Having said this repeatedly over the last few years I feel like a broken record, but I still believe those hoping for higher rates could be in for a long wait.
Markets are currently pricing in a near 50% chance of a rate rise within twelve months, and a 33% chance of a rise in the next six months. This looks optimistic to me.
Inflation seems to be diminishing as the Brexit-induced weakness in the pound makes its way through the figures. Producer prices are regarded as a forward-looking indicator for consumer prices, as higher raw material costs are often passed on to the consumer. Producer input inflation recently saw its biggest month-to-month slowdown in more than five years – a strong sign consumer price inflation could be waning.
Beyond the currency effect there appear to be few underlying inflationary pressures. Labour costs are the main factor in domestic inflation, and growth here remains below long-term averages. Productivity growth is sluggish, and technological changes look to be suppressing wages, with the likes of Uber, Amazon and Netflix disrupting traditional industries.
Furthermore we need to consider demographics. The baby boomers are retiring in their droves. They have already gone through their consumption phase – they have bought their houses, cars and consumer goods. The generation behind them is saddled with debt and struggling to get on the housing ladder.
All in all I see more deflationary forces than inflationary in the world economy at present.
In the aftermath of the financial crisis, the Bank of England tolerated inflation of more than 5% without lifting interest rates. With underlying inflationary pressures thin on the ground, economic growth anaemic, and Brexit hanging over the economy like the Sword of Damocles, I can't see why Mark Carney and colleagues would risk raising rates now. Even if they do decide to move back to 0.5%, I can see them being stuck at that level well into the next decade.
Unsustainable debt?
This brings me on to what is simultaneously one of the best reasons for raising interest rates and one of the best reasons not to.
When real earnings are squeezed as they are at present, consumers respond by cutting the amount they save and taking on more debt. The household savings ratio recently hit an all-time low of just 1.7%, while the Bank of England warned of complacency over personal debt. Its director of financial stability cautioned: "Household debt – like most things that are good in moderation – can be dangerous in excess".
The most obvious way of making debt less attractive is to raise interest rates. But given this would also make many existing loans harder to service, potentially tipping households into defaulting on repayments, the Bank has been using other methods to restrict new lending, such as increasing the amount of capital lenders must hold.
Concerns over household debt make an interest rate rise less rather than more likely in my view.
Losing interest in your Cash ISA? Here's a solution
The average Cash ISA now offers a rate of just 0.34%.
If you're comfortable with the risks, you could consider transferring to a Stocks & Shares ISA in search of higher returns. Heather Ferguson reviews an equity income fund with a 3.7% yield (not a reliable indicator of future income).
Remember unlike the security offered by cash, investments and any income can fall as well as rise in value, so you could get back less than invest.
More information on the benefits of transferring, plus our current cash back offer can be found here.
The value of investments can go down in value as well as up, so you could get back less than you invest. It is therefore important that you understand the risks and commitments. This website is not personal advice based on your circumstances. So you can make informed decisions for yourself we aim to provide you with the best information, best service and best prices. If you are unsure about the suitability of an investment please contact us for advice.