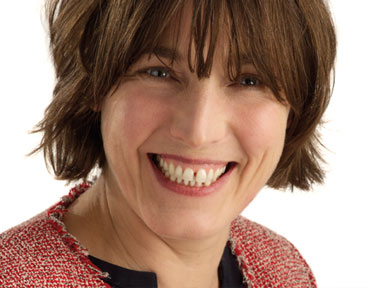 No recommendation
No news or research item is a personal recommendation to deal. All investments can fall as well as rise in value so you could get back less than you invest.
Merryn Somerset Webb is editor-in-chief of MoneyWeek. She's previously worked as an institutional broker for SBC Warburg and is a regular and respected TV and radio commentator on financial topics.
If you were a broke UK government looking to raise cash, where would you look?
You'd start, just as HMRC has, with avoiders and evaders. But you'd also know that forcing honesty within the current system wouldn't be enough. Keeping the NHS, tax credit system and public sector final salary pension bonanza on the road while still fixing the odd pothole needs real money. Thinking about where to get that would almost certainly bring you to look more closely at wealth.
Quantitative easing has brought huge rises in asset prices. That's made a lot of people much richer through no real effort of their own. It's also driven a debate about inequality. So why not have a go at bumping up wealth taxes on the 'rich'? After all why does it make sense that earned income can be taxed at a top rate of 47% (including NI) while someone who simply sells a second home pays a maximum of 28% on gains?
Why don't we try to capture the rise in asset prices in a kind of annual wealth tax in the same way as so many other countries?
You might also wonder about the sustainability of offering tax relief at 45% to high-earning pension savers and 20% to lower-earners. The point here is simple. The UK spends too much.
Someone has to pay more. If you have assets that someone is likely to be you.

Merryn Somerset Webb
How to shelter your wealth
How do you deal with this? The first answer is to put as much into tax wrappers as you can. The ISA allowance is generous – a couple can put away £40,000 a year, plus another £4,128 per child into Junior ISAs.
As long as they're both earning over £40,000 but less than £150,000 (when pension allowances start to taper – the result of an earlier attack on wealth), and haven't taken benefits from a pension, they can also put £40,000 each into a pension – hopefully locking in the tax reliefs on offer.
You don't want to delay on any of this. There are political mutterings about ISAs only benefiting the rich and the chancellor has noted that not only is pension tax relief the "most expensive" of all reliefs but that two-thirds of it goes to higher earners and that it is "important resources focus where there is most need." Red flags aplenty.
Finally you might think about inheritance tax. The last government was keen to extend reliefs; the next might not be so keen. With that in mind remember that your pension normally passes to your heirs IHT free, so topping up your pension could be the place to start.
But the easiest way to pass on money tax-free is often to use the gifts out of income exemption – which allows you to gift any spare income as long as it doesn't affect your living standards. If you have a high income this is a hugely generous (if little known) relief. You could even use it to pay directly into an ISA or a SIPP for your heirs. Win win.
Remember tax rules can change and the benefits of tax shelters depend on individual circumstances. The value of investments will fall as well as rise, so you could get back less than you invest.
The value of investments can go down in value as well as up, so you could get back less than you invest. It is therefore important that you understand the risks and commitments. This website is not personal advice based on your circumstances. So you can make informed decisions for yourself we aim to provide you with the best information, best service and best prices. If you are unsure about the suitability of an investment please contact us for advice.