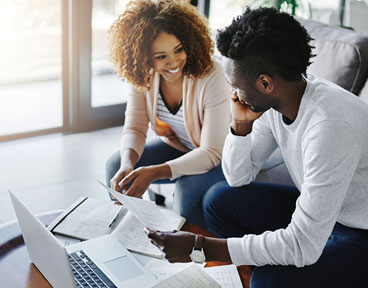 No recommendation
No news or research item is a personal recommendation to deal. All investments can fall as well as rise in value so you could get back less than you invest.
As hurricanes Irma and Maria hit the Caribbean earlier this year, it was easy to feel such events happen relatively frequently. In fact, it's rare to witness two category five hurricanes within the same year. 2007 was the last time this happened. But human nature leads us to over-emphasise recent events.
This 'recency bias' can have dangerous effects when applied to investment portfolios. Investors will often focus on short-term performance (good or bad) and assign a higher importance to it than a dispassionate look at history would justify.
In turn, this can lead them to buy assets at too high a price or sell at too low a price, as they expect recent strong gains (or falls) will continue. The stereotypical 'buy high, sell low' actions of private investors often results as normality returns.
In the fund world more specifically, investors often jump ship from funds with a poor recent performance record but latch onto funds with a strong recent track record. However, all fund managers go through periods in the limelight interspersed with periods in the wilderness. There's a reason we always say past performance isn't a guide to future returns.
As at 31 October, Neil Woodford's equity income fund is down at heel. It has been beaten by almost all of its IA UK Equity Income peer group over the last 12 months, as the shares of several of its investments have suffered sharp price reversals.
But Woodford's long-term track record is one of significant outperformance. Going back to the late 1980s, Woodford has never underperformed the FTSE All Share index's total return over any ten-year period.
Naturally there are no guarantees this will continue. But to judge an active fund manager on a period as short as 12 months is folly in our view.
Investors would do well to try to understand the broad, historical context of the stock market and also fund managers' long-term histories. They should also try to check their emotions, which rarely help when it comes to rational investment decisions.
Take the hassle out of investing – and help eliminate investing mistakes
Looking to invest, but prefer our experts to choose and manage the underlying investments on your behalf? Our Portfolio+ service could be for you.
You can choose from six ready-made portfolios, investing for income or growth and choosing a risk level that's right for you.
The portfolios can be held in an ISA, pension, or on their own. You'll need to monitor your investments to check they're still right for your circumstances, but the day-to-day management will be taken care of for you.
Each portfolio is made up of HL Multi-Manager funds, which provide access to a diverse mix of underlying investments. We'll rebalance your portfolio twice a year to make sure it stays on its original track.
If the above sounds good, you can find out more here.
HL Multi-Manager Funds are run by our sister company HL Fund Managers
The value of investments can go down in value as well as up, so you could get back less than you invest. It is therefore important that you understand the risks and commitments. This website is not personal advice based on your circumstances. So you can make informed decisions for yourself we aim to provide you with the best information, best service and best prices. If you are unsure about the suitability of an investment please contact us for advice.