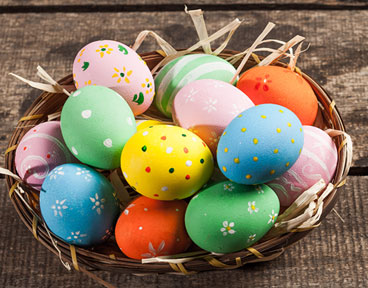 No recommendation
No news or research item is a personal recommendation to deal. All investments can fall as well as rise in value so you could get back less than you invest.
It sounds obvious, but if you only invest in one thing, you can only be right some of the time.
The table below shows returns from the main investment areas over ten years. You can see past performance is definitely not a guide to future returns – the previous year's top performer has frequently languished towards the bottom of the table the next year.
There's no rule that says you have to have a diversified portfolio, but we think most investors should spread their money across a variety of the main sectors. Diversification is key to managing risk and achieving long-term investment success - though as ever there are no guarantees. Investments can fall as well as rise in value so you could get back less than you invest.
Your financial goals, investment horizons, and risk tolerances are unique. For that reason, there is no right way to diversify. However, we think there are four types of diversification most investors should consider.
Asset class diversification
This means spreading your investments across assets like shares, bonds, cash and commodities. Although shares have tended to deliver the best long-term returns, they're more susceptible to sharp short-term swings. Investments in bonds, for example, could help to dampen some of this volatility.
Geographical diversification
The returns of different stock markets can vary considerably. Working out which market will perform best in any given year is almost impossible. Keeping a foothold in most areas removes the need to predict – or guess – which area will outperform.
Sector diversification
Energy companies tend to do well when the economy is thriving. Companies selling consumer staples, on the other hand, tend to generate more consistent profits, as people buy products such as toothpaste and shampoo regardless. Diversifying across different sectors should mean some of your investments are performing well wherever we are in the economic cycle.
Investment style diversification
There are many different approaches to fund management. Some managers seek undervalued companies that have been overlooked by others, while some look for established companies with strong cash flows. Some managers prefer larger companies and some prefer smaller. As different areas perform well at different times, we suggest a mixture of investment styles to achieve more consistent returns.
How can we help?
If you feel your investment portfolio could benefit from more diversification, the Wealth 150 could help. It's a list of our favourite funds investing across many regions, sectors, and asset classes. Each is managed by an experienced professional who has successfully implemented their own investment style to add value for investors over the long term.
Our favourite funds – Wealth 150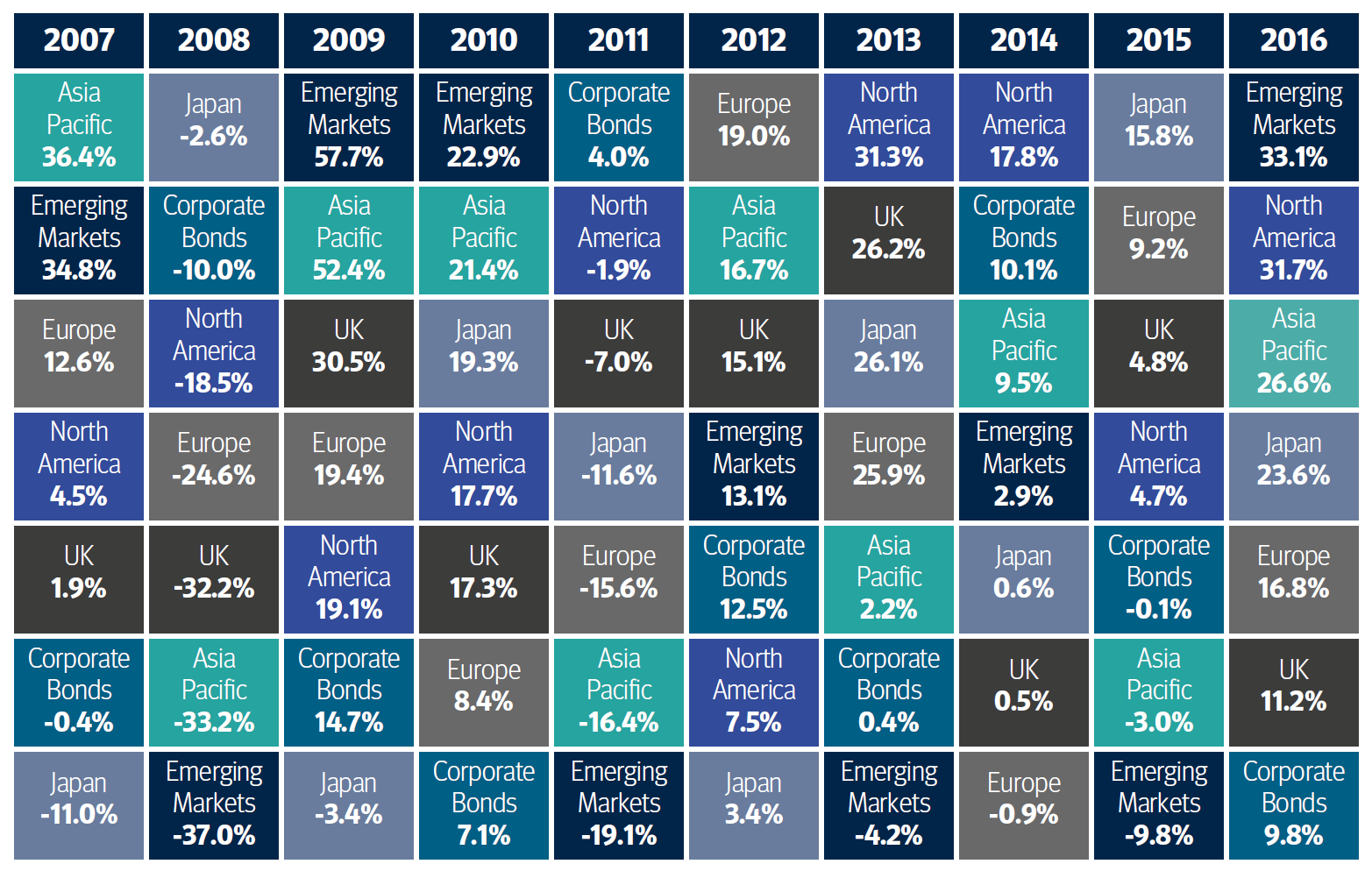 Past performance is not a guide to future returns. Source: Lipper IM, calendar years for IA sectors
The value of investments can go down in value as well as up, so you could get back less than you invest. It is therefore important that you understand the risks and commitments. This website is not personal advice based on your circumstances. So you can make informed decisions for yourself we aim to provide you with the best information, best service and best prices. If you are unsure about the suitability of an investment please contact us for advice.