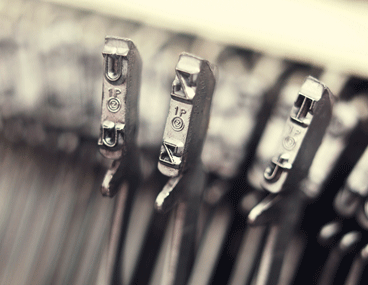 No recommendation
No news or research item is a personal recommendation to deal. All investments can fall as well as rise in value so you could get back less than you invest.
Do you prefer property or shares?
That's the question national newspapers frequently ask celebrities in their money pages.
Property probably wins around 99% of the time. I'm not surprised. There's a widely held perception that property never falls in value. People think you can't lose. It's also tangible. You can see it, touch it, and most people think they understand it.
I'd dispute this last point, but let's save that discussion for another day.
Stock markets, on the other hand, are perceived to be risky, volatile, and come with a language all of their own that only a few special insiders really understand.
I don't think this is accurate. An investment in the stock market will usually look more risky because shares are priced by the second. News flow can have a big effect on the short-term direction of share prices and this adds to the volatility.
In contrast, property is priced occasionally and by guesswork, so will always appear less volatile. Neither is there a centralised exchange where property trades, nor a convenient benchmark like the FTSE All Share Index against which to measure performance.
In terms of understanding the stock market, I tend to look at things this way: companies aim to increase their profits each year. As a shareholder, you're a part-owner of the business, so if the company is successful you'll benefit, either through growth in the share price, dividends, or hopefully both.
An investment in a company puts money to work in the real economy. As a company grows it employs more people, buys more stock, invests in new technology, creates new products, and further boosts profits.
Of course, not every company gets it right. Some are badly managed, some are out-done by the competition, some fade into obsolescence. Sometimes the problems aren't terminal and sometimes they are. Shares fall as well as rise in value and it's possible to lose money.
It's never been easier to make an investment in the stock market. You can start from as little as £25 a month. Contrary to what you might think you don't need to constantly check performance. Although it's important to review where you're invested, it can be relatively maintenance-free.
Many of the celebrities interviewed by the Sunday papers say they have a pension in addition to property, so they will inevitably have some exposure to the stock market. We should be proud to celebrate the success of companies and I wish some would talk about it more openly.
Well-managed businesses can endure beyond governments, referendums, natural disasters, and almost anything else the economic and political environment can throw at them.
Richard Troue – our latest suggestions
It can be difficult to make an investment in the stock market sound both exciting and simple, but hopefully Mark has set the scene.
Mark is right that on one level investment is simple – invest in companies able to grow their profits. Well-managed businesses can endure beyond governments, referendums, natural disasters, and almost anything else the economic and political environment can throw at them.
Of course, finding them is far from easy. It takes a long time to analyse the performance and prospects of just one company, let alone build a diversified portfolio. This is why so many people choose to invest in a fund, where a professional fund manager chooses the shares on your behalf.
Take HL Select UK Growth Shares, for example. Just over a year ago, Steve Clayton and Charlie Huggins set out to invest in a small number of outstanding UK businesses and hold them for the long term.
Put simply, they invest in companies with great products and loyal customers, who are reinvesting profits into the business to boost growth. It's been a successful first year – we explain why in our review.
A little further afield, Martin Lau and his team at First State look for Asian companies with a distinct competitive advantage that can capitalise on the trends of rising wealth and consumption across the region. Find out why we think now is an opportune time to look at Asia.
Identifying exceptional funds and fund managers is a skill in itself though.
Read my article to find out what we think makes a great fund manager. Hopefully this will give you more confidence to pick your own funds. For those who would prefer to leave the underlying fund selection to our experts, I also take a look at the HL Multi-Manager Special Situations Trust, which pulls together our favourite fund managers investing across the globe in a single investment.
There will always be investors who enjoy picking their own shares and who want to have a go for the first time. For novices and experienced investors alike my colleagues Nicholas Hyett and George Salmon have picked five shares to watch in 2018.
Editor's choice: our weekly email
Sign up to receive the week's top investment stories from Hargreaves Lansdown
Please correct the following errors before you continue:
Hargreaves Lansdown PLC group companies will usually send you further information by post and/or email about our products and services. If you would prefer not to receive this, please do let us know. We will not sell or trade your personal data.
The value of investments can go down in value as well as up, so you could get back less than you invest. It is therefore important that you understand the risks and commitments. This website is not personal advice based on your circumstances. So you can make informed decisions for yourself we aim to provide you with the best information, best service and best prices. If you are unsure about the suitability of an investment please contact us for advice.