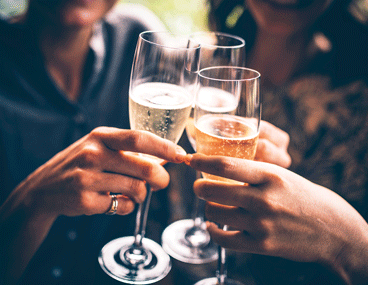 No recommendation
No news or research item is a personal recommendation to deal. All investments can fall as well as rise in value so you could get back less than you invest.
By taking financial advice and transferring to HL, I cut the costs of my pension scheme by more than 50%. My adviser explained the nuts and bolts of his recommendations perfectly so I truly understand what is happening with my money.
- Mr Whitehouse from Solihull.
At New Year there is a natural impetus to take stock and make new plans. No matter how well you manage your investments, there's often something you haven't got round to. There might be something you've missed, nagging doubts about your choices, or decisions you keep postponing.
Now could be a great time to address them. There's just enough time to make a financial plan and get it in place before the tax year ends on 5 April.
Are you approaching retirement?
Our team of Financial Advisers can help you review pensions and investments, ensuring they're on track to deliver the income you need in retirement. They can help you understand your options and determine the best course of action.
Do your investments still meet your needs?
If your goals have changed, your investments might no longer be appropriate. Perhaps your portfolio has become messy and disorganised?
A review could establish if you are invested in the right type of investment, if you are taking too much or too little risk, and if you are on course to meet your objectives.
Concerned about your costs and tax?
To generate the best possible returns, it's important that you don't pay too much for services and policies you don't need, and to minimise the impact of tax.
By rearranging your finances, we can cut unnecessary costs and help you invest more tax-efficiently, giving your money the greatest potential for the future. Tax benefits depend on individual circumstances.
A refreshing approach to financial advice
Advice means different things to different people.
When you come to Hargreaves Lansdown for help, our approach might surprise you. Our starting point is not to assume you need full financial advice.
Instead we'll help you decide if you need advice in the first place.
If financial advice is appropriate, one of our highly qualified advisers will look at your goals and circumstances. They'll then outline the best course of action and provide a written report. They'll discuss your attitude to risk – after all, investments go down as well as up in value so you could get back less than you invest.
It starts with a quick call about our advisory service with our advisory helpdesk. There's no obligation, no pressure and it only takes a few minutes to find out if you will benefit. If it's right for you, you can secure your first free meeting with an adviser early in the New Year. Call 0117 317 1690 to find out more.
January Offer - no minimum charge for financial advice The earlier you start planning, the better. While advice usually comes with a minimum charge, if you contact us before 31 January, we will remove the minimum charge. Our usual advice charges still apply. This special offer is limited to those that contact us in January and we expect our advisers' diaries to fill up fast. Find out more about our Advisory Service.
The value of investments can go down in value as well as up, so you could get back less than you invest. It is therefore important that you understand the risks and commitments. This website is not personal advice based on your circumstances. So you can make informed decisions for yourself we aim to provide you with the best information, best service and best prices. If you are unsure about the suitability of an investment please contact us for advice.