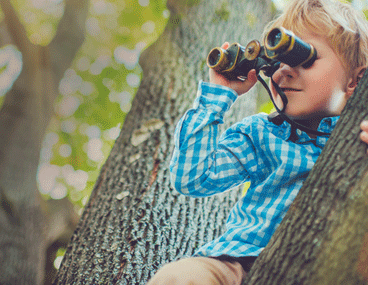 No recommendation
No news or research item is a personal recommendation to deal. All investments can fall as well as rise in value so you could get back less than you invest.
If I told you 18 months ago that Britain would vote to leave the EU, Donald Trump would become the most powerful man in the world, and the UK would have a snap general election resulting in a hung parliament, I doubt you'd have believed me.
If I told you that as well as all this, the global stock market would be up over 40%, you might well have laughed me out of the room.
Yet here we are. Many investors have struggled to get to grips with all this, helped in no small way by increasingly negative and sensationalised press coverage.
When we invest, and in our quest to give you the confidence to invest, we regularly suggest stepping back from all this noise. At best it makes investment decisions harder, at worst it pushes you towards the wrong decision or puts you off investing entirely.
At the same time I appreciate how difficult it is to ignore, especially if you like to follow the news, and even more so if you aim to invest across the globe. So how do you separate out unhelpful information, and how do you choose investments in this environment?
We think the answer is quite simple – find great fund managers and invest for the long term.
A genuinely skilled fund manager will be able to see you though the natural ups and downs of the stock market, and deliver long-term performance regardless of election outcomes and newspaper headlines.
Of course, what is simple in theory is never easy in practice. To give you a flavour of what we think makes a great fund manager I asked Roger Clark, co-manager of the HL Multi-Manager Special Situations Trust, to explain what he looks for.
Experience, and lots of it. Find a fund manager with a long track record and a tight-knit team to support them.
A common sense, pragmatic approach. If you don't understand it, or they can't explain it, don't invest.
A focus on stocks and individual company prospects, rather than wider economic issues.
A high-conviction portfolio with few ties to any benchmark. To perform well you have to do something different and not dilute your best ideas.
Interests aligned. A fund manager should only do well if you do well. We like those with a stake in the business or where their success depends on their performance.
As an example of this in practice, Roger recently invested with First State's Martin Lau, a veteran with more than 20 years' experience of fund management. Read our review of this fund.
Similarly, Nick Train and Michael Lindsell, managers of Lindsell Train Global Equity (also held in the fund), run their clients' money as they would their own. They invest in a small collection of companies with wonderful brands, franchises and unique market positions. They've been doing this for many years.
Investing with great fund managers has been rewarding since the launch of HL Multi-Manager Special Situations in April 2001. It has grown by 267% over this time, comfortably ahead of peers in the IA Global Sector+. We think these returns – quoted after fund charges – justify the higher costs incurred with a multi-manager approach.
Performance since launch
Past performance is not a guide to future returns. +Source: Lipper IM to 30/11/17
Annual percentage growth
Nov 12 -
Nov 13
Nov 13 -
Nov 14
Nov 14 -
Nov 15
Nov 15 -
Nov 16
Nov 16 -
Nov 17
HL Multi-Manager Special Situations Trust
25.2%
6.5%
7.5%
14.2%
18.7%
IA Global sector
21.9%
9.0%
3.3%
20.4%
15.6%
Past performance is not a guide to future returns. Source: Lipper IM to 30/11/17
Please remember past performance is not a guide to the future. Like all stock market investments it can fall in value, so you could make a loss.
It's a truly international fund, but is built with the desire to invest with only the best fund managers, rather than switch between countries or regions based on a short-term view of their prospects. The underlying funds include investments in emerging markets and smaller companies, both of which are higher-risk.
We think it's an excellent choice for those wanting to invest globally with the best fund managers we can find.
The HL Multi-Manager Special Situations Trust is run by our sister company HL Fund Managers Ltd.
Fund Information
| | |
| --- | --- |
| Investment goal: | Growth |
| Net initial charge: | 0.00% |
| Ongoing charge (OCF/TER): | 1.50% p.a. |
| Vantage service charge: | 0.45% p.a. |
| Maximum overall charge: | 1.95% p.a. |
HL Multi-Manager Special Situations
Add HL Multi-Manager Special Situations to watchlist
The value of investments can go down in value as well as up, so you could get back less than you invest. It is therefore important that you understand the risks and commitments. This website is not personal advice based on your circumstances. So you can make informed decisions for yourself we aim to provide you with the best information, best service and best prices. If you are unsure about the suitability of an investment please contact us for advice.