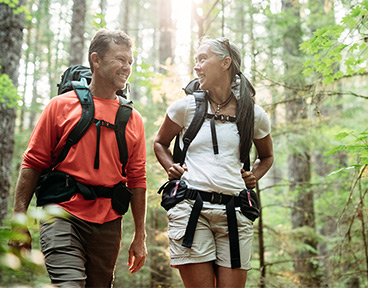 No recommendation
No news or research item is a personal recommendation to deal. All investments can fall as well as rise in value so you could get back less than you invest.
The closer you get to retirement, the harder it becomes to recover from bad decisions. The figures from the Office of National Statistics (ONS) show that younger respondents were the least knowledgeable, and knowledge increases the closer someone gets to retirement.
But even in the older age groups, there are a lot of people who find decisions about saving for life after work difficult.
It's unsurprising that the study shows that the closer people are to exiting the world of work, the more they know about their retirement options. Being nearer to the age when you hang up your hat means you'd tend to pay more attention to the important decisions you'll have to make for a life without your regular income.
Percentage of people who feel they understand enough about pensions to make decisions about saving for retirement
Source: Office for National Statistics, Wealth and Assets Survey 1 August 2018
It's never too early to start planning, but the amount of choice now available on how to take your pension means that financial advice could be most valuable when you're near or at retirement.
Even if you're a confident investor, some expert insight could give your plans an extra boost. Being nervous or uncertain can make it tough to make decisions when they matter most, and seeking a second opinion through professional advice can help make sure your retirement strategy is robust, and that you're comfortable with your choices.
See how else you might be able to boost your pension
Things you should consider
A retirement saving strategy that matches your attitude to risk is essential, whatever life stage you're at. The same ONS survey found that 50% of those 55 and over saw a pension (workplace or personal) as the safest way to save for retirement.
Only 1% of the same age group thought stocks and shares were safest and 14% thought ISAs and other tax free savings accounts were safest. Given pensions are typically invested in the stock market, this goes some way to showing some of the misunderstandings around them.
We'd never advise our clients to take on more risk than they're comfortable with, but the amount of risk that's appropriate on the run in to finishing work will often depend on your retirement aspirations. Our advisers can help match your portfolio to your goals, by choosing a balanced mixture of investments to give you the best chance of getting a better income in retirement.
Opinions on the safest way to save for retirement
Source: Office for National Statistics, Wealth and Assets Survey 5 February 2018
Property still on a pedestal
31% of 25-44 year olds think owning property is the safest way to save for retirement. This drops to 25% in the 55 and over category, but property's definitely held in high regard across all the age groups.
Perhaps the starkest difference in opinion on property is between the self-employed and the employees. Where 42% of self-employed people see property as the safest way to save, only 27% of employees shared that opinion.
Although we can't advise on which property to invest in, we can help you factor property into your retirement plan, whether you plan to downsize or use rental income from second homes to supplement your pension. We can also advise on how your property might factor into your beneficiaries' inheritance.
Find out more about financial advice
Some aren't contributing to a pension at all
Around 8% of those under 60 surveyed by the ONS aren't putting money in a pension because they prefer other forms of saving. Interestingly, the two age groups with the highest proportion of these savers is the 55-60 and 25-34 age brackets. 11% in each age bracket are not paying into a pension.
The stats also show that of all those not paying into a pension at all, 13% said they didn't know enough about pensions and 7% said they haven't because they're not interested or they haven't got around to it. Another 7% said it was too early to start a pension.
As most employees will be enrolled in company pensions, it's likely that some of those not contributing to a pension are self-employed. Despite not benefiting from company pension contributions, our advisers can help business owners and sole traders benefit from generous tax relief to give their retirement plans a boost. Remember tax rules can change and benefits depend on personal circumstances.
Retirement seminars near you – Don't miss out on your spot
Our retirement seminars are designed to help you avoid the common pitfalls people come across when planning for or entering retirement.
Our seminars will be happening all over the country and each one will be covering off a range of helpful topics.
Where to start planning your retirement income
The drawdown options available to you
The tax rules to think about (in plain English)
Retirement and pension investment strategies
When to consider extra help
We'll be talking about these topics in general terms but no personal advice will be given at the seminar you attend.
Find a retirement ready seminar in your area
Boost your pension in your fifties
Back to the Investment Times homepage
The value of investments can go down in value as well as up, so you could get back less than you invest. It is therefore important that you understand the risks and commitments. This website is not personal advice based on your circumstances. So you can make informed decisions for yourself we aim to provide you with the best information, best service and best prices. If you are unsure about the suitability of an investment please contact us for advice.