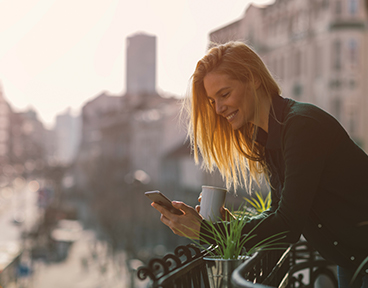 No recommendation
No news or research item is a personal recommendation to deal. All investments can fall as well as rise in value so you could get back less than you invest.
When you reach your fifties, your priorities could start to change. Your children might have left home, and even be on the road to financial independence. You might also get closer to paying off your mortgage and certain other outgoings could come to an end.
It's also a time when retirement suddenly doesn't feel far away and you start wondering about your pension. And, chances are, you probably wish you'd saved more money into it. No need to worry though, your fifties could be perfect to make up for lost time.
Start planning
When you turn 50, you could have another 15 years or more of work until you finally retire. That's plenty of time to make a real difference to your pension pot.
Here are three areas you could start looking at to draw up your perfect plan:
Start your plan by contacting all your pension providers to get up-to-date valuations of your pensions. It's also worth getting a state pension forecast from HMRC since this will be the bedrock of your retirement income.
Think about what age you'd like to retire. Will you finish as soon as you can afford to, work for as long as you can or even reduce the number of hours you work? If you're living with someone else, it'll be worth planning together to make sure your goals are aligned.
You'll then need to work out how much income your household might need. Our experience of helping clients for decades suggests most people will maintain the same level of spending when they retire. Our online household budget calculator might help you to think through your costs.
Once you've ticked off these three things, you can start to work out what you'll need to do to turn your retirement plan into reality.
Read about how to take an income from your pension pot
Make up for lost time
As your regular expenses start to wind down, you'll have more of a chance to ramp up your pension savings and turbo-charge your retirement income. A recent study estimates that once a mortgage has been repaid, the average monthly income for over 50s in the UK jumps by £322.
Imagine putting that money into your pension instead. Saving £322 a month for 10 years would add £38,640 to your pension. Factor in growth at 5% a year and that climbs to a £48,600 difference. Remember that all investments can go up and down – you could get back less than you put in and inflation can reduce the future spending power of your money.
Make the most of tax relief
Tax relief on pension contributions is one of those rare occasions when the taxman gives you something back. Under current rules, when an investor pays money into a pension, the government effectively pays 20% of the total contribution.
For higher rate taxpayers, the government could put in up to 40% or even 45% in total. This could mean that £10,000 in your pension could effectively cost just £5,500.
It's worth noting that rates are different for Scottish taxpayers. Find out more about the differences. Please also check the amount you are able to contribute to a pension before going ahead. Tax rules change and benefits depend on personal circumstances.
Consolidate
The average person has 11 jobs in their life. That could mean 11 different pensions. Once you've checked how your other pensions are doing, you might want to consider transferring any that are underperforming. Consolidating all your pensions under one roof can be an easy way to manage your pension more effectively and stick to your targets.
Make sure you check with your current provider, though, as there may be charges on their side or benefits and guarantees that you would lose by transferring.
Find out more about transferring a pension
We'll transfer your pension as cash (unless you request otherwise), which means it won't be subject to any stock market rises or falls for a period.
If you're already an HL client you can normally transfer your pension online. Once we receive your instructions, we'll do everything else for you and won't charge a transfer fee.
And for more content like this, sign up to Fearless Fifties.
Share ideas – retirement is an opportunity
Back to the Investment Times homepage
The value of investments can go down in value as well as up, so you could get back less than you invest. It is therefore important that you understand the risks and commitments. This website is not personal advice based on your circumstances. So you can make informed decisions for yourself we aim to provide you with the best information, best service and best prices. If you are unsure about the suitability of an investment please contact us for advice.