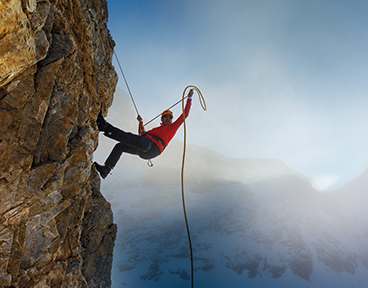 No recommendation
No news or research item is a personal recommendation to deal. All investments can fall as well as rise in value so you could get back less than you invest.
The announcement of Pension Freedom by George Osborne in March 2014 was greeted with almost total joy. He let private pension investors access their whole pension pot if they wanted, and got rid of the 55% death tax so more of their money could go to loved ones.
But with this freedom came much greater choice and responsibility.
Drawdown strikes at the new frontier for retirement, which has changed in nature since I started work over 35 years ago. More of us had final salary schemes then. This meant few – if any – investment worries. Some could even achieve the Nirvana of retiring on two-thirds of their final salary – a concept which is nearly impossible for most people today.
Read more - what your parents didn't tell you about pensions
Lots of us don't like the idea of buying an annuity, because it means giving up capital. And with interest rates so low, annuity rates themselves don't seem high to most of us.
Don't dismiss the peace of mind that a guaranteed income gives you.
You don't have to use all your pension to buy an annuity. You can split your pot by using a combination of drawdown and annuity, possibly giving you the best of both worlds.
Drawdown means leaving your pension pot fully invested (although many keep around two years of income needs in cash, in case of a market fall).
You can choose to take the income the investments produce (the 'natural yield'), or supplement this by withdrawing some of your capital too. I'd favour the former where possible, as withdrawing capital can be dangerous. If you just take the natural yield, the investments remain untouched. They might fall in value, but you're giving them a chance to recover. But if you're selling investments and withdrawing the capital, they can never recover. Eventually if you withdraw too much you could run out of money.
Sustainable income – natural yield
In my view, withdrawing anything over 4% of your starting pot each year could mean you run out of cash in less than 20 years' time. Natural yield might only give you an initial income of about 3.5% of your pot, but you're less likely to run out of money.
You need to think about these choices well before you finish work. When you're approaching retirement, the investments you choose will probably be different from the ones you'll pick once you're retired. If you're going to buy an annuity, you'll probably want to gradually move into less risky investments as retirement approaches. This helps avoid the risk of a big fall in value just before you buy your annuity.
Risk is a certainty
For those going down the drawdown route, the mix of assets will become more important. The portfolio might shift to more income-orientated investments, but stay fully invested. That means being exposed to more market risk.
Those choosing drawdown for its greater flexibility need to look carefully at the trade-off between this and the risk. Drawdown isn't a 'leave-and-forget' investment concept. It means being more on top of your investments, and it means worry too.
Given how long we're all expected to live today, it's an absolute certainty that there will be bad times as well as good times in the stock markets. Look back at the financial crisis. Ask yourself honestly, could you have coped, and not panicked?
What you do with your pension at retirement is an important decision. This article isn't personal advice. If you're not sure which option is right for you, you should seek advice.
Your guide to investing in drawdown
Our new guide will help you understand the benefits and risks so you can see if drawdown is right for you. It also explains the different strategies you can choose for taking an income, including the benefits and downsides of each. We've included investment ideas that complement each strategy too.
Already in drawdown? Use it to help you review your plans and investments.
Back to Investment Times homepage
The value of investments can go down in value as well as up, so you could get back less than you invest. It is therefore important that you understand the risks and commitments. This website is not personal advice based on your circumstances. So you can make informed decisions for yourself we aim to provide you with the best information, best service and best prices. If you are unsure about the suitability of an investment please contact us for advice.