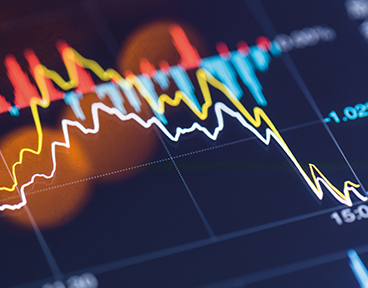 No recommendation
No news or research item is a personal recommendation to deal. All investments can fall as well as rise in value so you could get back less than you invest.
There are certain events in your life where you can picture the day like it was yesterday. For my parents' generation it's the end of the war and the assassination of President JFK that spring to mind.
Working in financial markets, certain events stand out to me too. I remember the stock market crash of 1987, and the events leading up to it. Mainly the hurricane that hit the South East, and my birthday in a restaurant which had candles for light because of the weather. I can remember almost minute by minute the day we were ejected from the ERM – the EU's Exchange Rate Mechanism designed to keep exchange rates stable – in September 1992. My wife recalls me dancing around the kitchen, as I thought it was a release from the shackles of high interest rates. And so it proved to be.
Coming into the 21st century, the tragic events of 9/11 come to the front of my mind.
In pure financial terms, the collapse of Lehman's in September 2008 was huge. A bank thought to be unshakeable quite spectacularly failed. I think it marked the high-water mark of the financial crisis, although markets didn't bottom until March 2009.
It was a tremendous media circus, with pictures of staff leaving buildings with their personal belongings in cardboard boxes. Global markets fell further, and media speculation went wild on whether this was the end of capitalism, a new Great Depression, or the end of markets as we knew them.
Yet as I've so often written, crisis brings opportunity for those who are brave.
Share prices had already discounted a huge amount. Markets hadn't quite bottomed when Lehman's collapsed, but ten years later, did that really matter? The answer's a resounding no.
And it's the US, the epicentre of the crisis, which has done best of all. Since the start of 2009 the NASDAQ is up 536% and the broader-based S&P 500 is up 358%.
But what about the UK? A market which almost everyone has a downer on at the moment. The FTSE 100 has risen 167%, including dividends. It's hardly awful, but when you look at the mid cap index, the FTSE 250, made up of the stocks directly below the FTSE 100, it's risen 333%. Past performance is not a guide to future returns. It's been a bumpy ride and all investments can fall as well as rise in value, so you could get back less than you invest.
What can we learn?
The most obvious lesson is that markets are unpredictable.
However uncomfortable it feels, the best time to invest is often when it's deeply unfashionable, like the UK market today. For those who are still growing their investments, times like these are good news. You can buy more units and shares at lower prices.
For those nearer retirement, unpredictable markets are stressful. If you've spent a lifetime building up the money, you won't be keen to see it fall in value. Since markets are impossible to predict, as I've grown older, I've shifted more of my portfolio to investments that pay dividends.
Dividends can be more reliable than share prices. Companies have more control over their dividends and they'll often avoid cutting them unless absolutely necessary. They're not guaranteed though and can vary.
Equity income funds are great in this respect. They invest in lots of different companies so it smooths out both the share price and dividend ups and downs that could come from holding a single share. For most investors this is also easier than trying to do all the legwork yourself.
The chart below is from a leading UK equity income fund. You can see that share prices usually change much more quickly and dramatically than the dividends being paid. The numbers are based on a £10,000 investment over 15 years, and this isn't a guide to future performance.
Leading UK Equity Income fund - dividends vs value over 15 years
Past performance is not a guide to future returns. Source: Lipper IM to 31/07/2018.
As an investment region, the UK is the most unpopular I can remember it being in my 35-year career. Meanwhile, overseas markets seem to be treated with euphoria. Brexit and politics are a few of the reasons for this. And herein lies the opportunity.
Read about equity income and how it can be the best of both worlds
Our solution for a high income in retirement
Avoiding a beans-on-toast retirement
Back to the Investment Times homepage
The value of investments can go down in value as well as up, so you could get back less than you invest. It is therefore important that you understand the risks and commitments. This website is not personal advice based on your circumstances. So you can make informed decisions for yourself we aim to provide you with the best information, best service and best prices. If you are unsure about the suitability of an investment please contact us for advice.