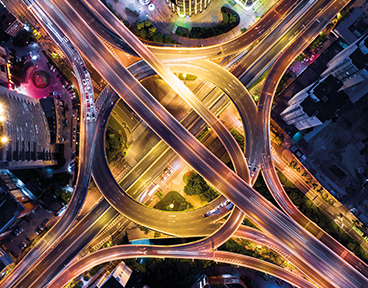 No recommendation
No news or research item is a personal recommendation to deal. All investments can fall as well as rise in value so you could get back less than you invest.
A unique fund investing in higher-risk smaller companies in Asia and emerging markets
Matthew Dobbs has over 20 years' experience investing in the region
The fund could offer great long-term growth potential, in our view
You might consider investing in Asia and emerging markets, in some of the fastest growing regions in the world. From the financial hubs of Hong Kong and Singapore, through to technological leaders like China and South Korea, the opportunities are many. It's a higher risk area, though, so you need to be prepared to accept some fairly sharp ups and downs.
As economies in Asia and emerging markets grow, their infrastructure, education, healthcare and financial services will improve. Then companies will grow, and new ones will spring up to cater for increased demand across a whole host of sectors.
Small, innovative and entrepreneurial firms can adapt quickly and find opportunities unexplored by larger firms. This drives development further. Wages increase and more people join the middle class, so the cycle continues.
How investors can benefit
Choosing to invest in Asia and emerging markets could make a real difference to your investments. Younger investors, who don't need to use their pension pots for a number of years, could benefit too.
But it's a vast and evolving region. It takes careful analysis and specialised knowledge to find companies that can thrive. That's why we think entrusting your money to an experienced fund manager who'll pick the companies for you is the best way to invest.
Matthew Dobbs has been investing in Asia and emerging markets for more than 20 years. He runs the Schroder Small Cap Discovery Fund and invests in small companies with the potential to be market leaders of tomorrow. He'll invest outside Asia and emerging markets too, as long as the company makes most of its money there.
We think the combination of Asian and emerging markets and smaller companies is one full of potential, though clearly this comes with greater risks.
The manager looks for financially strong companies with proven management teams and high levels of corporate governance. The fund is focused towards the consumer, industrial and healthcare sectors. He thinks these industries will benefit most as the region's middle class population grows.
The fund has done well over the long term. An investment of £10,000 made at launch in March 2012 would be worth £17,744*. The broader emerging stock markets would've returned £14,594*, although past performance isn't a guide to the future.
We put the fund's exceptional performance down to Matthew Dobbs' ability to choose companies with outstanding prospects. But like all investments the fund's value will go down as well as up, so you could get back less than you invest.
There are a huge number of smaller companies in Asia and emerging markets, and they're some of the most under-researched shares in the world. This means it's an ideal hunting ground for an experienced investor like Matthew Dobbs to find opportunities missed by other investors. We're excited by the fund's long-term performance potential.
Schroder Small Cap Discovery - performance since launch
Past performance isn't a guide to the future. Source: Lipper IM to 31/07/18
Annual percentage growth
July 13 -
July 14
July 14 -
July 15
July 15 -
July 16
July 16 -
July 17
July 17 -
July 18
Schroder Small Cap Discovery
16.0%
2.7%
14.6%
15.3%
-0.1%
FTSE Emerging
4.0%
-3.1%
16.8%
22.4%
5.7%
Past performance isn't a guide to the future. Source: *Lipper IM to 31/07/2018
More about Schroder Small Cap Discovery including charges and how to invest
View Schroder Small Cap Discovery key investor information
Schroder Small Cap Discovery
Read on - are you part of the 58%?
Back to the Investment Times homepage
The value of investments can go down in value as well as up, so you could get back less than you invest. It is therefore important that you understand the risks and commitments. This website is not personal advice based on your circumstances. So you can make informed decisions for yourself we aim to provide you with the best information, best service and best prices. If you are unsure about the suitability of an investment please contact us for advice.