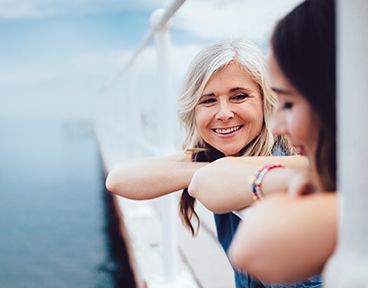 No recommendation
No news or research item is a personal recommendation to deal. All investments can fall as well as rise in value so you could get back less than you invest.
"The early bird catches the worm"
"Money doesn't grow on trees"
"Don't put off till tomorrow what you can do today"
You might have groaned at the time. But now you know what they were getting at with these pearls of wisdom. They were trying to get you into good habits that would set you up for the future.
But there's an important lesson they probably missed:
Take care of your pension now because one day it will have to take care of you.
Times were different. So were pensions
So why didn't they give you a "pensions talk"? Because pensions were very different during their working lives.
When your parents were working, chances are their employers offered them a defined benefit (or final salary) pension. This meant they could be pretty sure of getting a guaranteed income for the rest of their lives – one linked to the salary they earned when working. So long as they paid in, they didn't need to do much else.
But most pensions aren't like that anymore
Most workplaces will have a defined contribution scheme, arranged by your company. Money paid in by you or your employer and invested.
So instead of getting a guaranteed income, you build up and invest a pension 'pot' yourself over time. You can then use that pot to give you an income when you stop work.
Whether it's a pension arranged by your employer, or one you've made yourself, the value of your pension will depend on how much you pay in, as well as how your investments perform. You could get back less than you invest.
So if you want to be comfortable in retirement, you need to get into the right habits now, for a better outcome later.
How to kick start your retirement savings
Check what pension benefits are offered by your employer and make sure you're taking full advantage. Putting more money into a pension, when you can, is a great habit to get into. If you open a private pension, you can top up your retirement savings when you have any cash spare. Please remember that once it's in a pension, you normally won't be able to take it out again until age 55 (57 from 2028).
With an HL Self-Invested Personal Pension (SIPP), paying into your pension is easy. It's a pension for people who want to make their own investment decisions, with a wide range of investment options available so you can choose where to put your money.
If you're not sure about whether a product is suitable for your circumstances, then please seek advice.
See how you can boost your pension
Back to Investment Times homepage
The value of investments can go down in value as well as up, so you could get back less than you invest. It is therefore important that you understand the risks and commitments. This website is not personal advice based on your circumstances. So you can make informed decisions for yourself we aim to provide you with the best information, best service and best prices. If you are unsure about the suitability of an investment please contact us for advice.