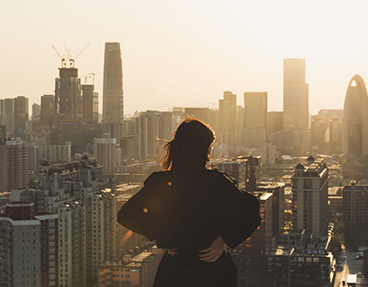 No recommendation
No news or research item is a personal recommendation to deal. All investments can fall as well as rise in value so you could get back less than you invest.
Ben Whitmore takes a different approach to most, and focuses on the biggest 400 companies in the UK
He has a superb 17 year track record
Yield of 3.7% (not a reliable indicator of future income)
We tend to overreact to news events, whether bad or good, big or small. It means we might fail to spot the true potential of an investment opportunity.
But if you're prepared to take a different view, negative news gives you the chance to pick up investments at bargain prices. If a business can turn around its fortunes and overcome shorter-term issues, its shares could rise later on, and allow you to profit.
Brexit bargains?
We've been saying this for a while, but the UK is clearly one of the most unloved markets at the moment. Brexit negotiations are still being dragged out – it's no surprise the uncertainty has knocked investors' confidence.
But shorter-term political struggles don't turn a good business bad overnight. Lots of UK companies are still doing well regardless of what's going on in the economy or with politics. They can still make enough cash to pay dividends to shareholders.
That's the beauty of investing in dividend-paying companies. All markets go through setbacks. But if you invest in businesses that can stand the test of time, you can collect any dividends they pay while you wait for the market to recover. And if you don't need the income now, you can reinvest it instead to boost long-term growth. Please remember that all investments and their income fall as well as rise in value, so you could still get back less than you invest.
A natural contrarian
Ben Whitmore's invested in out-of-favour businesses for many years, with great success. Since taking over Jupiter Income in January 2013, it's grown 66%* compared with 48% for the UK Equity Income sector. The fund currently yields 3.9%, though this isn't guaranteed or an indicator of future income. Remember past performance isn't a guide to future returns.
Whitmore thinks differently, and looks for companies that have been cast aside by other investors. He knows it can take time for companies to recover from a tough patch, so he's prepared to be patient and collect the dividends they pay in the meantime.
This "value" style of investing won't always work. But different styles come in and out of favour, so it makes sense to diversify your portfolio and to invest in funds doing something different. That's why Jupiter Income could sit well next to a fund doing something quite different. This way, part of your portfolio should be working for you at any given time. You can read our thoughts on the Lindsell Train Global Equity Fund here.
We like the fact Ben Whitmore sticks to his process through thick and thin. It's an approach that's worked well for investors over the long run, but he won't get it right every time. We think this fund is a great way to diversify either an income or growth portfolio.
Please note charges can be taken from capital which can increase the yield but reduces the potential for capital growth.
Jupiter Income - five year performance (%)
Past performance is not a guide to the future. Source: *Lipper IM to 31/10/2018
Annual percentage growth
Oct 2013 -
Oct 2014
Oct 2014 -
Oct 2015
Oct 2015 -
Oct 2016
Oct 2016 -
Oct 2017
Oct 2017 -
Oct 2018
Jupiter Income
4.1%
3.2%
20.4%
9.6%
-0.2%
IA UK Equity Income
1.9%
7.6%
6.8%
12.6%
-3.6%
Past performance is not a guide to the future. Source: Lipper IM to 31/10/2018
More about Jupiter Income Fund, including charges and how to invest
View Jupiter Income Fund key investor information
Back to Investment Times homepage
The value of investments can go down in value as well as up, so you could get back less than you invest. It is therefore important that you understand the risks and commitments. This website is not personal advice based on your circumstances. So you can make informed decisions for yourself we aim to provide you with the best information, best service and best prices. If you are unsure about the suitability of an investment please contact us for advice.