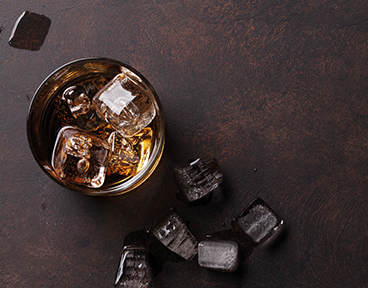 No recommendation
No news or research item is a personal recommendation to deal. All investments can fall as well as rise in value so you could get back less than you invest.
Managed by a team with decades of experience
The fund can invest in companies from around the world
It could offer great long-term growth potential
Diversification isn't just about the number of funds you invest in though. If all your funds are invested the same way, it's unlikely to help in a market wobble. Similar funds will broadly go up together and go down together too. Having a mix of funds where the managers invest differently will give you real balance. That could be investing in different parts of the world, or in different company sizes. It could also be different investment styles, like buying unloved and undervalued companies versus buying high-quality companies for long-term growth.
Buy-and-hold
Lindsell Train Global Equity has been one of the most popular funds with our clients in recent years. The managers Nick Train, Michael Lindsell and James Bullock have attracted many admirers, ourselves included. They use a simple philosophy – invest in great companies and hold them, ideally, forever. It's a concentrated portfolio with about 30 different investments. Each investment can have a big effect on the fund's value, up or down, so it increases risk.
The managers will then do very little. They don't buy and sell companies very often. They hope the companies they've invested in will steadily grow over time. They're firm believers in the power of compounding. In other words, growth on top of growth. Some of their investments are stalwarts of the stock market, including Unilever and Diageo. But there are also a few smaller, and higher-risk, companies that might surprise you, like World Wrestling Entertainment and Juventus Football Club.
The test of time
Most of the companies in the portfolio share two things in common – strong brands and longevity. That's not a coincidence. The managers seek well-known brands and businesses that have been around for a long time, sometimes even centuries. Importantly though, they'll only invest if they think a company will continue to be popular a long time into the future.
We like their simple, long-term investment philosophy. Lindsell and Train are also both very experienced managers with successful track records going back decades. They've proven their skills as great stock pickers. That's why Lindsell Train Global Equity is part of the Wealth150 list of funds run by our favourite managers.
The fund's performance since it launched in March 2011 has been superb. From then until the end of October 2018 it grew by 244%*. That compares to the broader global stock market's 121% growth over the same period. Past performance isn't a guide to the future though. All investments can fall as well as rise in value, so you could get back less than you invest.
Lindsell Train Global Equity - performance since launch (%)
Past performance is not a guide to the future. Source: *Lipper IM to 31/10/2018
Annual percentage growth
Sept 2013 -
Sept 2014
Sept 2014 -
Sept 2015
Sept 2015 -
Sept 2016
Sept 2016 -
Sept 2017
Sept 2017 -
Sept 2018
Lindsell Train Global Equity
11.1%
17.1%
31.4%
16.3%
28.7%
IA Global
7.9%
-0.1%
27.2%
15.0%
11.8%
Past performance is not a guide to the future. Source: *Lipper IM to 31/10/2018
Two sides to every coin
Their 'investing for growth' approach has been extremely popular over the last decade or so. The strong gains from companies expected to grow has attracted many investors. Following the market's momentum can reap rewards. But when the market swings the other way, many investors' can run into trouble.
We've had a taste of that a couple of times recently. While the managers aren't worried about short-term market movements, their fund won't always do as well as it has done in the past few years. That's why, as with any fund, we think it's best to hold it within a diversified portfolio. We think that this fund is an excellent long term growth choice.
Please note as this is an offshore fund you are not usually entitled to compensation through the UK Financial Services Compensation Scheme.
The fund has a holding in Hargreaves Lansdown plc.
More about Lindsell Train Global Equity, including charges and how to invest
View Lindsell Train Global Equity fund key investor information
Lindsell Train Global Equity
Read on - Join the savings revolution
Back to Investment Times homepage
The value of investments can go down in value as well as up, so you could get back less than you invest. It is therefore important that you understand the risks and commitments. This website is not personal advice based on your circumstances. So you can make informed decisions for yourself we aim to provide you with the best information, best service and best prices. If you are unsure about the suitability of an investment please contact us for advice.