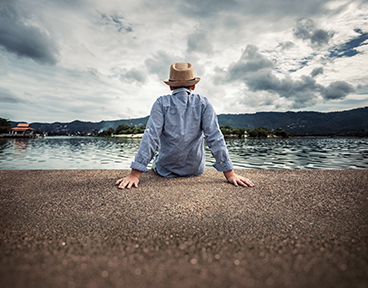 No recommendation
No news or research item is a personal recommendation to deal. All investments can fall as well as rise in value so you could get back less than you invest.
It's no secret that it's hard to get a consistently good return on your cash savings. Rates are constantly chopping and changing, and then there's the hassle of filling in forms and doing identification checks when you move your savings to try and earn a better rate.
So lots of savers just don't bother. And if you haven't switched your savings to a better rate recently you're not alone, two fifths of all savers HL surveyed have never switched their savings. Almost half don't know what rate they are getting.*
But by not making more of their savings, savers are missing out. The average easy access account pays just 0.25%, but by switching to one of the top paying accounts savers could earn as much as 1.5%. And if you don't need immediate access to your money you could look at fixed term savings, which currently offer as much as 2.7%.
Boosting your savings returns can reap big rewards. Just 1% extra could mean an extra £250 every single year on typical savings pot of £25,000, and in many cases you could increase your returns by much more.
Improve the way you save forever
We don't think it's fair that it's so difficult to earn a good consistent return on your savings. So we've launched Active Savings, a new service that makes it easy to boost your returns and improve the way you save, forever.
Active Savings lets you pick and choose fixed-term savings products from typically 3 months up to 5 years. You can also choose from a range of different banks and building societies, all through the convenience of one online account.
One application – gives access to a wide range of fixed term products offering competitive interest rates
One account – to easily check what rates you're receiving and see what's new, so you're always in control
One login – lets you move money around between banks with just a few clicks, without any forms or fuss
What's more, Active Savings works alongside other HL accounts, so you can split your money between savings and investment in a way that suits you.
And this is just the start. Right now we're working on easy access savings, a Cash ISA and much more, to give you even greater control of your savings in future.
The Active Savings service isn't personal advice. It could help you make the most of your money, but it may not be suitable for your circumstances. Fixed term products generally only allow access to funds at maturity. Over time inflation could mean your money won't stretch as far as today.
Discover Active Savings today and be part of the revolution.
See what our clients are saying about Active Savings
"Well pleased with the easy way I have been able to invest my surplus funds and receive competitive rates of interest. Also helpful that these funds can be held under the Hargreaves Lansdown 'umbrella' - a service I have been using for many years!" Mr Bass, Norfolk
Very impressed so far - cuts out much boring paperwork.
MR DUNKLEY, London
"Great new way of saving with no hassle. Easy to monitor and saves having lots of accounts and numerous logins" Mrs Cason, Derbyshire
Brilliant idea. It sits comfortably in my portfolio strategy and is accessible through the HL website.
MR WAY, Lincolnshire
"I see Active Savings as a great way to diversify and mitigate risk in my portfolio" Mr Keen, Middlesex
*HL Survey, October 2018, 2008 nationally representative respondents
Active Savings is a live marketplace. To check current rates please visit our website.
The Active Savings service is provided by Hargreaves Lansdown Savings Limited (company number 8355960). Hargreaves Lansdown Savings Limited is authorised by the Financial Conduct Authority under the Payment Services Regulations 2017 with firm reference 751996 for the provision of payment services. Hargreaves Lansdown Asset Management Limited and Hargreaves Lansdown Savings Limited are wholly owned subsidiaries of Hargreaves Lansdown plc (company number 2122142).
Doing something different – diversifying an income and growth portfolio
Back to Investment Times homepage
The value of investments can go down in value as well as up, so you could get back less than you invest. It is therefore important that you understand the risks and commitments. This website is not personal advice based on your circumstances. So you can make informed decisions for yourself we aim to provide you with the best information, best service and best prices. If you are unsure about the suitability of an investment please contact us for advice.