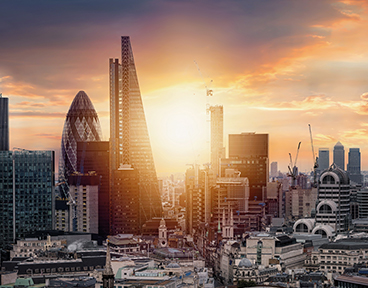 No recommendation
No news or research item is a personal recommendation to deal. All investments can fall as well as rise in value so you could get back less than you invest.
I was recently asked if my investment approach had changed because of Brexit. My answer might surprise you – I don't think it's something you should spend too much time worrying about.
I don't mean to play down the impact Brexit could have on the stock market and your investments in the short term. But lots of what we know about is already reflected in share prices.
As new information comes to light it's priced in day by day, minute by minute. Some of it's positive, some of it's negative. There's no way to know in advance what it's going to be and there's no way to know how investors will react. It certainly isn't possible to know what will happen in March 2019, and what the stock market will do as a result.
So why worry about it?
At the end of the day stock markets are supposed to fluctuate. Lots of investors will overreact to these fluctuations. If you can learn to be one of the relatively few that don't overreact, the better off you're likely to be.
This is because stock markets can bounce back from setbacks. Companies, for the most part, are run by capable teams. They find ways to cope with what's thrown at them. And in the main, most companies get back to making profits, growing their businesses, and sharing the rewards with their shareholders via dividends.
This is what investment is all about – sharing in the long-term success of companies.
You have to be in it to win it
If you missed the 10 best days in the market from 1998 – 2017 you'd have cost yourself 3.5% a year, or 166% overall in lost returns. It shows the importance of sitting tight, not overreacting, and taking a long-term view.
In other words, by missing out on just 10 out of 5217 days, you essentially halved your return. Instead of growing to almost £34,000*, a £10,000 investment grew to just over £17,000. Remember past performance isn't a guide to future returns.
It's easier than you might think to miss some of the best days in stock market history. This is because the best days tend to be clustered round the most difficult moments, when there's little appetite for investment.
The chart below shows the UK's stock market's performance from 1998 – 2017. In the table underneath we've highlighted the 10 best performing days in the UK stock market and what was going on at the time. As you can see bad news doesn't always mean bad news for the market.
FTSE All-share total return
Past performance is not a guide to the future. Source: *Lipper IM to 29/12/2017, JPMorgan
| Date | Gain | Environment |
| --- | --- | --- |
| 24 November 2008 | 9.2% | Days after the Dow Jones Industrial Average reached its lowest level since 1997 |
| 19 September 2008 | 8.5% | Days after Lehman Brothers filed for bankruptcy |
| 29 October 2008 | 7.7% | Days after "bloody Friday" when many of the world's stock markets fell by around 10% |
| 13 October 2008 | 7.5% | The day the UK government bailed out RBS, Lloyds and HBOS |
| 08 December 2008 | 5.9% | Days before Bernie Madoff is arrested and charged with securities fraud in a $50 billion Ponzi scheme |
| 13 March 2003 | 5.2% | Days before the combined forces invaded Iraq |
| 10 May 2010 | 5.2% | Days after the 'flash crash' where US stock markets collapsed and rebounded in 36 minutes |
| 20 October 2008 | 4.8% | One week after the government bailed out RBS, Lloyds & HBOS; days before "bloody Friday" |
| 15 October 2002 | 4.8% | Days after the Bali bombings which killed over 200 people |
| 10 March 2009 | 4.6% | Days after stock markets finally bottomed during the Global Financial Crisis |
Past performance is not a guide to the future.
Three steps to success
There's no one 'right' way to invest. But I think there are a few simple things you can do to give yourself the best chance of long-term success.
Have a good spread of different investments – diversify. Occasionally sell a little of what's done well and add to stuff that's done poorly – rebalance. Be prepared to take advantage of any short-term setbacks and share price falls – hold a little cash.
A selection of investments with the ability to perform differently should help to smooth out performance. Remember investments will still fall and rise in value no matter how diversified you are – you could get back less than you invest.
Rebalancing your portfolio – once every six to twelve months or so – will reduce the risk of one area dominating and you taking more risk that you're comfortable with.
Some cash will give you a little shelter if stock markets do fall, but importantly will allow you to swoop in and take advantage when other investors overreact and share prices fall.
What to expect in this issue
This issue of the Investment Times is dedicated to helping you take these three steps. We feature two funds managed in very different ways, Jupiter Income is focused on the UK but Lindsell Train Global Equity seeks opportunities globally. If you'd prefer to leave the diversification and rebalancing to us, take a look at our HL Multi-Manager Special Situations.
Hunting for quality: why it's good to go global
Back to Investment Times homepage
The value of investments can go down in value as well as up, so you could get back less than you invest. It is therefore important that you understand the risks and commitments. This website is not personal advice based on your circumstances. So you can make informed decisions for yourself we aim to provide you with the best information, best service and best prices. If you are unsure about the suitability of an investment please contact us for advice.