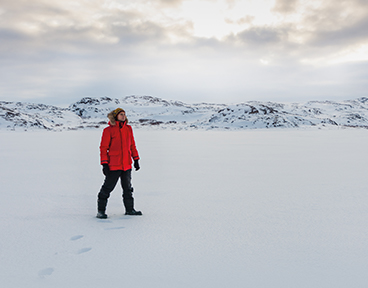 No recommendation
No news or research item is a personal recommendation to deal. All investments can fall as well as rise in value so you could get back less than you invest.
It's natural for investors to follow the well-trodden path. There's comfort in knowing others have been there before and done well along the way.
Investing in well-known companies that dominate stock markets could be seen as a sensible approach.
But look a little further afield and you might spot some gems that've been missed or ignored by other investors. It might take you out of your comfort zone, but overlooked companies could lead to handsome rewards.
Some of these companies go unnoticed because they're seen as dull and boring. That could be because they're far from high-octane growth stories, steadily growing year after year. Others might have impressive growth prospects, but go unnoticed because they're not in exciting industries.
This fund makes the most of the experience and expertise of a manager who's willing to look off the beaten track, and find companies he thinks are tomorrow's winners.
James Thomson, the fund's manager, likes to view the world a bit differently from other managers.
You might not think it though, looking at his fund. Amazon, one of the most popular shares in the world at the moment, is his biggest investment. But Thomson invested in it back in 2011 when it was much less fashionable.
It's a similar story with other recent stock market darlings like Chinese tech giant Tencent, American credit card company Visa, and UK property portal Rightmove. Thomson invested in all of these before they gained mainstream popularity. The fund's benefited as they've grown, and Thomson thinks there's plenty of potential left.
Companies that are currently under the radar in the portfolio include frozen French fries maker Lamb Weston, petrol distributor Rubis, and boiler manufacturer AO Smith. All fairly boring, but with exciting prospects, in Thomson's view.
He's not only in search of high-growth potential though. He also looks to 'weather proof' the fund from market wobbles by investing in more stable companies like insurer AON and brewer Heineken.
Our analysis tells us he's skilled at picking companies for their long-term growth potential. Of course Thomson won't always get it right. If any of his investments do poorly, he's normally been quick to cut his losses and sell the shares. Nonetheless, the fund will fall as well as rise in value, so investors could get back less than they put in.
This is an adventurous fund, with investments in some higher-risk smaller companies. The manager has the freedom to invest in emerging markets, which also adds risk.
How it's performed
Thomson's record since he took over the fund in November 2003 has been excellent. He's grown it by 491%, while the FTSE All World has grown 309%. That doesn't mean the fund will perform like this in future though.
James Thompson's career track record
Past performance is not a guide to the future. Source: Lipper IM to 30/11/2018
Annual percentage growth
Nov 2013 -
Nov 2014
Nov 2014 -
Nov 2015
Nov 2015 -
Nov 2016
Nov 2016 -
Nov 2017
Nov 2017 -
Nov 2018
Rathbone Global Opportunities
11.5%
14.0%
15.4%
20.1%
6.5%
FTSE All World
13.6%
2.1%
25.8%
15.7%
5.5%
Past performance is not a guide to the future. Source: Lipper IM to 30/11/2018
Why we like it
We rate James Thomson highly. In our experience it's rare to find a fund manager who's beaten the global stock market over such a long timeframe.
On top of that, we've managed to negotiate a new, lower fund charge for you. The new discount means the fund is almost a third cheaper than its normal price. Please note the HL annual management charges also apply.
Most importantly we think Thomson's got the potential to keep delivering excellent results for investors. Rathbone Global Opportunities has kept its spot on our list of favourite funds, and now features on the Wealth 50.
More about Rathbone Global Opportunities, including charges and how to invest
View Rathbone Global Opportunities key investor information
Rathbones Global Opportunities
Back to Investment Times homepage
The value of investments can go down in value as well as up, so you could get back less than you invest. It is therefore important that you understand the risks and commitments. This website is not personal advice based on your circumstances. So you can make informed decisions for yourself we aim to provide you with the best information, best service and best prices. If you are unsure about the suitability of an investment please contact us for advice.