Pension lifetime allowance protection - register for updates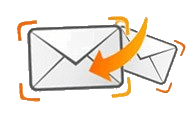 The lifetime allowance will fall to £1 million on 6 April 2016
The lifetime allowance is the maximum value of your pensions before a tax charge is levied. It's measured against the total value of all your pensions when you take benefits or reach age 75, whichever is sooner.
If you think your pensions, now or in the future, might be worth more than £1 million, you may be able to apply for protection to give you a higher lifetime allowance. We expect further details to be announced later this year.
Our service is not personal advice. If you're at all unsure of your position please contact us for personal advice.
Want to know more, or a reminder when application opens? Complete the form below to receive updates.
Hargreaves Lansdown PLC group companies will usually send you further information by post and/or email about our products and services. If you would prefer not to receive this, please do let us know. Your personal data will remain confidential, and will never be passed to any other company, unless required by law.