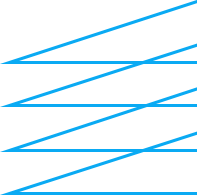 Don't have time to chase the best savings rates?
People told us they didn't. They just want consistently good returns without any stress.
So we launched Active Savings, a revolution in managing your savings. You can pick and mix savings products from a range of UK banks and building societies through one simple to use online account.
Say goodbye to the hassle of opening accounts with multiple providers – completing application forms and proving your identity each time. Just a selection of great rates from multiple banking partners, all in one place.
£12M+
£12 million+
Interest earnt by Active Savings clients. So what could this mean for a savings pot of £35,000?
You could be £277 better off with easy access, compared to the average market rate, and £193 better off on a 1-year fix.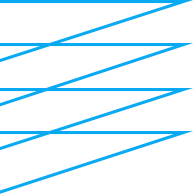 14,000+
The number of clients saving across multiple banks.
12
The number of banking partners.
6,800
The number of tax certificates sent to clients in May 2019 to make their tax return easier.
700
The number of clients spreading their risk across providers to stay under the £85,000 FSCS limit. More on the FSCS limit
What difference could a new rate make to your savings?
Please note this calculator assumes the interest rate doesn't change, no further deposits or withdrawals are made and that interest is paid and compounded once each year. It also does not take into account the different types of savings products available with Active Savings. The value of your savings will depend upon personal circumstances, the rates available and options you choose.
The difference the new rate could make to your savings
£0
Total savings value with current rate
£0
Total savings value with new rate
£0
Active Savings best rates
Please note, products can be added or withdrawn at any time. View our latest rates
And there's more to come
We're always looking to improve the service and a Cash ISA is just one addition we're looking to bring you soon.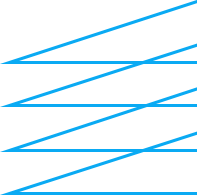 Open an account
Join the revolution and see how Active Savings can boost your cash. It could change the way you save, forever. And you can get started from just £1.
Inflation reduces the future spending power of money. Active Savings helps you make your own decisions and is not personal advice.
Find out more about Active Savings
The Active Savings service is provided by Hargreaves Lansdown Savings Limited (company number 8355960). Hargreaves Lansdown Savings Limited is authorised by the Financial Conduct Authority under the Payment Services Regulations 2017 with firm reference 751996 for the provision of payment services. Hargreaves Lansdown Asset Management Limited and Hargreaves Lansdown Savings Limited are subsidiaries of Hargreaves Lansdown plc (company number 2122142).
AER (Annual Equivalent Rate) shows what the interest rate/expected profit rate would be if it was paid and compounded once each year. It helps you compare the rates on different savings products. Once you have opened a fixed term product the rate won't change, but rates on easy access products can vary.
Gross means the rate without any tax removed. Interest/profits are paid gross. You are responsible for paying any tax due on interest/profits that exceed your Personal Savings Allowance to HM Revenue & Customs. Once you have opened a fixed term product the rate won't change, but rates on easy access products can vary.