Top

We look at some of the best-known US technology companies, and how far the technology revolution has come.
Important - The value of investments can fall as well as rise, so you could get back less than you invest, especially over the short term. The information shown is not personal advice, if you are unsure of the suitability of an investment for your circumstances please contact us for personal advice. Once held in a SIPP money is not usually accessible until age 55 (rising to 57 in 2028).
---

Nadeem Umar
Research Editor
A brief history of technology
Archived article
This article was published May 2018. It represented the views of the author at the time; however, it might not reflect their current views.
Things have changed since the internet began. And quickly. In 1995, we saw the beginnings of the dotcom bubble, with more and more people able to access the internet. Companies saw an opportunity in being internet-based, and investors saw a chance to make money.
Small businesses had bright ideas, and quickly floated on the stock market – sometimes with little more than a web address. Nobody really knew at this point whether the ideas they were founded on would actually work, or whether they'd ever make a profit. But people still invested and the bubble grew.
The US NASDAQ, home to many of the largest technology stocks, grew fivefold between 1995 and 2000.
On 10 March 2000 the NASDAQ peaked. Then companies started to fold, and trillions of pounds worth of stock began to fall in value as this bubble burst.
Today the technology sector looks very different. Many tech companies have well-established business models, and make enormous profits. We take a look at the giants - Facebook, Apple, Amazon, Netflix and Google – often collectively called the FAANGS, in the below video.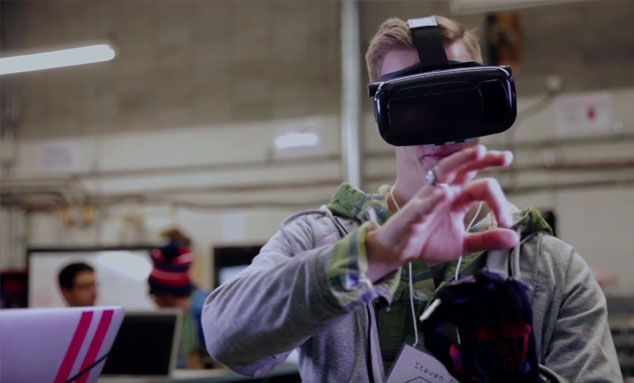 Below we look at how technology has changed, and share our views on the prospects for the sector. We also look at what makes a good tech company.
Investing in innovation
Technology's more than a computer, or a phone with internet access.
It's become a way of life.
During the 1960s and 70s, the first wave of progress in information technology meant that many manual, paper-based processes were automated. Then came the internet in the late 1980s. We had the dotcom boom in the late 1990s. Now we've got artificial intelligence (AI) and driverless cars.
Some companies have made themselves household names selling computers or mobile phones. But almost every successful business is making the most of technological innovation.
In the words of Lindsell Train manager Nick Train, 'the companies doing interesting things with digital - whether they are tech companies or far removed - are the ones making progress.'
We see great potential in the power of technology. But our fundamental view doesn't change - it's important to invest for the long term, and to choose good companies, whether they're technology businesses or not.
S&P 500 vs S&P Technology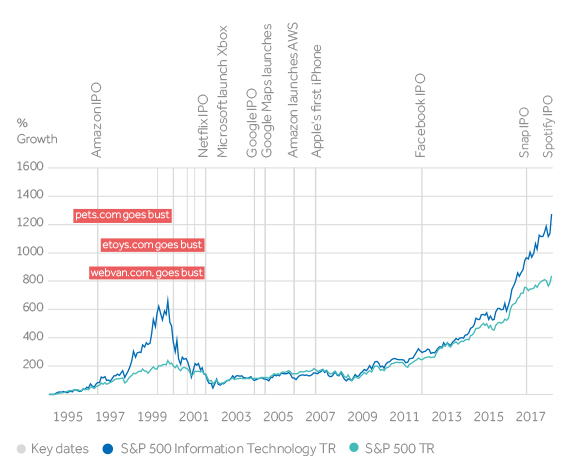 Source: Lipper IM 31/05/18
Past performance is not a guide to future returns
Then to now
The internet doesn't carry the same intrigue that it did back in the late 1990s - it's become integral to our daily lives. Back then, only around 300 million people had access to the internet. In 2017, the figure was around ten times that. Technology is being used by businesses now to do something different and unique, as well as to reduce costs and stay ahead of their competitors.
Companies have got earnings now
The technology sector is maturing, and many companies are starting to pay dividends. A new tax regime in America means that businesses can't hold as much money overseas as they could up to this point. More cash means that they're able to return money to shareholders through buybacks and dividends.
The technology giants are often seen as overvalued. This is mainly down to huge levels of growth in the past and high PE ratios (price to earnings).
The PE ratio is a measure of value often used by stock market analysts. It's calculated as the price of the share divided by the company's earnings per share. So a high PE ratio means the share price is high relative to the profits the company makes.
But it's never a good idea to look at measures like PE ratios in isolation.
A company's shares might look expensive, but often this is because the market is factoring in plenty of future growth. Or perhaps the company is investing heavily in its future, sacrificing today's earnings in order to earn more in the future. This is the case with today's tech giants – so a high PE ratio doesn't necessarily make them bad investments.
Technology's not just for technology companies
Although it's the big names in the US index that are often associated with technology, there are other ways to ride the wave.
It's the clothing companies installing internet-enabled kiosks in shops, so customers can browse for clothes online and also try them on.
It's the coffee shops, saving you time by letting you order your coffee on their app, and picking it up while on the go.
And it's the taxi companies, going one step further and turning their transport business into a food delivery service with a technology that's already in place.
In this report, we look at options for investing into technology from shares, to investment trusts. We review the prospects of some of the best-known tech stocks, and get the view of three different fund managers on the sector.
3 myths around the US tech sector

George Salmon
Equity Analyst
Busted: 3 myths around the US tech sector
Archived article
This article was published May 2018. It represented the views of the author at the time; however, it might not reflect their current views.
The US tech sector has created huge amounts of wealth for many investors in recent years. In doing so it's turned plenty of heads.
The question for investors is can the good times continue? Below we address some worries around three of the biggest names.
This article isn't personal advice. If you're not sure an investment is right for you, please seek advice. Investments can go down as well as up in value, so you could get back less than you put in. Yields are variable and not a reliable guide to the income you'll get in future.
Apple's past its sell-by date

Apple's the largest of the listed US tech giants. Having recently celebrated its 42nd birthday, it's more mature than most too.
But some argue that age is starting to catch up with it.
Improvements have been slower than when Steve Jobs launched the iPod, iPad and iPhone with such swashbuckling style. Meanwhile competitors have caught up in quality and usability, just as global smartphone sales slow.
Yet despite these headwinds, Apple's continued to make impressive progress.
The key is the strength of the Apple brand - one of the most instantly recognisable in the world. Despite its mainstream popularity, it's maintained that aspirational feel. As a result the latest iPhone flew off the shelves, even with its hefty price tag.
This kind of brand loyalty is partly behind Warren Buffett recently describing the firm as "an extraordinary consumer franchise".
See what Buffett and other greats have to say about investing
Buffett's words tie in with CEO Tim Cook's vision for the future. Over the last year or so, he's been trying to change the perception of Apple as a company which is reliant on hardware sales for growth.
Yes, iPhone sales are still the biggest contributor to group performance, but post-purchase services revenue, including the App Store, Apple Music and Apple Pay, is growing fast. The services division now generates more sales than both the iPod and Mac divisions.
A growing dividend and a share buyback plan are both evidence that Apple is keen to return surplus cash to investors. This has further increased the attractions of holding the shares, which now trade on a price to earnings ratio of 15.2.
Since Steve Jobs' death in 2011, Apple's shares have rarely traded higher.
Microsoft just does the same thing over and over

Microsoft first made it big in the 1980s as the provider of the must-have computer operating system. And while we've seen a few iterations since then, not much has changed in terms of its flagship product.
In that way, it does 'do the same thing over and over again', but shareholders shouldn't be complaining. The most recognisable parts of Microsoft – Office and Windows, saw revenues rise to around $40bn in 2017.
But there's more to Microsoft these days.
It spent over $13bn on research and development last year. That's been rising, not only in absolute terms, but as a proportion of total revenue.
Some of that spend has been allocated to propelling the gaming division to the next level. Revenues topped $7.6bn last year. Gaming has the potential to keep growing. In much the same way as Apple's looking to monetise its App Store, Microsoft is seeking to make more in-game revenues.
Cloud computing has also had a big push. Amazon was first out of the blocks in this field, and so still has market leadership. But Microsoft is closing the gap.
The group has also opened up the taps on acquisitions. Following a $26bn deal, LinkedIn is now part of the group. The professional network boasts 500m members, and has brought a different type of revenue to the mix. Networks are clearly in favour with CEO Satya Nadella, as demonstrated by his $7.5bn purchase of coding hub GitHub earlier this summer.
But acquisitions and new ventures bring the risk of failure, something Microsoft investors know only too well. In 2014 the group splashed $7.2bn on buying Nokia, but not long after was forced to write off billions from its phones business.
However, Microsoft's core operations help it generate prodigious cash flows, which more than cover the dividend. The prospective yield is currently 1.8%
Amazon's just an online retailer

Amazon's retail business generates billions of dollars of sales every month. Boosted by continued growth in Prime subscriptions, it's expected to be the driving force behind the group hitting $3bn sales a week by 2020.
But ignoring everything below the top line is clearly a mistake. After all, sales are vanity, profit is sanity.
If we look a bit further down the income statement, we see that Amazon's web services (AWS) business is where the money is made. Despite Retail's huge sales, without the $4.3bn AWS made last year, Amazon would still be in the red.
So what is AWS?
For businesses, buying and maintaining servers and software takes up cash and needs a fair bit of technical know-how. AWS uses cloud computing technology to give businesses the option to rent, rather than own, server space.
Since starting life 15 years ago with just 57 employees, the client base has swollen from just a handful of start-ups to a long list of established names.
It's a cash generative, scalable operation. By virtue of offering such a vital service, revenues in the division should turn up year-on-year. That means profits could rise even further, although competitors like Google and Microsoft are raising their games.
With margins in the retail business set to rise too, consensus forecasts bake in a 400% rise in operating profits to $21bn by December 2020.
The growth expectations help support the lofty price to earnings ratio of 108.5 times. There's no getting away from the fact this ratio puts pressure on Amazon to deliver. A hefty chunk of future growth is clearly factored into the share price and if this doesn't materialise, the shares could take a tumble.
But Amazon's track record and the clear potential for future growth will ease some worries. Anyone considering buying the shares, though, should remember its impressive record isn't guaranteed to continue.
See Amazon share price, charts and how to invest
If you're thinking about buying overseas shares, remember that movements in currency markets will affect the value of your investment. You'll also need to be familiar with our overseas share dealing charges. To buy US shares, you'll need to send us a W-8BEN form too.
---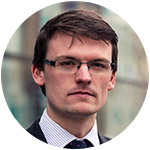 Nicholas Hyett
Equity Analyst
The FAANGs' missing S - Spotify or Snap?
The FAANG stocks, Facebook, Apple, Amazon, Netflix and Google, have been around a while. The term was coined as early as 2013.
Recently there's been a growing case for expanding the acronym to FAANGS. But there are two rapidly growing contenders for FAANG's missing S list on the stock market. But does Spotify or Snap deserve the crown?
Read about the FAANG stocks here
Snap – a bit of crackle and pop

Snap is the owner of the Snapchat messaging app. The app famously, or perhaps infamously, lets users send images and videos that disappear after a predetermined timeframe.
Filters and lenses allow users to animate and annotate images in various different ways.
It might sound simple, but with 191m people around the world using the app every day, it's also proven hugely popular.
User numbers have grown 15% in the last year, and most users are in the valuable 18-34 age group, spending more than 30 mins a day on the app.
Active users
Source: Facebook and Snap; Statista, 31/05/18
The attention of millions of millennial eyeballs makes Snapchat very attractive to advertisers. As an audience, millennials are less likely to enjoy conventional mass media like television and newspapers, and that's made them difficult to reach.
But Snap has so far struggled to turn its legions of fans into profits.
Revenue jumped 104% last year to $825m dollars, but underlying losses actually increased to $800m. And while a significant slice of the additional cost has come from R&D expenditure, that's a vital part of staying ahead of the game in consumer tech.
The struggle to monetise Snapchat might explain why Snap, rather surprisingly, casts itself as a camera company. That's despite its only camera product being the recently launched Spectacles – which as the group puts it "has not and may generate significant revenue ".
However, the logic of cameras integrated into glasses makes sense (Google glass is a similar concept), and directly connecting that to the Snapchat app is potentially attractive.
The worry is that it's a very different model from conventional social media, and isn't an area in which Snap has particular expertise.
We think Spectacles is likely to remain a niche product for now, not least because of the £150 price tag from a provider which has historically been free. For all the talk of Snap 'the camera company' the social media business will be key.
There's some good news from the group's most recent quarterly results. Cost of Revenue per User (CoRPU) is rising, but at 5% that's only a fraction of the 34% growth in Average Revenue per user (ARPU ). As with most digital businesses scale is key. As fixed costs like R&D are spread over a larger number of customers, losses should fall.
That's still some years away though, and the expansion into hardware won't come cheap. Nonetheless Facebook has proven that, once at scale, an advertising driven social media group can be very profitable.
Spotify has some key similarities to Snap. Like Snap, Spotify is loss making and depends on rapid growth for future success.
The world's largest music streaming service reported its first set of results since its unconventional stock market listing in May.
Growth is still stellar, with Monthly Active Users (MAUs) up 30% to 170m and revenues of €1.1bn, up 37%. Spotify's still not profitable, but with a loss of just €41m in the first quarter it's ahead of management's expectations.
The business should be very scalable. More subscribers help lower operating costs as a percentage of revenue, which should ultimately move the company into profit.
More listeners improves Spotify's bargaining power with major record labels, especially with global streaming revenues growing by 41.1% in the last year to 38.4% of all recorded music revenue.
Global recorded music industry revenues 1999-2017 (US$ Billions)
Source: IFPI
In some ways we think Spotify is better placed than the more established Netflix when it comes to its big suppliers. While Netflix is dependent on multi-million pound blockbusters to draw in the crowd, the next big music act is as likely to emerge from a back street recording studio as Universal Music.
Spotify is an ideal route to market for those smaller names, and is developing tools to help them gain valuable exposure.
The path to profits isn't without pitfalls though.
A shift in the mix after the launch of discounted student and family packages, has hit average revenue per user. So has growth in lower margin developing markets like Latin America. 63% of Spotify listeners are low revenue ad-supported customers at the moment and transferring them to subscriptions will be key.
If Spotify can't deliver the growth, the virtuous circle of higher revenues, lower costs and improved cash flow will break.
At the moment the group is addicted to growth, and it needs to deliver for a few more years before that translates into profits. The fact that it's competing with the likes of Amazon and Apple means it's not an easy task.
But we think Spotify is well positioned in the long term. The group accounts for almost half of global streaming revenues paid to labels. The importance of streaming to music consumption is only going one way.
Filters or Foo Fighters – a future FAANG?
So which has earned a place in the FAANGS?
Both have their strengths. Snap's route to profitability is less clear, but then its growth potential is perhaps more significant. Unlike Spotify it doesn't have to deal with powerful record labels to gather material giving it the potential for very healthy profit margins.
But Spotify is our preferred pick at the moment.
Looking at both companies on a price to sales basis, a useful way of considering valuation in companies that don't yet turn a profit, Spotify trades on 4.4 times, whereas Snap is on 12.
Profits look more achievable in the near term at Spotify, and while Amazon and Apple are unwelcome opponents, a leading market position stands the group in good stead. By comparison Snap's the weaker player in a battle against Facebook, whose acquisitions of Instagram and WhatsApp means it's geared up to take on its smaller rival.
Long term, Snap's 'wearable tech' could be a game changer, but for now we prefer Spotify's less glamourous headphones.
Find out more about Spotify here
If you're thinking about buying overseas shares, remember that movements in currency markets will affect the value of your investment. You'll also need to be familiar with our overseas share dealing charges. To buy US shares, you'll need to send us a W-8BEN form too.
Another way to invest in technology
Unless otherwise stated estimates, including prospective yields, are a consensus of analyst forecasts provided by Thomson Reuters. These estimates are not a reliable indicator of future performance. Yields are variable and not guaranteed. Investments rise and fall in value so investors could make a loss.
This article is not advice or a recommendation to buy, sell or hold any investment. No view is given on the present or future value or price of any investment, and investors should form their own view on any proposed investment. This article has not been prepared in accordance with legal requirements designed to promote the independence of investment research and is considered a marketing communication. Non-independent research is not subject to FCA rules prohibiting dealing ahead of research, however HL has put controls in place (including dealing restrictions, physical and information barriers) to manage potential conflicts of interest presented by such dealing. Please see our full non-independent research disclosure for more information.
Another way to invest in technology

Dominic Rowles
Investment Analyst
Another way to invest in technology - Investment Trusts
Archived article
This article was published May 2018. It represented the views of the author at the time; however, it might not reflect their current views.
In 2006, more people visited social network MySpace than the Google homepage. Today, Myspace fights to survive – yet Google is one of the most valuable companies on the planet.
Trends change quickly in the tech world. That's why we think a diversified portfolio run by an experienced manager is one of the best ways to invest. Below I look at three popular investment trusts where technology is an important theme. We've written this for your interest, but it's not a guide to how you should invest. If you're at all unsure about the suitability of an investment for your circumstances, please seek advice.
Some investment trusts can invest in emerging markets, smaller companies and derivatives. Some may also borrow to invest (gearing). All of these factors add risk. You can find more details on the risks in each trust's annual report and Key Information Document.
All investments fall as well as rise in value, so you may get back less than you invest.
Scottish Mortgage Investment Trust invests in companies across the globe the managers think can become industry leaders. These companies often share common traits like a huge target market and the ability to adapt quickly to change.
Companies using technological innovation to gain an advantage over their competitors make up a large part of the portfolio. Amazon and Tesla are among its largest investments. So are Chinese e-commerce and technology companies Baidu and Tencent. These companies have all done well in recent years.
This trust is managed by James Anderson and Tom Slater. They're two experienced investors supported by a well-resourced team. We think this makes the trust a good choice for investing in some of the world's best technology companies. It's aimed at investors keen to make the most of long-term growth possibilities. So you need to be able to see through the ups and downs that come with a high-risk approach.
Scottish Mortgage Investment Trust - five year performance
Source: Lipper IM to 31/05/18
Past performance is not a guide to the future. Sources: Lipper IM to 31/05/2018
More information on the Scottish Mortgage Investment Trust
China is quickly becoming one of the key players in the tech world. The Chinese stock market is full of global technology companies. The country's increasingly wealthy middle class could underpin demand for the products and services these businesses offer for years to come.
That's Dale Nicholls' view. He manages the Fidelity China Special Situations Trust and invests in companies that could benefit. Alibaba is an example. It runs an online platform where other businesses can sell their products – a bit like Amazon. It's one of the trust's biggest investments.
The trust has done well since Dale Nicholls took over four years ago. This isn't a guide to how it will perform in future though.
Fidelity China Special Situations - five year performance
Source: Lipper IM to 31/05/18
Past performance is not a guide to the future. Sources: Lipper IM to 31/05/2018
We think investing with an experienced manager in one of the fastest-growing countries in the world makes a great investment opportunity. That said, the trust is higher-risk. It should only be considered by long-term investors who can handle periods when the market moves up and down sharply.
More information on the Fidelity China Special Situations Trust
This trust is managed by the experienced Ben Rogoff. He looks for themes that could develop over the years and invests in technology companies able to benefit, wherever they're located.
Gaming is one of the trust's main themes. The value of the gaming industry has grown considerably in recent years. It's been driven by the release of new consoles, the rise of mobile gaming and advances in virtual reality.
Virtual reality game Pokémon Go took the world by storm when it was launched in 2016. It gained 42m daily players within 15 days of launch. The manager thinks this shows how big the opportunity is within the gaming industry.
We think this trust is a good option for investing in some of the world's most promising technology businesses. But its focus on a single sector makes it higher-risk. It should usually form a small part of a well-diversified portfolio.
Polar Capital Technology Trust - five year performance
Source: Lipper IM to 31/05/18
Annual percentage growth
May 13 -
May 14
May 14 -
May 15
May 15 -
May 16
May 16 -
May 17
May 17 -
May 18
Polar Capital Technology Trust
9.9%
28.4%
-0.8%
70.6%
23.9%
Past performance is not a guide to the future. Sources: Lipper IM to 31/05/2018
More information on the Polar Capital Technology Trust
Our view - why aren't there any technology funds on the Wealth 150?
Our aim for the Wealth 150 is simple. We try to find managers with the potential to perform well over the long term.
We look for managers who choose companies with the best prospects. It shouldn't matter how big they are, or what sector or country they're in. We call this stock picking.
Our analysis shows it's difficult for managers who invest purely in technology companies to perform better than their benchmark over the long term through good stock picking.
This is partly because the performance of this sector is heavily influenced by its largest companies – Facebook, Amazon, Apple and Alphabet (formerly Google). These four companies make up almost 37% of the global technology market.
What are the prospects for big US tech firms?
But there's a limit on how much a fund can invest in a single company. So if these companies perform well, most funds are likely to underperform.
We prefer managers who run diversified funds. They can dip in and out of the technology sector when they feel the time is right.
Investing in only one sector can mean your portfolio's swings in value are more dramatic. Diversification is key. As with other types of investment, if you want to invest in the technology sector, we think it should only make up a small portion of your portfolio.
---

Kate Marshall
Senior Investment Analyst
Technology – what do our favourite fund managers think?
Technology isn't just a sector – it's an integral part of the global economy. As such, fund managers must consider it when managing money, whether they run a technology fund or not.
We don't have any technology-specific funds on our Wealth 150 list, but the following three of our favourite fund managers all have an interesting viewpoint on technology.
Below they explain how they think about tech and how it affects their investment process.
This article isn't personal advice. The views expressed are those of the fund managers, and any shares mentioned aren't investment recommendations. Please seek advice if you're not sure an investment is right for you.
The value of investments can go down as well as up, so you could get back less than you put in. You'll find more details of each fund's risks in its key investor information.
Nick Train and Michael Lindsell – Lindsell Train Global Equity
Our most important theme is the disruptive potential of technology.
Not just within the technology industry itself, but across all the sectors we invest in, including consumer goods.
We invest in top-tier consumer goods brands, and expect companies such as Unilever, Diageo and Heineken to be alert to ways they can benefit from tech.
The internet, and the rise of artificial intelligence like Amazon's Alexa, offers infinite shelf space for these companies' products.
They're also making acquisitions to benefit from technological disruption. Unilever bought Dollar Shave Club, which offers a subscription service for razor blades and is taking business from competitor Gillette.
More than a quarter of Diageo's media spend is now on digital (in the US it's up to 40%). It owns major drinks brands such as Johnnie Walker, Smirnoff and Guinness. We want to be sure that consumers will ask Alexa to order Johnnie Walker – and that Amazon will stock it.
Entertainment content is another key theme. The internet presents an opportunity for companies like Disney, another of our holdings. Disney boasts 11 franchises worth over $1bn each. It intends to launch its own branded streaming service in 2019, which highlights the value of its unique content.
More information on the Lindsell Train Global Equity Fund
Lindsell Train Global Equity invests in Hargreaves Lansdown plc shares
Giles Hargreave and Guy Feld – Marlborough UK Micro Cap Growth
We have the freedom to invest across all sectors, but we find a lot of opportunities in technology. The sector is home to lots of fast-growing and innovative small companies.
Around 20% of our fund is in pure tech stocks. But a lot of the other companies we hold use technology to get ahead of their competitors, or to open up new markets.
Our largest investment is Learning Technologies Group. It's a market leader in delivering training via digital platforms for clients including governments and multinational companies. Training is delivered through online courses, interactive video and educational games. It's even created virtual reality learning experiences for the Science Museum and Tate Modern.
We also like Next Fifteen, a technology-driven marketing group. It serves many of the tech giants, including Google, Apple and Amazon. It has a strong management team and should benefit as technology continues to shake up the marketing world.
Focusrite is another top investment. Musicians around the world use its audio technology to produce high-quality sound for recording and live performances. It also provides ways to connect instruments to computers, and makes software and apps used to create electronic music. Focusrite benefits from the trend of people recording their own music at home and uploading it to websites such as Soundcloud and YouTube.
More information on the Marlborough UK Micro Cap Growth Fund
Chris St John – AXA WF Framlington UK
When investing in technology, investors often focus on companies that make products like smartphones, or their components. But the benefits of innovation are widespread, among creators and users.
I'm fascinated by the ingenuity of the companies I meet and impressed by the way they embrace technology to gain competitive advantage. Technology is being used in all areas of business, not just to maximise profits, but to cut costs.
Rio Tinto, the mining company, uses driverless trucks. Iron ore production relies on a lot of transportation, so any technology that can reduce fuel bills and maximise the use of equipment is welcome. Driverless trucks don't need holidays, they don't require training, they can work 24 hours a day, and they reduce the risk of human injury.
Rio Tinto's autonomous trucks already account for one quarter of the material moved across their Pilbara mines in Australia. On average, each truck operated about 700 hours more than conventional trucks in 2017. Load and haul costs were also 15% lower.
I also invest in Future – a media company that produces special interest magazines, such as music and gaming. It ensures advertisers are connected to consumers that have a relevant and specialist hobby.
Consumers that read their online magazines are also offered the chance to buy products via the internet. In some cases they can read a review of a particular product, then buy it immediately through a price comparison window. Future then earn a commission from the sale.
More information on the AXA WF Framlington UK Fund
Busted: 3 myths around the US tech sector