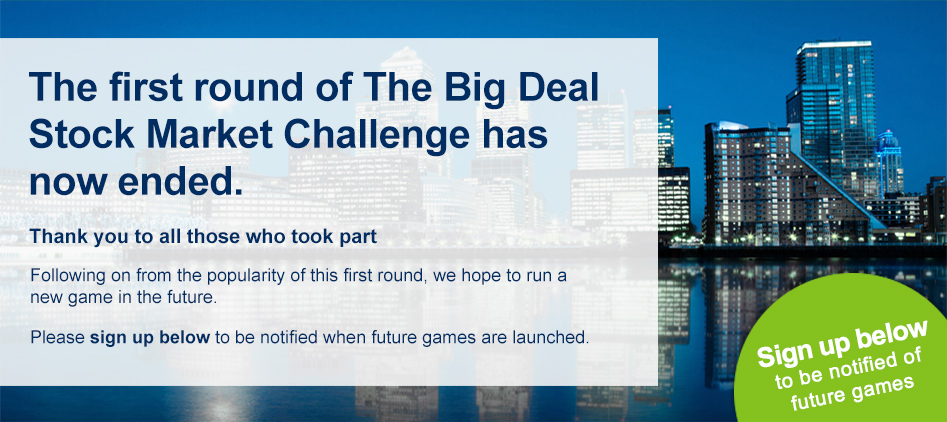 Please enter your details to register for updates
Hargreaves Lansdown PLC group companies will usually send you further information by post and/or email about our products and services. If you would prefer not to receive this, please do let us know. Your personal data will remain confidential, and will never be passed to any other company, unless required by law.
Overall league winners
£10,000 - Player league winner
Mr McMahon from Essex
£10,000 - Company league winner
Mr Mattheopoulos from Surrey
Feedback
We would like to hear your thoughts so that we may improve the game next time.
What did you enjoy about the game?
What was bad about the game?
What could be improved?
Please leave feedback here