Careers
We aim to provide the best information, the best service and the best prices. To do this we need the best people.
Hargreaves Lansdown is an innovative, rapidly expanding business with over 700 employees. We are always looking to recruit talented people who are willing to work hard and be part of our future success. One of our objectives is to attract, retain and develop quality staff and as such we offer excellent prospects through training and development.
Current vacancies
A number of positions for high-calibre individuals educated to at least 'A' Level standard, or equivalent, looking to embark upon a career in financial services.
---
We are currently looking for graduates to join us at our busiest time between now and April 2014. No finance background is necessary, just the ability to learn quickly. These positions offer an excellent opportunity to gain business experience.
---
We have a number of fixed term positions for those currently on their Gap Year. No previous experience required, just a good academic track record, a desire to learn and commitment to the role.
---
PHP, C#, mobile, cobol, and Oracle roles among seven IT roles currently available.
---
Send us your CV today
Hargreaves Lansdown is an innovative company and always welcomes speculative applications from any individual. If you're willing to work hard and would like to be part of our future success please send us your CV and covering letter today. We do respond to all applications.
How can you make a difference?
What is it like to work at HL?
Alex Davies started at Hargreaves Lansdown in a graduate role and is now a director of the company. Alex shares his experience and explains the opportunities that exist throughout the business.
Central Bristol offices
Our new, purpose-built, state-of-the-art offices in the heart of Bristol provide a modern, open-plan working environment.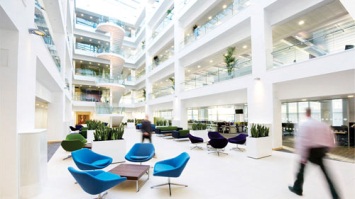 Tell others about HL careers