Bristol
Financial Resilience

Action Group
In response to the cost-of-living crises Hargreaves Lansdown wanted to use its expertise and influence to support those most affected.
As a first step we developed our 5 to Thrive campaign, focusing on the 5 building blocks of financial resilience: control your debt, protect your family, save a penny for a rainy day, plan for later life and invest to make more of your money.
In partnership with Oxford Economics, Hargreaves Lansdown developed the Savings and Resilience Barometer which uses 16 indicators within these five pillars of financial behaviour to report on the financial resilience of the UK.
The reports, released every 6 months, are aimed at advising policy makers into the impact of their decisions.
Hargreaves Lansdown wanted to apply these findings, and the expertise we hold internally, to generate greater financial resilience in Bristol where Hargreaves Lansdown is based and prides itself on being.
So the concept of Bristol Financial Resilience Action Group (BFRAG) was born.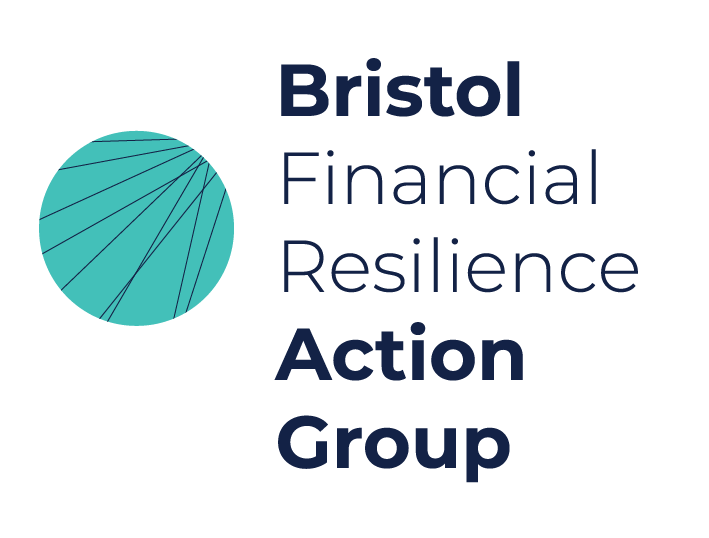 Programme overview
Bristol Financial Resilience Action Group is a network of employers aimed at boosting the financial resilience of Bristol. This is achieved through signatories fulfilling 3 key commitments: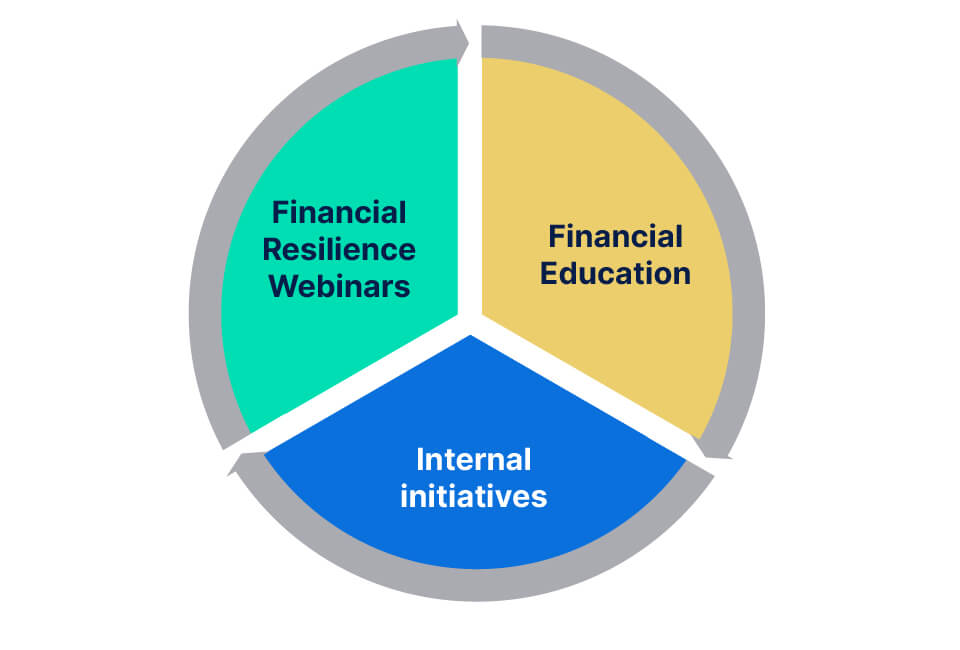 Mission statement - why are Hargreaves Lansdown launching this pilot programme?
As the latest Savings and Resilience Barometer report shows, there is room for improvement for Bristol in relation to financial resilience. Hargreaves Lansdown is proud to be a Bristol firm and want to make a positive impact for the community where we are based.
Objective 1
To utilise Hargreaves Lansdown's knowledge and expertise to make a positive and proactive impact in relation to the cost-of-living crisis
Objective 2
To provide employers with the tools they need to help their employees with their financial struggles
Objective 3
To make Bristol the most financially resilient city in the UK
Bristol's financial resilience
Overall, Bristol is more resilient than the Nation as a whole scoring 61.9 for household financial resilience compared to 60.5 nationally in our projection to Q4 2023.
Bristolians relative strength comes from our rainy-day savings and being more in control of our debt.
| | Control your debt | Protect your family | Rainy day savings | Plan for later life | Invest | Overall |
| --- | --- | --- | --- | --- | --- | --- |
| National average | 66.5 | 72.6 | 74.5 | 45.2 | 22.8 | 60.5 |
| Bristol | 68.9 | 72.8 | 76.0 | 45.2 | 22.1 | 61.9 |
| Difference | 2.5 | 0.2 | 1.5 | 0.0 | -0.7 | 1.4 |
Timeline of the programme
March 2023 - Bristol Financial Resilience Action Group goes live
Employers became signatories of the pilot programme.
May 2023 - Launch event
Launch event at Hargreaves Lansdown with Marvin Rees, Mayor of Bristol.
June 2023 - Monthly webinars begin
The webinars are recorded and can be accessed online.
September 2023 – Quarterly coalition meetings begin
The first coalition meeting of signatories to discuss successes and challenges, share best practice, network, and look ahead to the future.
December 2023 - Progression report
A 6-month progression report assessing the impact of the programme thus far and any lessons learnt.
2024
As the year long programme rolls out we will assess the successes of the programme and how best to take the pilot forward after the first 12 months of delivery.
Benefits of the programme
Employer
Cost free employee support
Increased financial resilience of employees
Showcase having a positive impact in your local community
Part of a wider business community in Bristol that is proactive in its response to the cost-of-living crisis and builds strong financial resilience for the future beyond the current situation
Employee
Access to financial education in a simple and readable format
Increased financial resilience
Work for an employer who cares about their impact in the local area