Drawdown
A flexible way to access your pension

Your drawdown
pension
Managing your account
As a drawdown investor you need to regularly review your investment performance, and make sure your income and savings goals continue to be met. You should review your drawdown pension at least once a year, or whenever your circumstances change.
Here you'll find a range of useful information and easy-to-use tools to help you manage your drawdown account with confidence. You can also view our charges online anytime (remember to check investment factsheets for individual investment charges).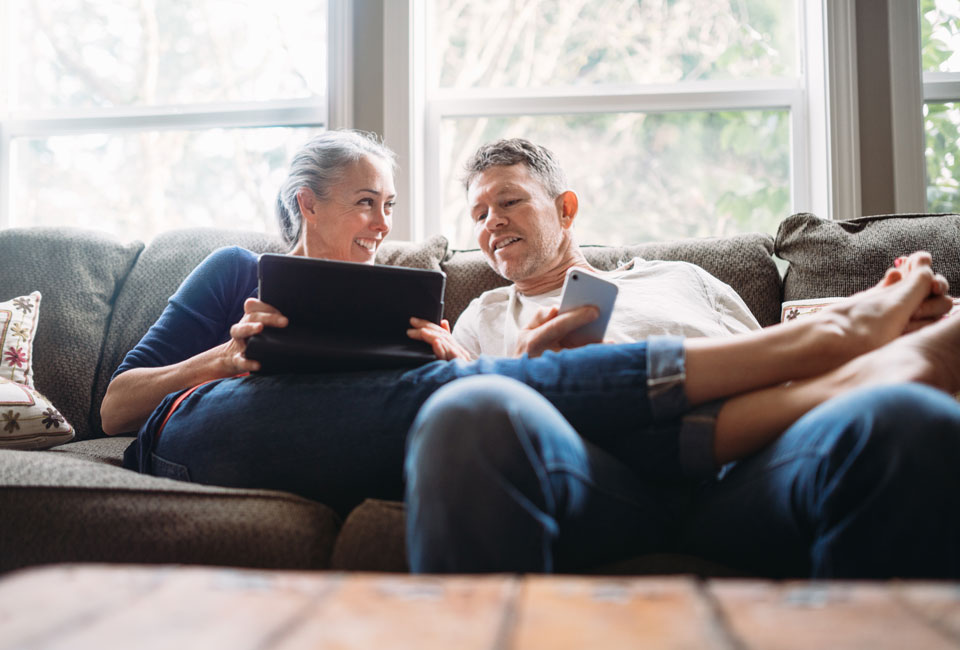 What is pension drawdown?
Drawdown is one of the most flexible ways to access your pension, available from age 55. You can usually take up to 25% as a tax-free cash lump sum and keep the rest invested for later. You're in control of how much income you take (which is taxable), and can make withdrawals whenever you want to.
You have the freedom to choose your own investments, and if they perform well you could receive a growing income throughout retirement. Any money left over when you die can be passed on to your loved ones, often tax free.
Tax rules can change, and the benefits will depend on your own circumstances.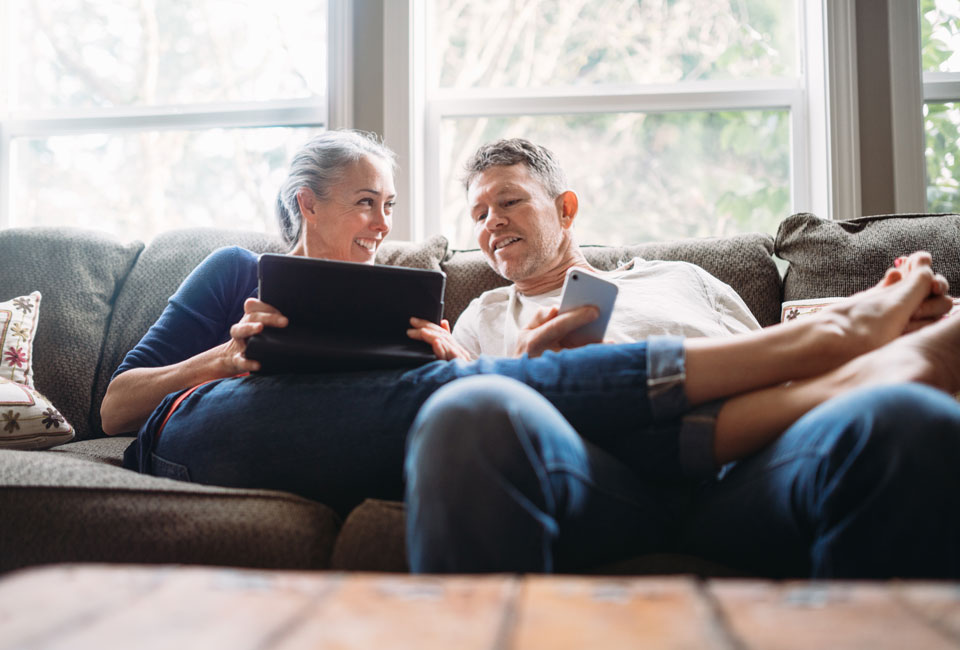 What are the risks?
Compared with other options like an annuity, which provides a guaranteed income for life, there's more risk with drawdown.
Investments can fall and rise in value, so your income won't be secure, and you might get back less than you originally invested.
You'll need to think carefully about the income you'll need when you're older. You could run out of money if your investments don't perform as you'd hoped or you take too much income too soon.
These risks mean drawdown won't be right for everyone, and you'll need to regularly review where you're invested and how much income you're taking.
Pension drawdown charges
Drawdown is free to set up. And you can start, stop or change your income withdrawals whenever you want, free of charge.
Our yearly charge for holding investments is never more than 0.45%. Some investments will have their own annual charges, so please check these first before you invest.
It's free to buy and sell funds. Other dealing charges depend on the type of investment and how often you trade.
How to move more money into drawdown
Only money from an HL SIPP can be moved into your HL Drawdown account. If the amount you want to move into your drawdown account is already held in an HL SIPP, in most cases, you can log in and apply online. If you're unable to apply online or would simply prefer not to, you can also request a postal application. Just make sure you understand the risks and benefits first.
Benefits
You're in control of your income

- you choose how much income to take, and when to take it.

Your money has the chance to grow

- as your pension remains invested there's the potential for it to continue growing, which can help beat inflation.

Pass on money tax efficiently

- any money left over when you die can be passed on to your loved ones - sometimes even completely tax free.
Risks
There are no guarantees

- your pension could run out if you withdraw too much too soon, or your investments don't perform.

Your income could go up and down

- as your money remains invested, fluctuating markets may mean you get less income, or it could stop completely.

You could get back less than you put in

- all investments rise as well as fall in value, so you may get less than you originally invested.
If you're in capped drawdown, you need to contact us directly.
Apply online or by post
You should understand the risks and benefits of drawdown before you start, and our drawdown calculator can help to make sure it's right for you.
When you're ready, you can choose how you want to apply.
Transfer an existing drawdown pension
If you're looking for a better service and greater value for money, you could consider transferring to another drawdown provider.
Before you transfer, check you won't lose valuable guarantees or need to pay high exit fees.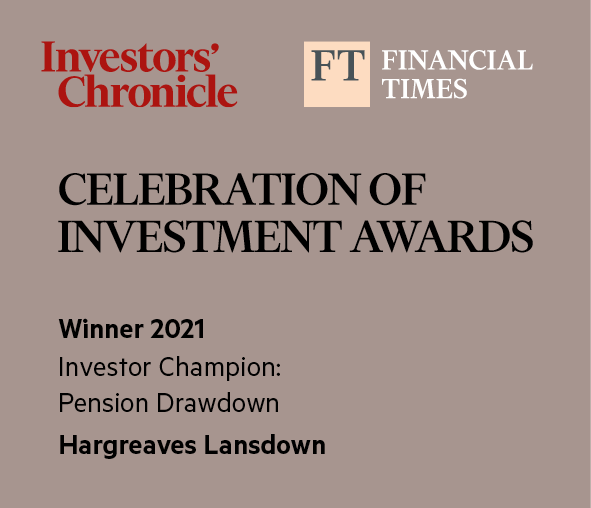 Why choose pension drawdown with HL?
We're award-winning
We've won over 200 awards, including the Financial Times & Investors Chronicle 2021 Investors' Champion Award for Income Drawdown and Best Buy Pension 2023 from the Boring Money Awards.
Trusted by over one million clients
We're a financially secure FTSE 100 company, regulated by the FCA.
Help choosing investments
With the latest news and insight from our team of experts.
Manage your pension with ease
24/7 access online and with the HL app.
Support on hand
Manage the account yourself or take personal advice if you need it.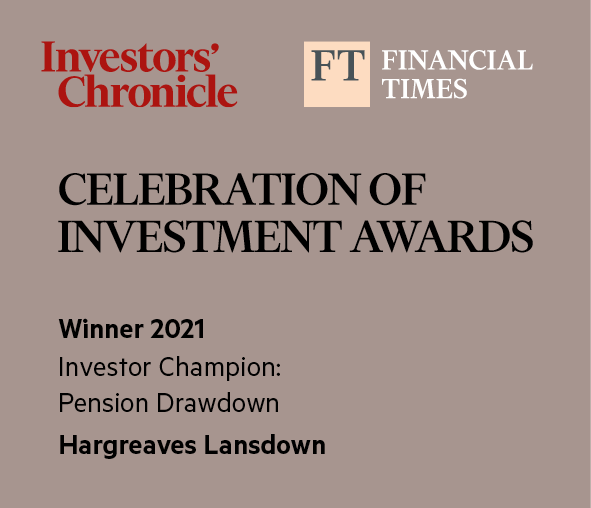 Your pension drawdown guide
Read our essential guide to find out more about how it compares to other retirement options, what investment strategies to consider and how to get started.
Income payment calendar
If you want to make a withdrawal, remember to let us know before the 17th of the month in which you want the payment. You'll also need to make sure you have enough cash to cover it.
If you need to sell investments to meet an income payment, remember to consider the time it'll take for the sale to complete and cash to become available (including trade and settlement periods which can change).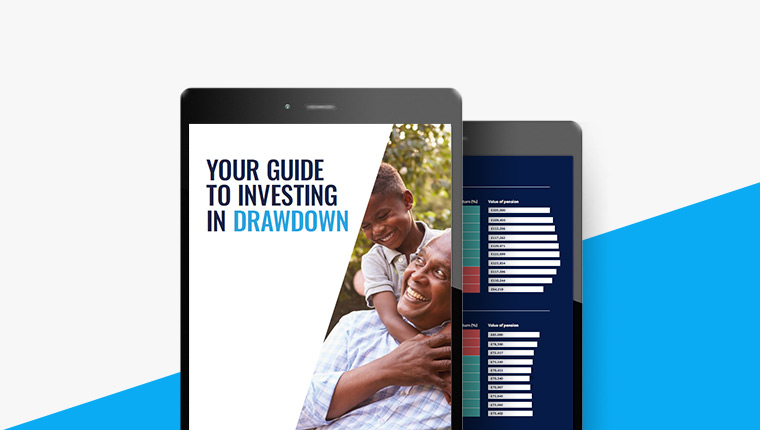 Guide to investing in drawdown
Discover the three main strategies for taking income.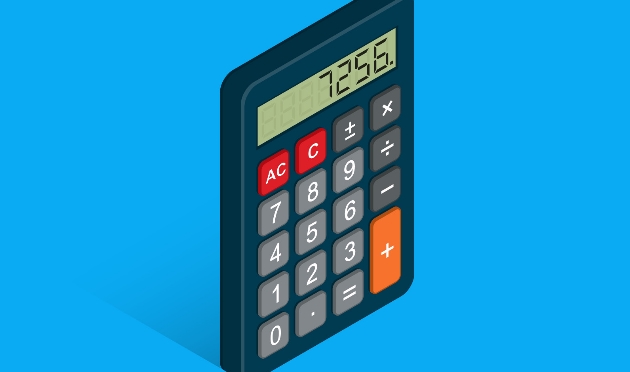 Emergency tax calculator
Calculate how much tax might be deducted when you first take a payment from drawdown.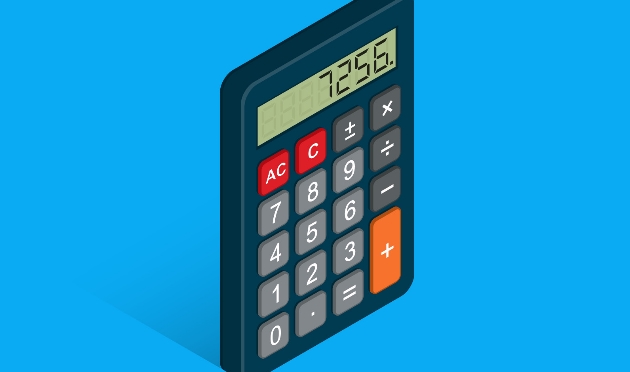 Income Tax calculator
Find out how much income tax you might pay if you take a lump sum from your drawdown pension.
How to review a drawdown pension
Tips for staying on top of your investments and on track to meet your goals.
Investment strategies
Learn about different strategies for investing a drawdown plan, plus fund ideas for income.
Fund research
Stay up to date with the latest fund research provided by our team of experts.
Share research
Learn more about shares, including recent news articles and opinion.
Guidance, help and advice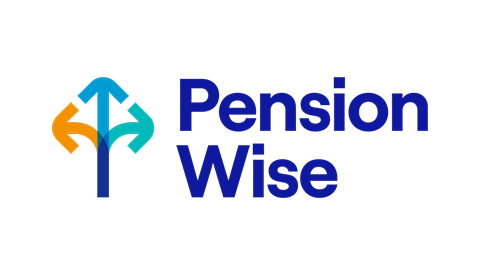 Guidance from Pension Wise
Pension Wise is a free, impartial government service for anyone aged 50 or over, with a UK based personal or workplace pension.
It can help you understand what type of pension you have, how you can access your savings and the potential tax implications of each option. But it isn't financial advice.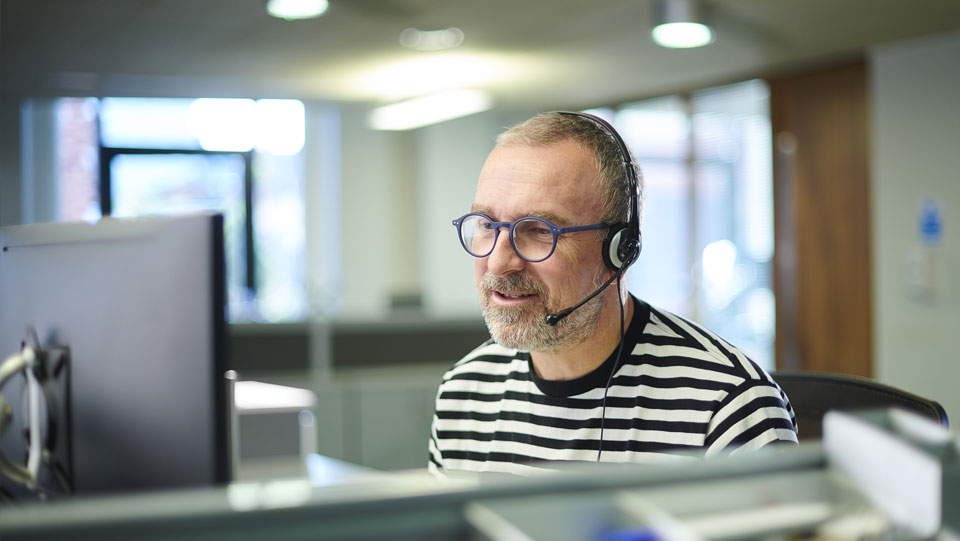 Have a question?
Our Bristol-based helpdesk are here for you six days a week. Our friendly and knowledgeable team are ready to answer your questions no matter how big or small.
Call us on 0117 980 9926.
Opening hours
Monday - Friday: 8am - 5pm
Saturday: 9.30am - 12.30pm
Alternatively, view our drawdown FAQs.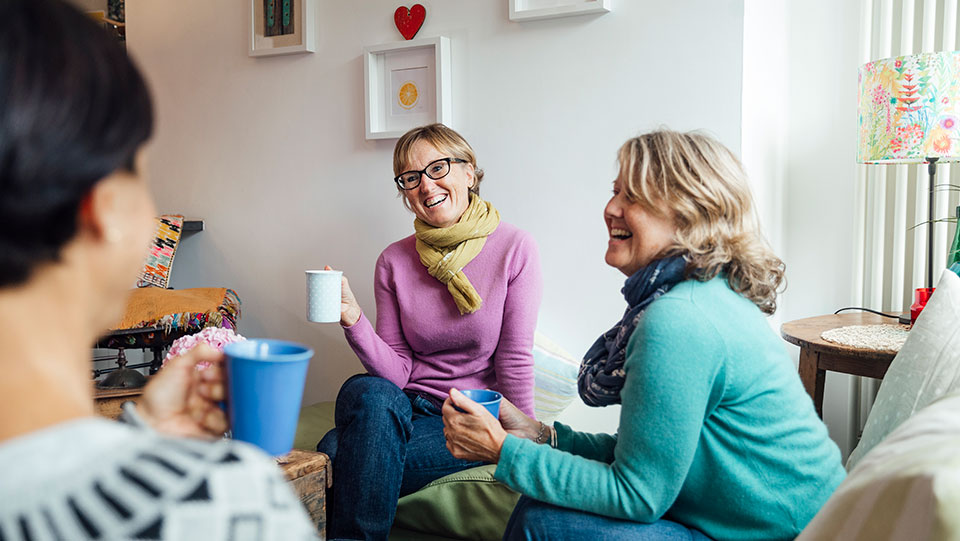 Retirement Advice from HL
Not sure if drawdown is right for you, or unsure where to invest? Our financial advisers can give advice on your pensions and work with you to:
Feel confident about when and how to take your pension
Match all your investments to your personal goals and income strategy
Help you plan for later life and Inheritance Tax
Retirement Advice from HL
Not sure if drawdown is right for you, or unsure where to invest? Our financial advisers can give advice on your pensions and work with you to:
Feel confident about when and how to take your pension
Match all your investments to your personal goals and income strategy
Help you plan for later life and Inheritance Tax