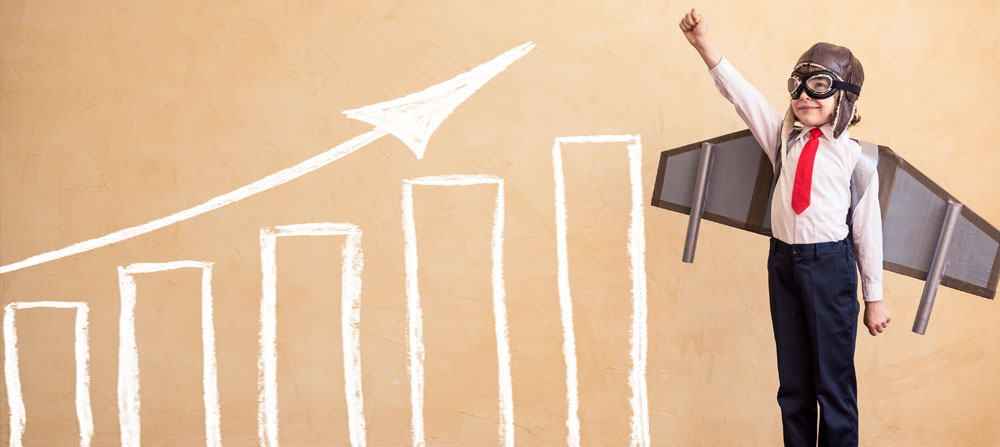 Junior SIPP
Invest in your child's future by starting a tax-efficient pension from just £25 a month
Important information: please remember the value of tax savings depends on individual circumstances and tax rules can change over time. Investments can go down in value as well as up, so your child could get back less than invested. A Junior SIPP is a type of pension for people happy to make their own investment decisions, and is not accessible until age 55 which is likely to rise by the time your child reaches retirement. If transferring a pension please ensure you will not lose valuable guarantees or incur excessive exit penalties. If you are unsure if an investment is right for you or your child, please seek advice.
Do you wish you'd started saving into your pension earlier? A Junior SIPP (Self-Invested Personal Pension) could give a child a substantial head start in saving for their future.
Why invest in a Junior SIPP?
Invest up to £3,600 gross per child per tax year – the taxman automatically pays 20% tax relief (up to £720) so this will only cost £2,880.

Investments in a pension are free from UK income and capital gains taxes. Remember tax rules can change and benefits depend on personal circumstances.

Gifts to a child's pension are often covered by one of the inheritance tax exemptions and so could fall outside your estate for inheritance tax purposes. If you are unsure a pension is right for you or your child, please seek advice.

Money in a Junior SIPP cannot currently be accessed until age 55 (57 from 2028) so you are investing for your child's long-term future.
What is a Junior SIPP?
Remember that although a Junior SIPP is for your child's long-term future, investments can fall in value as well as rise. Also tax rules and benefits are likely to change between now and the time a child reaches retirement age.
Why choose our Junior SIPP?
An easy-to-manage account

It's easy to manage your child's account online or via the award-winning HL app. You can even link a Junior SIPP to your own account and view all your family's investments in one place.

Help getting started

Get started with our 'Investing for children' Master Portfolio. You can also view the latest investment ideas from our expert research team.

Award-winning service

We've been voted 'Best SIPP Provider' by readers of What Investment for the last ten years running. We're committed to ensuring our SIPP delivers an award-winning service for years to come.

What's more, family and friends can add money to a child's Junior SIPP by topping it up.

View our Junior SIPP charges

Opening a Junior SIPP

A Junior SIPP can be opened by completing our simple application form. If your child is over 16 they will need to sign the application, otherwise it will need to be signed by a parent or legal guardian. You must also complete a Legal Guardian form if they are under 18.

Using the form you can set up a monthly direct debit, make a lump sum contribution by cheque or transfer an existing pension – or any combination of these. Before opening an account for a child, see our Junior SIPP charges.