Switch your future on. Switch your pension provider.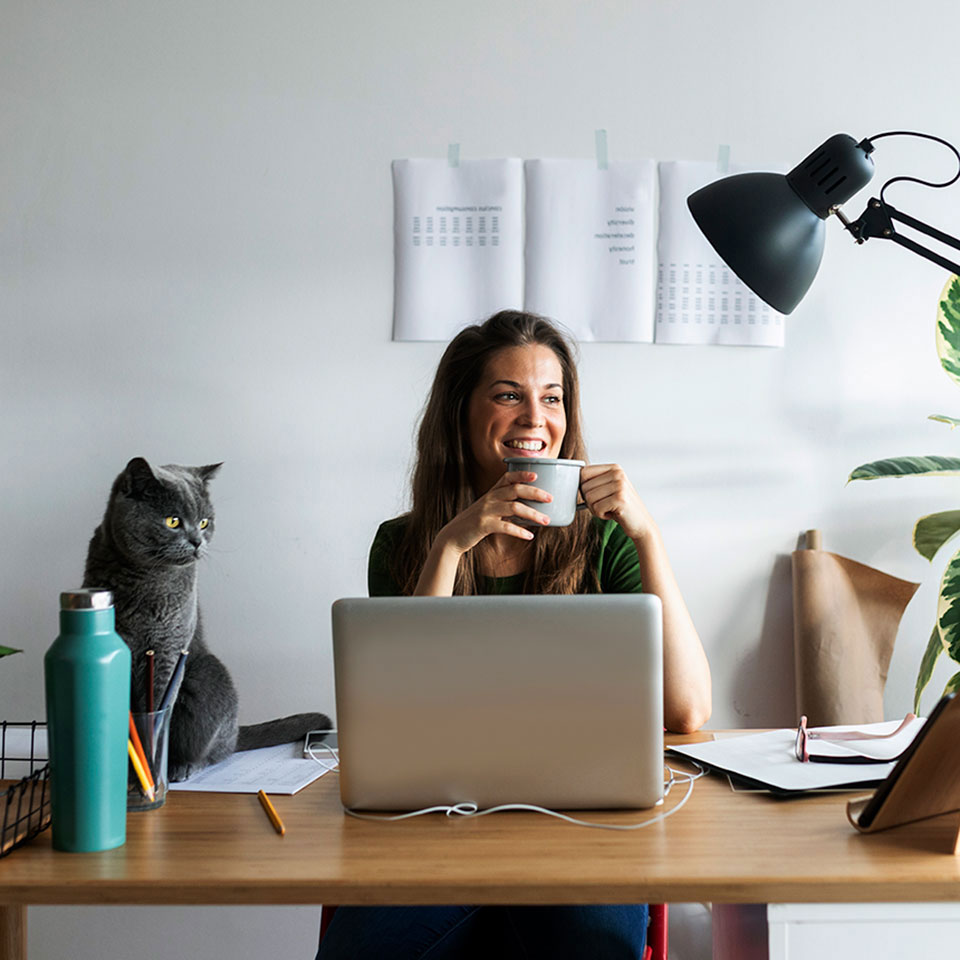 Reasons to transfer a pension
As you go through life your needs are likely to change. These changes may make you want to transfer your pension. Common reasons could include:
You've got lots of old pensions dotted about and want to combine them for easier management
You've come across a provider that offers better value for money
You're not able to invest where you'd like to
Your current pension scheme is being closed
Your current provider doesn't offer the options you want at retirement
Is transferring a good idea?
Consolidating your old pensions could give them a new lease of life. It could make it easier to manage your investments and keep track of your pension's investment performance and potential income, both on the run up to and in retirement.
A clear overview
Multiple pensions can make it difficult to understand how much you've saved, what you're on track to receive and where you're invested. Consolidating lets you see everything at the same time, allowing you to easily make changes and take advantage of new opportunities as they arise.
Potential for greater returns
Some traditional pensions can restrict you to a handful of investments, which can limit the potential for better returns. Modern pensions give you more choice, which can offer more opportunities. Of course, all investments can fall as well as rise in value, so although there's the potential for growth, you could also get back less than you invest.
Less paperwork
Having to keep on top of several company's statements and accounts can be a headache. Combining your old pensions means you'll only have to deal with one provider, one website, one phone number, one set of login details.
Why choose the Hargreaves Lansdown SIPP?
The HL SIPP is for people who want to take control of their retirement savings. You'll also benefit from powerful, easy-to-use tools specifically designed to help build your knowledge, as well as expert research to help empower you to make decisions with confidence.
Free to set up and low cost to run
Our yearly charge for holding investments is never more than 0.45%. See our full list of charges, including dealing fees
Wide range of investments
Select your own investments, pick from ready-made portfolios, or pay for personal advice on where to invest
Excellent customer service
Our dedicated helpdesk are on hand to answer your questions no matter how big or small
What to watch out for and check
Combining your pots could make your pensions easier to manage and help you save on fees. But you should contact your current and future provider to check a few things first:
Ask if you'll need to pay any fees to transfer away
Find out if you'll need to pay any set-up charges
Check you won't be forfeiting any valuable benefits or guarantees
Make sure your new provider is regulated by the Financial Conduct Authority, and financially secure
Please remember
While your transfer is taking place, it's very unlikely you'll be able to make changes to your investments. This can mean missing opportunities to buy or sell. If your investments are sold and transferred as cash, you'll be out of the market until your transfer completes and the new investment instructions that you give have been placed. If markets fall, this will work in your favour. But if markets rise, you'll miss out on those potential gains.
How to transfer
The fastest way to transfer is online. To get started, all you need to confirm is the following details about the pension you want to transfer:
Pension name and type (e.g. Aviva personal pension)
Policy number
Pension value (this doesn't have to be exact)
Your annual statement should give you all the details you need or ask your current provider when you're checking about existing benefits and exit fees. Make sure that all your personal details (including current address and name) are up to date with your existing provider before you start. If personal details don't match it will often lead to delays.
If you're not already an HL client, that's not a problem. Once you've read through our terms and key features, it only takes 5 minutes to create an account online as part of the process.
Your transfer questions answered