How to get quotes
Answer a few questions about you and your pension to find out how much income you could get from an annuity.
Annuity rates change regularly and may go up or down in the future. Your quotes will be guaranteed for a limited time.
Now retired I spend a lot of my time in Greece enjoying the climate, culture and food. I decided to purchase an annuity because I wanted the security it offered. By confirming details about my height, weight and alcohol intake Hargreaves Lansdown were able to get me an enhanced annuity quote offering nearly £900 more income than that offered by some of the other providers.

Mr MCLEVER, Devon
Hargreaves Lansdown were brilliant in setting up my annuity. They did all the legwork for me by shopping around and finding me the highest income available from my pension. Everything was finalised within three weeks of first enquiring. I particularly liked that whenever I rang I spoke to someone straight away who was able to help.

MR REEVES, Wiltshire
I read about HL in the paper and I used the online tool to get some annuity quotes. The figures were thousands of pounds better than my pension provider's even though they were from the same insurance companies! Whenever I phoned the HL helpdesk I found it to be helpful and they always called back when they said they would.

MR FRANKLIN, Middlesex
I just wanted to say thank you for the enhanced RPI protected annuity quote received today. Thanks to you making it so easy I am going to receive an annual sum £2,500 greater than the lowest standard quote, and this is entirely down to your team. I remain hugely impressed with the service you provide.

MR COE, Stockton-on-Tees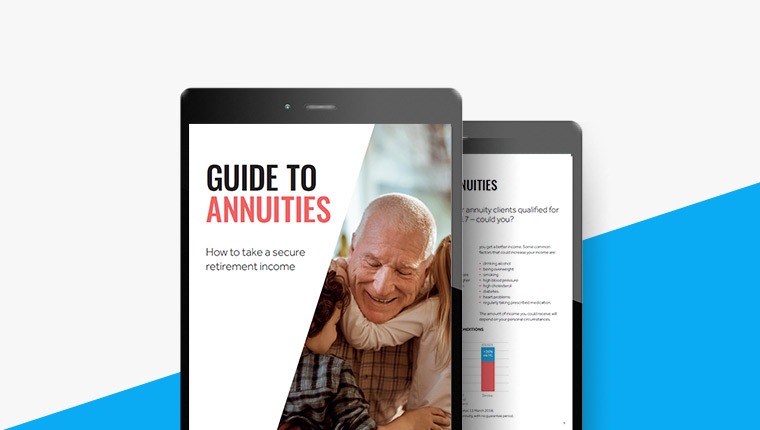 Guide to annuities
Take your time learning more about annuities with our guide.
Have a question or need a hand?
Give us a call on
0117 980 9940
We're here for you six days a week:

Monday - Thursday 8am-7pm
Friday 8am-6pm
Saturday 9:30am-12:30pm