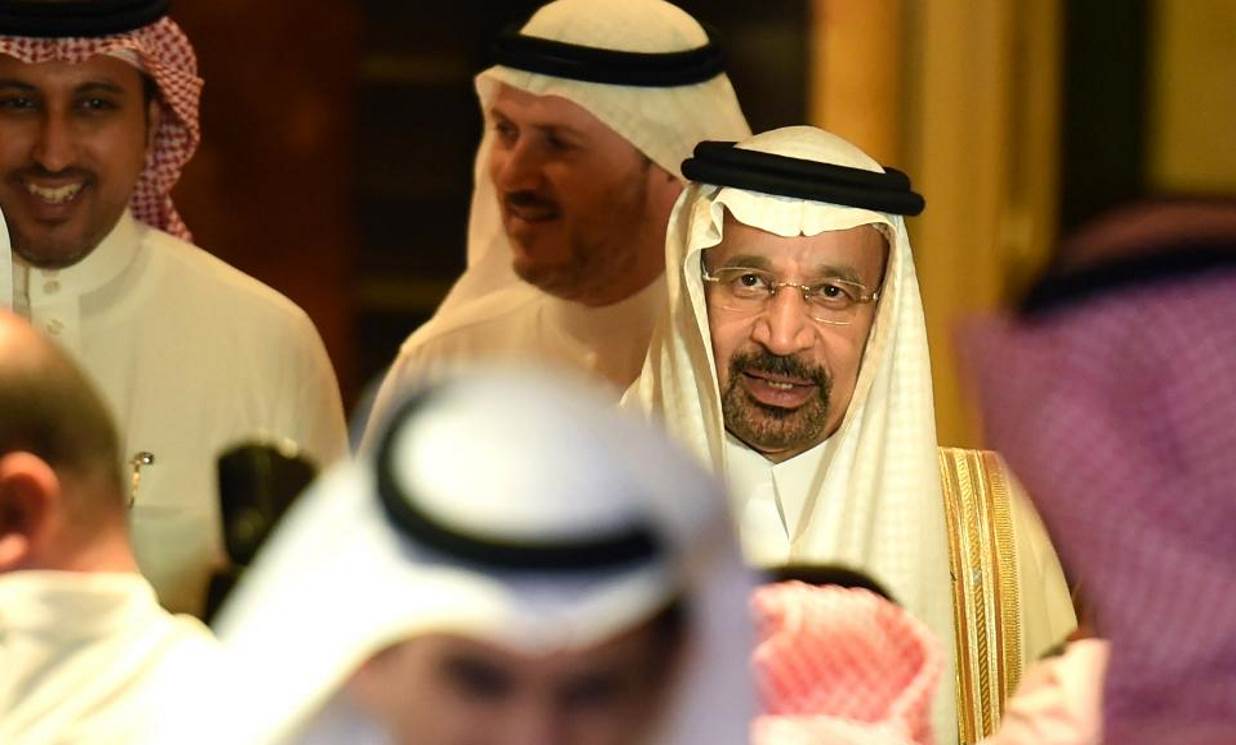 Author: Tim Daiss
Published by

2m read
Hargreaves Lansdown is not responsible for this article's content or accuracy and may not share the author's views. News and research are not personal recommendations to deal. All investments can fall in value so you could get back less than you invest. Article originally published by Forbes.
Imagine making the world's largest oil exporter sweat it out, even before you take office. That's exactly what Donald Trump is doing. The new president-elect has said repeatedly that the U.S. needs to block all oil imports from Saudi Arabia.
During his campaign Trump vowed to secure U.S. energy independence from "our foes and the oil cartels," while also creating "complete American energy independence."
However, on Wednesday the Saudi Arabia's oil minister fired back. Khalid Al-Falih, also the chairman of Aramco, said in an interview on Wednesday that "at his heart President-elect trump will see the benefits [of Saudi oil imports] and I think the oil industry will also be advising him accordingly that blocking trade in any product is not healthy."
"The U.S. is sort of the flag-bearer for capitalism and free markets," Al-Falih added. "The U.S. continues to be a very important part of a global industry that is interconnected, that is dealing with a fungible commodity which is crude oil. So having equalization through free trade is very healthy for oil," he said.
The Saudi oil minister added that Saudis are waiting for Trump's presidency, as his presidential campaign had amounted to "50,000 feet announcements" that may change.
Despite the U.S. shale oil boom and the U.S. slot as the third largest global crude oil producer, the country still relies heavily on Saudi crude imports. Saudi Arabia is the U.S.'s largest Middle Eastern oil supplier with a 11% market share and has also invested heavily in U.S. downstream assets (refineries) to help lock in that supply. Around 31% of all U.S. oil imports are from OPEC members, while Canadian oil imports represent a 41% share.
Saudi Arabia for its part, has been hit particularly hard from the more than two-year roil in oil markets. As oil prices have tanked from $115/barrel in mid-summer 2014 to now hovering in the mid $40s range, Saudi Arabia has run record budget deficits of $98 billion last year and $87 billion forecasted for this year. Foreign reserves are also dwindling as the central bank props up the economy.
The downturn in oil prices and lost oil revenue is also forcing Riyadh to put in place politically unpopular austerity measures, raising $17.5 billion in international bond sales last month, with little end in sight until OPEC and major non-OPEC oil producers can agree on a substantive and lasting oil production cut.
This article was written by Tim Daiss from Forbes and was legally licensed through the NewsCred publisher network.
Free Newsroom email alerts
The headlines that matter to investors direct to your inbox
Register for daily/weekly email alerts with news from The Financial Times, Forbes, Reuters, The Economist and more.