Free investment and pension guides
What you need to know about investments and pensions
Whether you're new to funds, shares and pensions or an experienced investor looking to expand your knowledge our free expert guides have the information you need available to download or request by post.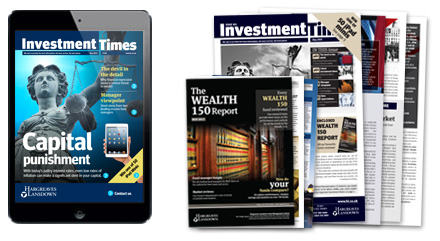 Economic comment from Peter Hargreaves and Mark Dampier, including our latest outlook for interest rates and inflation. PLUS: all Wealth 150 funds reviewed, and statistics on more than 700 others.
Interactive Investment Times app for iPad - download the app now
Investment guides
Emerging Markets
How you could profit from extraordinary growth in some of the world's most dynamic economies. This free guide contains what you need to know about investing in emerging markets.

Shareholder Perks
A list of companies who encourage their shareholders to use their products and services with exclusive discounts and incentives.

What to do When Someone Dies
This guide provides help for those administering estates, including an estate accounts template and details of where to go for further advice. Plus - tips to make life easier for your loved ones after you've gone.
Pensions & retirement guides
Advanced investing
Regular publications