Important information
Please remember that the value of investments, and any income from them, can fall as well as rise so you could get back less than you invest. If you are unsure of the suitability of your investment please seek advice. Tax rules can change and the value of any benefits depends on individual circumstances.

The average fund will have at least 30-50 investments in it, which means an investor benefits from diversification. In general therefore, funds offer a lower-risk approach than investing in just one single share.

However, choosing which funds to invest in can be daunting for some investors. This is where multi-manager funds can be useful.
Why choose multi-manager funds?
A multi-manager fund can make an investor's life easier by bringing together a range of different funds into a single fund, again managed by an expert manager. It's a fund made up of other funds, and so offers added diversification and professional management in a single, convenient investment.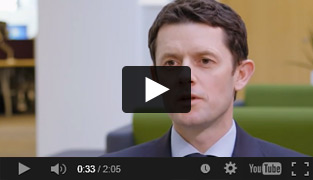 Multi-manager funds often offer a balance of fund management styles. This should mean that the underlying holdings don't all perform the same way at the same time.
These funds often charge higher fees. However, for many, especially those who do not have the time or experience to manage their own investments, the potential benefits can justify the costs.
Hargreaves Lansdown has a range of multi-manager funds covering a wide variety of sectors, which are continually monitored and managed by our experienced team.
Find out more about our multi-manager funds
The HL Multi-Manager Funds are managed by our sister company HL Fund Managers Ltd.