Protect you and your family
We take a look at why financial protection is one of the five key building blocks for a secure financial future.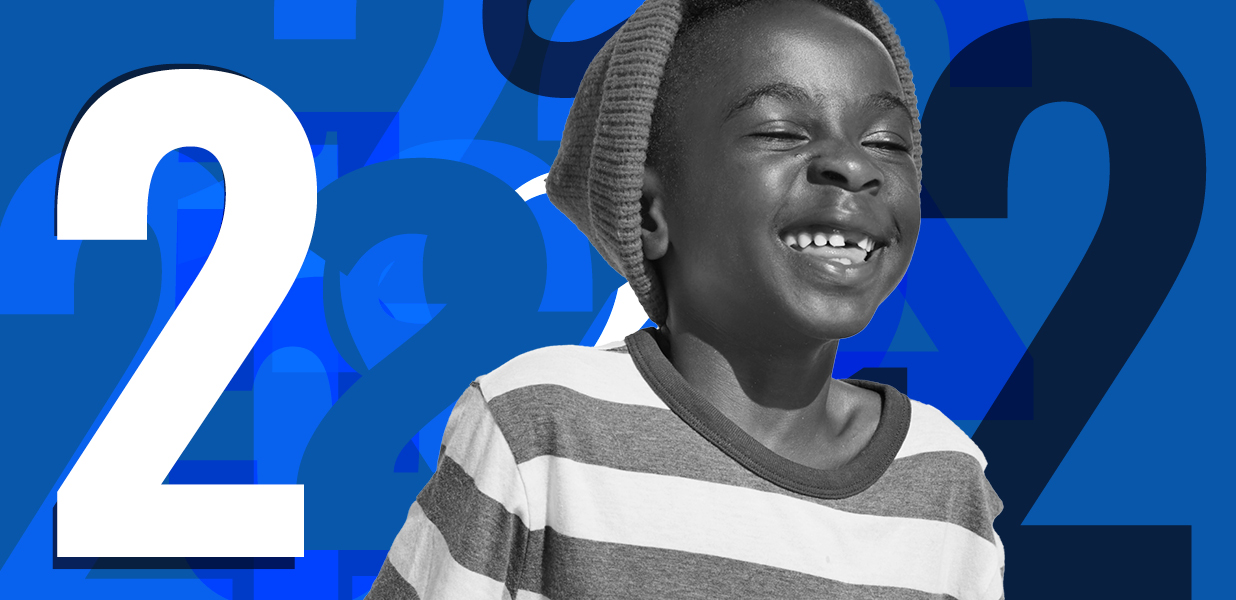 Important notes
This article isn't personal advice. If you're not sure whether an investment is right for you please seek advice. If you choose to invest the value of your investment will rise and fall, so you could get back less than you put in.
Are you a homeowner without any life insurance or income protection?
I'm sure lots of us have seen these kind of insurance adverts on our TV screens and found them relatable.
Recent figures show less than half of people in Britain have sufficient cover for their loved ones should they pass away. This falls to 12% for single parent families.
It's not a huge shock that so many of us aren't protected, as nobody likes to think about something bad happening to them.
Perhaps it's no surprise income protection and life insurance are topics we'd rather deal with later. But when it comes to weighing up your insurance policies, protecting you and your family should be front of your mind.
You might not think you need any protection if you don't have a mortgage or any dependants that rely on your income. But even if nobody else in the world depends on you, some protection policies are incredibly valuable.
This article offers information on protecting you and your loved ones, but it isn't personal advice. You can get free and impartial money guidance by speaking to MoneyHelper.
What protection insurance is right for me?
That depends on your personal circumstances. Sitting down with those closest to you to choose the right level of protection is usually the best way to go.
Here are the most common types of protection insurance and their benefits.
Life insurance
It's a protection policy designed to give you peace of mind that your loved ones will be looked after should you pass away. The amount that's paid out will depend on the level of cover. Pay outs are usually paid to your dependants as a lump sum or as regular instalments.
There are two main types of life insurance policies: whole-of-life and term life.
Whole-of-life policies run for the duration of your life and pay out when you die. It's a policy that's more suited to people with no major underlying health issues who feel they have plenty of life left in them. Any pre-existing medical conditions might require additional screening checks and could make the policy more expensive.
Term life policies provide life insurance for a specific amount of time (known as the 'term'), which is chosen by you. This type of policy is often used to match the length of mortgage agreements or until any dependents become independent.
Critical illness cover
Critical illness cover is a long-term insurance policy that pays out should you fall critically ill – things like a heart attack or certain types of cancer.
Not all conditions are covered though, so you'll need to check the policy details to see what's included and what's not. You could be surprised. Some won't cover you for things like depression, back pain, or serious injuries.
Income protection
Income protection acts as a safety net to help fill any income gaps if you're unable to work because of injury or illness. This would be especially important if you're the main breadwinner in your household. Most policies cover a percentage of your salary. Income protection is an absolute must for consideration for the most-at-risk jobs, like working on a construction site for example.
Some will cover you if you are unable to do your specific job, and others will only cover you if you're unable to do any work at all, so check the small print carefully.
It pays to protect
Protection insurance might seem like an added extra and a cost you could do without leaving your bank account every month, but we think it's essential.
Although you might not think it'll ever happen to you, nobody is immune to things going wrong. Failing to plan ahead and protect your financial future could cost thousands further down the line.
When taking out protection insurance, it's important to select the type of cover as well as level of cover for your circumstances. Paying a little extra for the right policy could make a big difference to any potential pay-outs.
Protection policies aren't as expensive as they used to be, and they can be made even cheaper if you're in fine fettle – another incentive to keep fit! Premiums start from as little as a few pounds a month.
Better still, lots of employers offer protection insurance as part of their employee benefit packages. It just might be the case you don't know about it.
It's worth checking with your employer to see what you're covered for and up to how much. Any benefits are usually tied in with your salary, so depending on how much you earn, it might not be enough to cover all your expenses.
If you feel the protection benefits offered from your employer isn't enough, you'll need to arrange additional cover.
Financial protection for the self-employed
Being self-employed and running your own business has its pros like the best boss you'll ever have.
But it also has its cons, and not being covered by any protection insurance or sick pay benefits from your employer is one of them.
Self-employed workers could be left high and dry if they're unable to work due to injury or illness. Seeing your income nosedive overnight could put huge financial strain on other family members.
As cliché as it sounds, it's better to be safe than sorry when it comes to protecting yourself when you're self-employed.
The bottom line
The pandemic acted as a stark reminder that nobody knows what's around the corner. Protecting you and your family today gives you peace of mind that you're ready for unexpected curveballs in the future.
Protection insurance check list
Work out what protection you need and the level of cover
Check with your employer to see what protection benefits they offer
Don't just pick the cheapest policy – pick the one that's right for you
Check the small print and know what you're buying
Review your protection when your circumstances change
Once you've got all your protection insurances in place, it could be a good time to take a look at your rainy days savings pot.
Important notes
This article isn't personal advice. If you're not sure whether an investment is right for you please seek advice. If you choose to invest the value of your investment will rise and fall, so you could get back less than you put in.

See how different households compare
Try our savings and resilience comparison tool.