Guide to taking a secure retirement income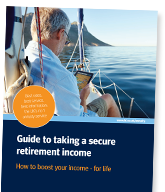 Get your FREE guide to taking a secure retirement income - simply enter your details below
Find out more about buying an annuity and how to make sure you get the best income possible in retirement. This guide is not personalised advice.
Hargreaves Lansdown PLC group companies will usually send you further information by post and/or email about our products and services. If you would prefer not to receive this, please do let us know. Your personal data will remain confidential, and will never be passed to any other company, unless required by law.
The information on our website is not personal advice but we can offer advice if specifically requested. What you do with your pension is an important decision, which could be irreversible. Drawdown is a more complex option than an annuity. Make sure you understand your options and check they are suitable for your circumstances: take appropriate advice or guidance if you are unsure. The Government's free Pension Wise service can help. It provides impartial guidance face-to-face, online or by phone - more on Pension Wise.
Find out how you could increase your retirement income in minutes...
Buying an annuity is a one off decision so it's important to get it right.
Do you want to provide an income for your spouse or partner? Do you want the income to keep track with inflation?
These questions and more shape the annuity you choose and determine how much income you'll receive.
Our comprehensive guide, which has the Crystal Mark seal of approval from the Plain English Campaign, could prove invaluable in helping you understand:
Your annuity options
How your health and lifestyle can secure you more income
What income other people choose and why
The alternatives to an annuity
The literature you will receive is not personalised advice. If you are at all uncertain about the suitability of a product for your circumstances please seek advice.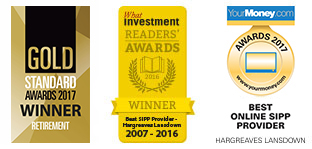 Verified by VeriSign
VeriSign has verified the rightful owner and operator of this web page. The seal verification also shows that this page has passed a daily malware scan.