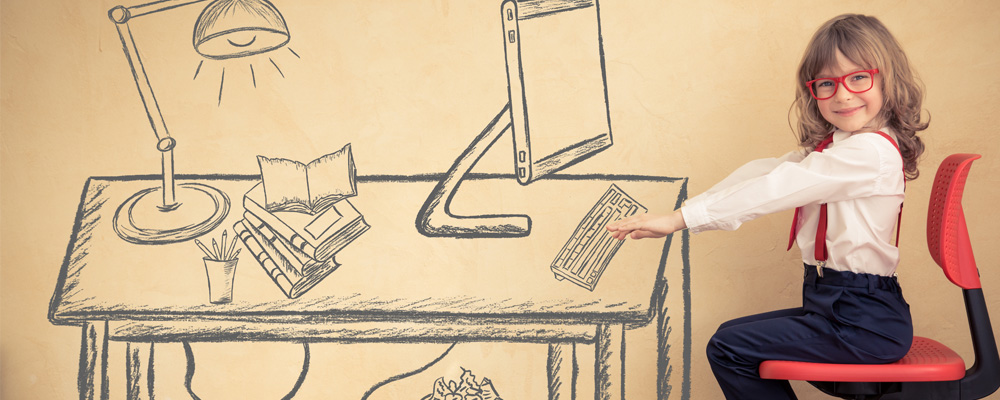 Minimising tax when investing for children
The main aim of investing for a child is usually to provide a nest egg to help them out financially in later life. However, there are additional benefits that could see the amount of tax needing to be paid both now and in future reduce significantly.
As with all things tax, the rules are likely to change over time. The benefits will depend on the individual circumstances of the child and the person paying into the child's account.
Junior ISAs and child pensions
The simplest way to minimise tax is to use a tax-efficient account such as a Junior ISA or child's pension such as the Junior SIPP. As the investments are held in the name of the child, no tax liability falls on parents either.
Junior ISAs
Free from UK income and capital gains taxes, and don't need to be declared on tax returns.
Junior SIPPs
Free from UK income and capital gains taxes. The government also pays a generous 20% tax relief on contributions, meaning a gross Junior SIPP contribution of £3,600 would only cost £2,880. Under current pension rules, up to 25% of a pension pot can usually be taken tax-free, normally from age 55, with the remainder used to provide a taxable retirement income. Given that retirement is some way off for today's children, it is highly likely these rules will change before they get there.
Alternative accounts
Investments outside a Junior ISA or SIPP are liable for tax. One solution is a legal arrangement called a bare trust, which we offer through our Junior Investment Account. The investments are not held in the name of the child, but are taxed as if they belong to them - it is therefore necessary to consider the tax position of the child and also the person who is adding money to the account (the donor).
The child's tax position
Most children can 'earn' up to £18,500 per year without incurring tax (personal allowance of £12,500, starting rate for savings of up to £5,000 and personal savings allowance of £1,000).
The full starting rate for savings will only be available if income other than savings income (e.g. dividend or employment income) is less than £12,500. If this 'other income' is above £12,500 then £1 of the starting rate for savings will be lost for every £1 of 'other income' above this amount. If the 'other income' includes dividends then a tax free dividend allowance of £2,000 is also available.
They will have a Capital Gains Tax (£12,000) allowance as well. This means that while their investments may be taxable, there is often nothing or very little to pay. The numbers quoted apply to the 2019/2020 tax year.
The donor's tax position
Children can only benefit from income of up to £100 per year on money given to them by each parent. If they receive more, the parents must pay tax on all interest or dividends at their highest rate.
There are no such problems if a grandparent, other relative or family friend has contributed the capital. Only interest or income over the child's personal allowance would be taxed.
Inheritance tax and gifting
When money or assets are paid into an account (including Junior ISAs, Junior SIPPs and Junior Investment Accounts) for someone else's benefit, they are treated as a gift. Some gifts are free or exempt from tax, others may be subject to inheritance tax (IHT).
Annual exemption
You can normally give away up to £3,000 per tax year inheritance tax free. This is known as the annual exemption. If you haven't used your annual exemption in the previous tax year you can carry it over into the next tax year, but if you don't use it in that year, the carried-over exemption expires.
For example: if you used £2,000 of your annual exemption allowance in the last tax year you could then gift £3,000 for the current tax year, and £1,000 carried over, a total of £4,000.
Small gifts
On top of the annual exemption is a small gifts exemption. This allows you to give up to £250 each to any number of recipients each tax year, although not to anyone who received a gift from any other exemption. Please also bear in mind that you can't give more than £250 and claim the first £250 is a small gift. If you give an amount greater than £250 the exemption is lost altogether.
Gifts out of income
You can also make 'gifts out of income' free from inheritance tax. Regular payments made out of excess income (which don't affect your standard of living) are normally exempt from IHT. This can be a useful exemption for those wanting to contribute to a child's investments through regular savings.
Gifts outside of exemptions
If you make gifts over and above exemptions, they may still be free from inheritance tax providing you survive seven years from the date of the gift. These are known as potentially exempt transfers.
The importance of keeping records
Keeping a record of any gifts you make and noting which exemption you've used will make administering your estate easier when you die.
If you make regular gifts out of income as part of your normal expenditure you should keep a record of your after-tax income. These records should be used to demonstrate the gifts you've made are regular and you have enough income to cover them and your usual day-to-day expenditure, without having to draw on your capital.