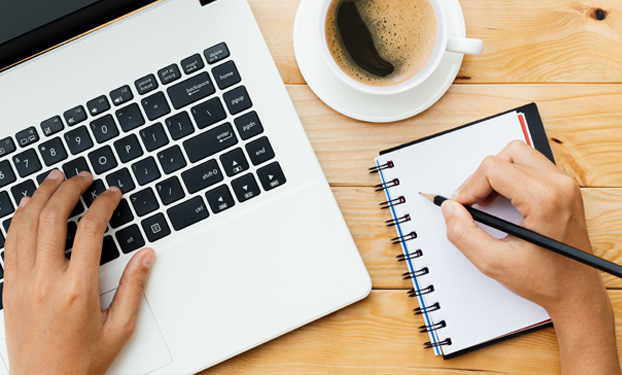 Henry Irving 3 December 2018
No news or research item is a personal recommendation to deal. All investments can fall as well as rise in value so you could get back less than you invest.
As a tax-efficient way of investing, the popularity of ISAs is second only to pensions. Around 10.8 million adult ISA accounts were subscribed to last year. The ability to grow your money free from UK income and capital gains tax, the flexibility, and the £20,000 allowance, means they are one of the first ports of call for anyone wanting to save and grow their money.
However, one conundrum savers may find themselves in is knowing what type of ISA is right for them. The most popular types of ISAs tend to be Cash ISAs and Stocks and Shares ISAs – both with many of the same benefits, but potentially very different outcomes.
Below we explore two possibilities on what type of ISA might be right for you.
Choosing between funding a Cash ISA and Stocks and Shares ISA should depend on your investment goals and your own personal circumstances. This article is not advice. Remember tax rules can change and benefits depend on personal circumstances.
Saving for the short term – Cash ISAs
A Cash ISA works like a normal savings account and most high street banks offer several types. At the moment you can save up to £20,000 tax-free each tax year, and the money stays in cash.
The main benefit of having your money in a Cash ISA is you get the security of regular interest (although the amount itself can and does change). You can put your money in straightaway and know that the value won't go down.
Because of this, generally speaking, cash could be a safer bet for short-term savings. If there's a possibility you'll need cash for an emergency or you're saving for a specific goal within the next few years, keeping your money in a Cash ISA may be a good option.
For instance, if the stock market wobbles and your investments drop in value at a time you were looking to withdraw your money, you could get back less than you put in. Holding your money in cash provides you with the security that, although you may not see as much growth, you won't have the added risk of losing value.
If you're going to stick with a Cash ISA, you should also make sure you're looking around for the best deal. Recent research has shown that savers aren't always getting the best rate. Half of savers haven't switched a savings account or cash ISA in the past 5 years, and 40% have never switched. Almost half of savers don't even know what interest rate they're getting, which could be compromising their returns.
Almost half of savers don't know what interest rate they're getting.
So make sure you have a look at comparison sites for the best rates, and don't be afraid to switch providers. It won't count towards your allowance if you transfer directly from one ISA to another.
Saving for the long term – a Stocks and Shares ISA
Stocks and Shares ISAs have the same tax benefits as Cash ISAs – all returns are free from UK tax. The main difference is that this time your money can be invested.
You can hold many different types of investment in the Stocks and Shares ISA, depending on which ones help you achieve your goal. You can choose the investments yourself – so you're in control.
Investing your money in this way, rather than holding it as cash, has historically tended to give better returns over the long term (take a look at the graph below). The stock market's grown quicker than prices have risen (inflation) in the past, although that's not a guide to the future. Interest rates are actually lower than inflation at the moment, so the spending power of your cash savings could be falling.
This is important. If the inflation rate is higher than the interest you're getting, this could erode your money in real terms. As you can see from the graph, cash hasn't been great for people wanting to maximise their growth over the long term. Remember past performance isn't a guide to the future.
Comparing the return from cash accounts with the stock market
Past performance is not a guide to the future. Source: Lipper for Investment Management, 29/11/2018
For long-term savings, perhaps money for retirement (if you've already made the most of pension payments) or money that you can afford to put aside for a while, then the Stocks and Shares ISA could be a better fit for you. We have to remember the trade-off here comes from the risk of investing and that your investments could rise as well as fall in value, so you may get back less than you put in.
If you want to invest and you're happy with the risk that investing in the stock market brings, then making the most of the annual ISA allowance could help you maximise your returns over the long run.
Do you have money held elsewhere?
If you transfer your money from a Cash ISA to a Stocks and Shares ISA, the value won't count towards your annual allowance. This means you keep the tax benefits you had with your Cash ISA.
Remember there's no such thing as a free lunch. The price you pay for the potentially higher return is a greater level of risk to your money – you need to make sure you're comfortable with the risk before committing. Check you won't lose valuable benefits or incur high exit fees by transferring.
Can I have both?
If you're still torn between both ISAs, then there is the option of having both. There's nothing stopping you doing this and you can always decide to move money between the two at a later stage (although remember tax rules may change during this time).
You can also hold cash in a Stocks and Shares ISA, although the interest you receive will usually be lower than holding it in a Cash ISA. This does give you the option of holding your money as cash whilst deciding where you want to invest, without moving from account to account.
Find out more about our Stocks & Shares ISA
If you're considering transferring a Cash ISA to a Stocks and Shares ISA to HL, it could be easier than you think. If you're already a client with us, just fill out the online form and we'll take care of the rest.