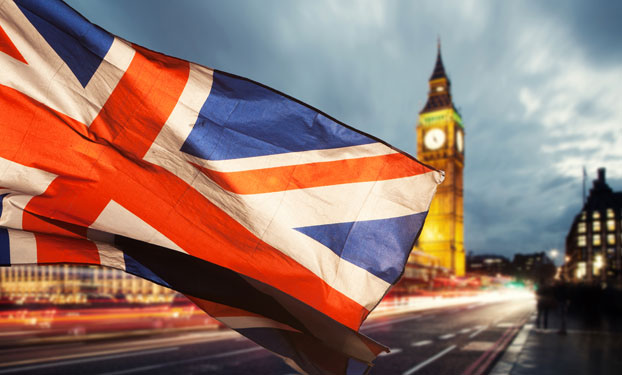 John McTernan 14 December 2018
No news or research item is a personal recommendation to deal. All investments can fall as well as rise in value so you could get back less than you invest.
As part of our Brexit coverage we'll be asking expert commentators from a range of backgrounds and viewpoints to share their thoughts. Please remember that these views are the author's and are not personal advice.
Below political strategist John McTernan sheds light on Theresa May's strategy.
John McTernan explains what might happen next.
The vote of no confidence in Theresa May has come and gone. And she's still standing. Theresa May seems indestructible. Deadlines are set – and passed. Threats are made – and never carried out. Defeat looms – and with one bound she is free. There is something mesmeric about the Mrs May's dogged refusal to give up. This is no 'dead woman walking', as the political cliché goes – more a case of the T1000, the indestructible Terminator made of liquid metal in the film 'Terminator 2: Judgement Day'.
Obviously, Mrs May is a great believer in the maxim 'that which does not kill me, makes me stronger'. And on the face of it, having seen off the vote of no confidence she is safe from challenge for a year. That, however, is not how politics works. Authority does not come from the rules, it comes from how your colleagues regard and treat you.
If you assume that the 'payroll vote' of ministers and Parliamentary Private Secretary backed her – for, if you had no confidence in the Prime Minister you would have surely already resigned – then over half the back bench oppose her. That means that her deal is dead on arrival. Which is not really news – it was fact that there is no parliamentary majority for it that meant that the meaningful vote was pulled earlier in the week.
What next?
Shuttle diplomacy will continue. Mrs May will rack up air miles, but make no progress – for two reasons.
On the one hand, the EU27 – the countries with which we have been negotiating – have maintained an extraordinary unity. And despite our historic reputation as 'perfidious Albion', our diplomats have been unable to separate a single country from the pack – not our oldest allies like Malta, nor the most fractious leaders like Italy's Salvini or Hungary's Orban have been persuaded to move.
The Brexiteers bold claim that financial self-interest would make the EU settle on our terms has proved hollow.
The Brexiteers bold claim that financial self-interest would make the EU settle on our terms has proved hollow. Some things are more important than economics. A fact that Brexit Ultras should not be surprised by since that was – in effect – the message of the Leave vote.
...the UK is bound by a peace treaty – the Good Friday Agreement – which ended the 30 years warfare of the Troubles.
On the other hand, there is no concession that can be given on the backstop or, as it should properly be considered, Northern Ireland. The fundamental problem here is not the intransigence of the Irish government not the trickery of the European Union. It is, put bluntly, because the UK is bound by a peace treaty – the Good Friday Agreement – which ended the 30 years warfare of the Troubles.
The agreement saved lives, and is still saving them, and it dealt with the border – the source of the conflict – in an extraordinary act of imagination. It dissolved it. Not merely within the operation of the EU Single Market but by the UK government repealing the act that partitioned the island of Ireland and by agreeing that the people of Northern Ireland could choose either a British or an Irish passport.
Why does the Prime Minister persist and what's her strategy?
Theresa May has a plan. One that is agreed with the EU27 and is actionable. If it were ever passed by parliament it could be implemented. That is a strength in contrast to her opponents on her own side and on the opposition benches who merely have bold ambitions set out with rhetorical flourishes. Her problem is that there is no conceivable majority in the Commons for it.
The DUP have said they won't back. Nor will the hard line Brexiteers of the European Research Group. Mrs May's initial hope was that Labour MPs would cross the floor to support her.
This was always a vain hope since breaking the whip to prop up a Tory government would give the Corbynite left precisely the 'casus belli' they need to start deselecting Labour moderates. More importantly, the very Labour MPs this plan relies on are those most opposed to leaving the EU – why would they want to be complicit in what they regard as an act of national self-harm?
That leaves only one other strand to the Prime Minister's strategy – kicking the can down the road
…the Prime Minister's activity is not to persuade people, no minds have been changed in recent weeks. She is running down the clock.
The sharpest political mind in the Cabinet – Michael Gove – has long understood that to leave the EU is the greatest prize and that the terms on which we leave are far less important. Once the UK has left it will never return – while a second vote to remain might succeed, there is no rational case for believing that a vote to re-join would ever succeed. From that perspective the key is simply to tumble out at midnight on March 29 next year.
So the Prime Minister's activity is not to persuade people, no minds have been changed on Brexit in recent weeks. On the contrary attitudes are hardening on all sides. She is running down the clock.
In this she is aided by one big fact – while there is no Commons majority for her plan, there is no majority for any alternative, whether a harder Brexit or a second referendum. And while her threat that it is her deal or No Deal may not move Labour MPs to support her, it has the merit of being true.
No Deal is the default option, and has been ever since Article 50 was invoked. It would be as disastrous as the leaked government contingency plans suggest. But if the Prime Minister's doggedness and her instinct for survival have delivered anything this week it has been to make crashing out far more likely than it has ever been.
---

John McTernan is political strategist who works internationally. He was a Labour adviser on health, welfare, regeneration, defence and Scotland; and was Tony Blair's director of political operations.
---