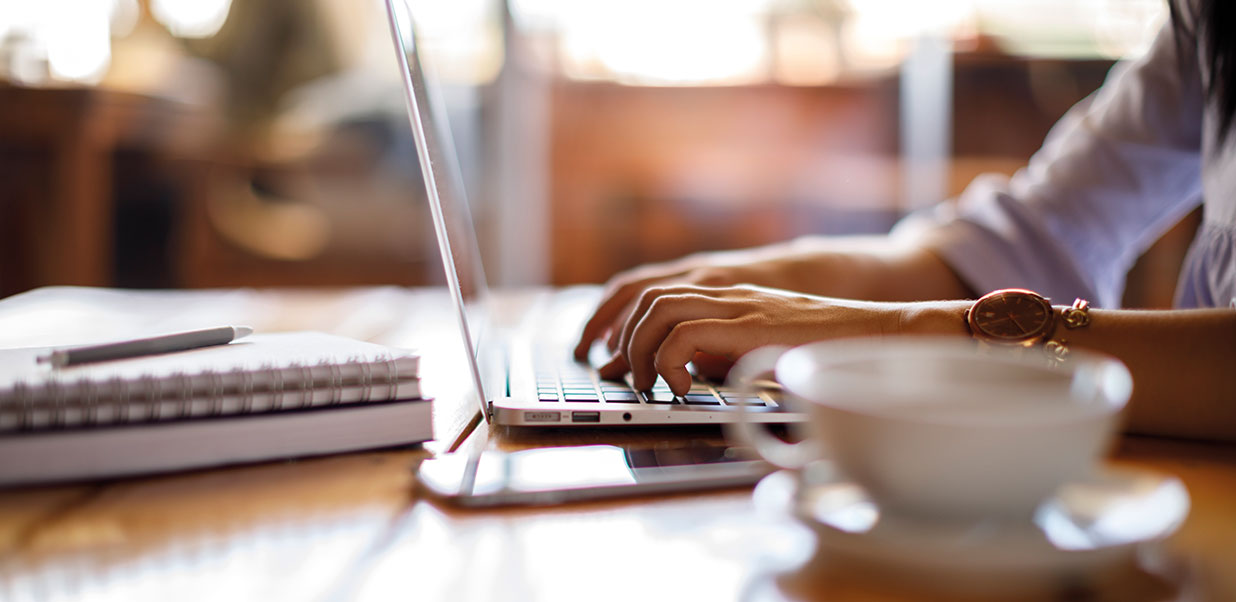 Important notes
This article isn't personal advice. If you're not sure whether an investment is right for you please seek advice. If you choose to invest the value of your investment will rise and fall, so you could get back less than you put in.
What's the yield curve – and why should we care?
Last month the yield curve for 3-month and 10-year US Treasuries (government bonds) inverted.
Now, that all sounds very complicated. So what does it actually mean?
Buying a bond means you lend money to the government, or a business. In return you typically get paid a fixed rate of interest.
The longer you lend money to someone, the more you expect them to pay because of the greater risks involved. There's more chance they might default and not be able to pay off their debts, for example.
But last month the yield on the 10-year US Treasury fell below the 3-month one. This isn't good because it means investors accept lower returns for lending over a longer period than a shorter one. And they expect lower economic growth and interest rates in future.
What's more, an inverted yield curve usually means we're heading for a recession.
It doesn't sound great. But it doesn't necessarily mean a recession's on the cards. There's been false signals in the past. It could just be a sign investors are nervous. Concerns about Brexit, slowing European economic growth, and a US/China trade war have all contributed.
And markets aren't the same as the economy. This isn't the first time there's been something for us to worry about since the global financial crisis, for example. But markets have ultimately continued to perform well, even with some setbacks along the way. Past performance is not a guide to the future.
There is a lot going on at the moment and volatility shouldn't be ruled out. The most important thing is to invest in companies that offer good value and are strong enough to make it through the tough times. Or invest with experienced fund managers that can do this on your behalf. Our favourites are on the Wealth 50.
Remember all investments can fall as well as rise in value so you may not get back what you invest.
The year so far
Markets across the globe have seen a remarkable turnaround so far this year. The US stock market has stormed ahead once more with a return of 11.6% (to the end of March).
UK medium-sized companies aren't far behind with a return of 10.4% for the same period. That's almost hard to believe given fears that UK domestic stocks could be worst hit by a messy exit from the EU, due to the higher exposure of their businesses to the UK consumer.
Even with this rebound the UK has lagged most others in recent years. We think this presents an opportunity. The UK looks relatively good value and it currently offers an attractive yield of 4.2%. So even if investors have to wait for more economic and political clarity, they're compensated in the meantime with a decent income. Yields are variable though, are not guaranteed and are not a reliable indicator of future income.
Bond markets have also performed pretty well so far this year, especially in March. This is partly because the US Federal Reserve recently said it would be more patient about raising interest rates (rising rates are generally bad for bonds). It also said it would stop selling the bonds it previously bought as part of its QE (quantitative easing) programme.
We don't think bonds offer much value right now. Any return is more likely to come in the form of income rather than growth. We generally prefer 'strategic' bond funds that have the flexibility to try and make returns from all areas of the bond markets.
Wealth 50 update
We recently removed the Schroder Tokyo Fund from the Wealth 50 list of our favourite funds.
Andrew Rose steps down as the fund's current manager on 28 June 2019. He'll be replaced by Masaki Taketsume. He's worked closely with Andrew Rose for a number of years and will continue to use the same investment approach.
But he hasn't been in fund management long enough to convince us he'll deliver strong performance in future. For now we have more conviction in other managers in the Japan sector with longer and successful track records.
You can find out more in our full update.
Schroder Tokyo – removal from the Wealth 50
This article is not personal advice, if you are unsure of the suitability of an investment for your circumstances seek advice.
Important notes
This article isn't personal advice. If you're not sure whether an investment is right for you please seek advice. If you choose to invest the value of your investment will rise and fall, so you could get back less than you put in.
Daily market update emails
FTSE 100 riser and faller updates
Breaking market news, plus the latest share research, tips and broker comments
Register