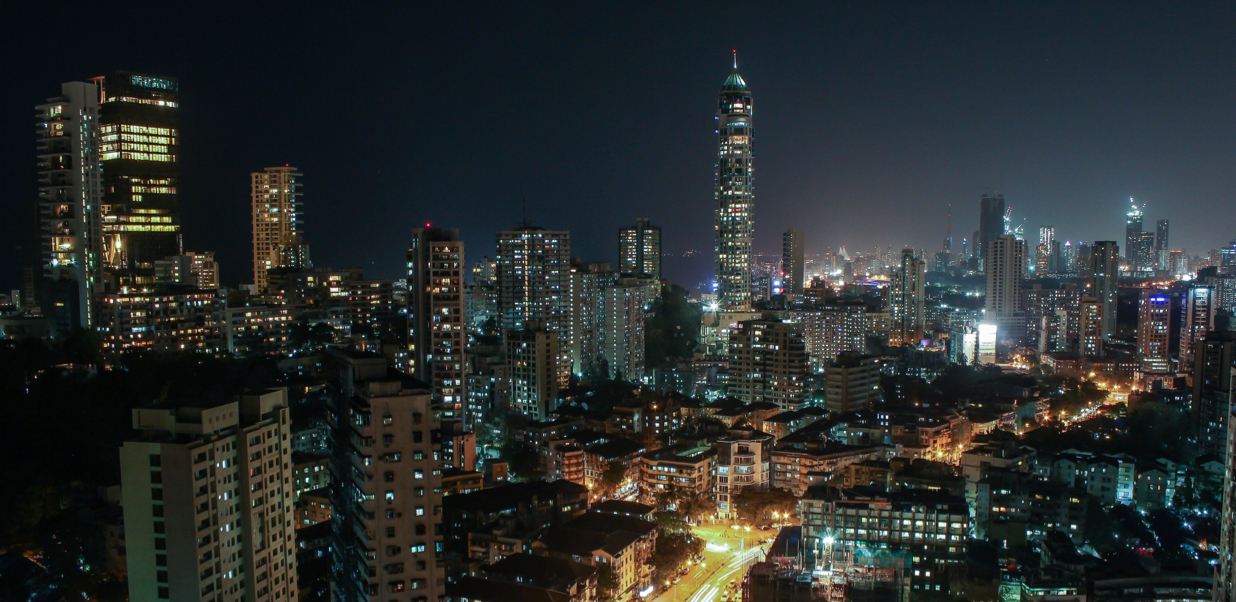 Important notes
This article isn't personal advice. If you're not sure whether an investment is right for you please seek advice. If you choose to invest the value of your investment will rise and fall, so you could get back less than you put in.
India is in the process of economic transformation.
Its government has introduced a range of policies since Narendra Modi's appointment as Prime Minister in 2014, aiming to revive growth and mark India's place as an economic leader.
Most recently, on 20 September, India's Finance Minister announced a bold decision to cut the corporate tax rate by a significant margin. It's been hailed as a radical move, with potentially big benefits for the Indian market.
Rate cut could boost growth
India's corporate tax rate was cut from 30% to 22%. It means the effective corporate tax rate for domestic companies, which includes surcharges, falls from 34.9% to 25.2%. In addition, new manufacturing companies formed from 1 October will attract a tax rate of 15% on income, and a 17% effective corporate tax rate.
These tax cuts come at a critical time. India's economy has seen some short-term disruption this year, with economic growth slowing and consumer sentiment weakening.
Lower tax rates could ultimately boost company cash flows, which could improve profits or provide more leeway for companies to reinvest for future growth. Either way, the tax cuts are expected to improve sentiment and revive growth.
Stimulating investment
India had become uncompetitive on taxes, especially in the ASEAN (Association of Southeast Asian Nations) region. The new tax cut brings India's existing companies in line with Asian counterparts, and among the lowest for new manufacturing companies.
Chart showing different corporate tax rates
Past performance isn't a guide to the future. Source: Schroders, CLSA Research, correct at 23/09/2019
This could attract new investment and jobs in the manufacturing sector, particularly while the trade war between the US and China rolls on.
Some companies are looking to move their manufacturing facilities outside of China, but India has been losing out to other Asian countries. This could be about to change now it offers some of the most competitive tax rates, as well as low wages. India still needs to follow up measures on land and labour policies, but the tax cuts are a big step forward and changes in these policies are already in progress.
Which sectors could benefit most?
Banks should see a positive impact, and not only because their own tax rates will come down. They should also see an improvement in the quality of their loans as the companies they have lent to reap the benefits of the tax cuts.
Elsewhere, consumer products companies are expected to pass on a large proportion of the tax benefits to customers, in the form of lower prices for example, which should boost demand for their products. Auto businesses should also get some relief, especially as they've recently been affected by weaker consumer demand in this sector.
Other sectors, such as information technology and healthcare, are expected to see less of an impact as they already pay lower rates of tax.
More broadly, company earnings estimates have been revised upwards by around 8-10%. This is great news for investors if this materialises, as earnings growth has the biggest impact on share prices over the long run.
What next for investors?
India's government hasn't shied away from introducing sweeping economic reform in recent years. Many other measures could have a positive impact over the long term, but have been disruptive in the short term and impacted growth. But the recently announced cut in corporate tax is a non-disruptive measure and likely to have a meaningful impact on earnings and cash flows.
The impact on domestic consumer and business sentiment shouldn't be overlooked. But the rate cuts could also encourage more foreign investment in India, and encourage more businesses to set up camp there.
There is still much progress to be made in India. Political and economic change is a long-term game and, as a developing country, real change will take time to be implemented. The risks for investors are much higher and this goes hand in hand with heightened volatility.
Over the longer-term we think the prospects look promising. The environment for businesses appears to be changing for the better, and this could present exciting investment opportunities for investors with a long-term outlook.
How to invest in India
If you're considering an investment, a long time horizon is essential for investing in this higher-risk region. Investments also fall as well as rise in value so investors could make a loss. Our favourite way to access India's exciting potential is the Jupiter India Fund.
This article isn't personal advice, if you're unsure please seek advice.
Important notes
This article isn't personal advice. If you're not sure whether an investment is right for you please seek advice. If you choose to invest the value of your investment will rise and fall, so you could get back less than you put in.
Daily market update emails
FTSE 100 riser and faller updates
Breaking market news, plus the latest share research, tips and broker comments
Register