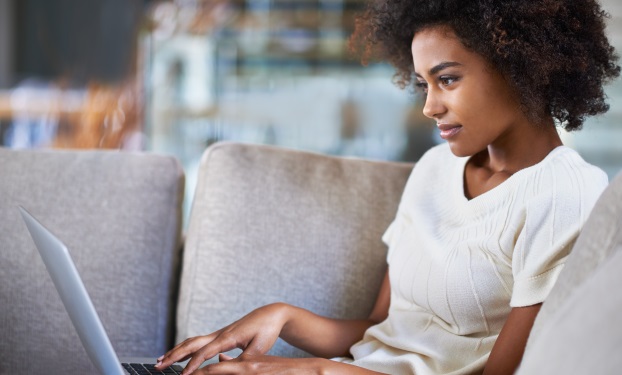 25 June 2018
No news or research item is a personal recommendation to deal. All investments can fall as well as rise in value so you could get back less than you invest.
Real Estate Investment Trusts (REITs) were introduced in the UK in 2007. Since then, most of the UK's largest property companies have converted to REITs, including big names such as British Land and Land Securities.
What is REIT?
A REIT is a property investment company. Unlike many other property investments, it can be easily traded on the stock exchange – exactly the same as any other share. This can make it an attractive way for ordinary investors to invest in property.
In order to qualify as a REIT at least 75% of profits must come from property rental, and 75% of the company's assets must be involved in the property rental business. REITs must also pay out 90% of their rental income to investors.
In exchange for operating within these fairly strict rules, and to encourage investment in UK real estate, REITs don't pay corporation or capital gains tax on their property investments.
What REITs can mean for income investors
Having to pay out 90% of rental income as dividends can make REITs an attractive option for investors looking for an income. The special tax arrangements also mean dividends are only assessed for tax once- when they reach investors. Although please remember that tax rules change and benefits depend on your individual circumstances.
Many REITs have long-term lease agreements with their tenants, which helps make rental income and dividends relatively reliable, though of course there are no guarantees. Those who can carry out regular rent reviews on occupiers should also enjoy steady income growth.
What you should be aware of when investing in REITs?
Since REITs have to pay out most of their income to investors, it's hard for them to build up enough capital to reinvest in new properties from their own profits.
For companies looking to expand, that leaves two main means of funding growth – selling new shares or taking on debt.
The level of debt in a REIT is something investors should keep a close eye on. REIT debt is usually measured in relation to the NAV through what is called loan-to-value (LTV), the proportion of the property portfolio that is funded by borrowings. A higher ratio means more leverage.
Using debt prevents investors having to stump up more cash or risk being diluted, as they would be if the company chose to sell new shares. However it does bring extra risk.
Because property prices are cyclical, property values can change quickly. That means that a REIT with a high level of debt can quickly find itself in trouble as LTV shoots up – especially if a downturn also hits rental income, reducing its ability to service or repay debt.
Get started investing in UK REITs
Open an easy-to-use, low-cost dealing account in under 5 minutes.
Evaluating REITs
REIT returns to investors come in two parts - dividends and changes in Net Asset Value (NAV).
NAV represents the value of all the assets owned by the REIT.
For example, if the assets owned by the REIT, less any debt, are worth £1m and there are one million shares in issue, the NAV per share is £1.
If the value of the properties increase, either through market movements or development activity, the REIT's NAV will grow.
If a REIT, or the sector it invests in, is particularly popular, demand might push the share price up, so it's above NAV. The same process in reverse might push the REIT to a discount. As a general rule though, REIT share prices will tend to move in line with the NAV.
List of UK REITs

FTSE 350 REITS as listed by the British Property Federation

Listed in alphabetical order
Specialist vs. general REITs
REITs aren't all alike. As well as larger companies with a wide range of properties, there are a number of specialist REITs that focus on particular types of real estate – including healthcare, logistics and retail. Below we take a look at one of each. All investments fall as well as rise in value, so you could get back less than you invest. Past performance is not a guide to the future.
British Land is one of the UK's largest diversified REITs, with a portfolio that includes London offices and shopping centres across the country.
With Brexit threatening to force bankers from London, and retailers struggling in the face of ever-rising costs and online competition, conditions are hardly rosy at the moment.
But the group's strategy of targeting high quality, destination shopping centres and mixed use London campuses have been insulating it from the worst effects. That the value of its portfolio actually increased last year is testament to that.
But the main reason for considering investing in British Land at the moment is really its dividend.
A high quality list of blue chip tenants and relatively long leases means it has excellent visibility over future income and that's allowed it to steadily increase the dividend with confidence.
British Land's share price has retreated leaving the shares trading on a forward price to book value of 0.77 times, a 9% discount to its longer-term average. A depressed share price means the prospective yield is higher than it might otherwise be, currently at 4.5% compared to roughly 4.1% if it were trading in line with its longer-term valuation although please remember that yields and income are variable, not guaranteed, nor a reliable indicator of future income.
The potential stumbling block is a disorderly Brexit. That would knock confidence in the UK economy, with negative consequences for property values and the share price.
Management have half an eye on an uncertain outlook, having reduced debt recently. But the recent purchase of a 4.9 acre slice of Woolwich for £103m suggests management believes the capital still holds long-term attractions.
In our view, those in search of an income, and prepared to weather Brexit-induced volatility, might find British Land an attractive option.
Read more about British Land here
Tritax buys and rents out Big Boxes, and the Big Box is in demand.
They may not be pretty, but these giant warehouses are at the heart of modern logistics and e-commerce. They house the automated handling equipment that keeps stock flowing as efficiently as possible.
Suitable sites, ideally covering half a million square feet or more next to a major motorway, are few and far between. The combination of limited supply and a crucial role in company infrastructure means Tritax is unlikely to suffer unexpected vacancies.
Its warehouses are let to blue-chip clients on long leases, with upward-only rental reviews providing the income growth to fund a policy of steadily increasing dividends. Some tenants have even sought to extend leases many years before their current term expires, as they're so determined to keep using the facility.
Tritax itself is very simple business. An experienced executive team helps build a portfolio of properties where they think rental growth prospects look encouraging. Debt is kept low to limit risks. With average interest rates on debt of below 2.4%, using borrowings to part fund purchases that have typically offered starting yields of 5.7% makes perfect sense.
Upwards only rent reviews, and high quality tenants, should mean the dividend is secure. But a rapid rise in interest rates could hit the value of the warehouses, and indeed the shares.
The company has frequently raised extra cash for investments through rights issues - where shareholders are invited to increase their holding. We think that will remain a feature as the company grows.
We view Tritax as a 'get rich, slowly' scheme. It's not trying to shoot the lights out, just to deliver a steadily increasing dividend. At present, the shares offer a prospective yield for 2018 of 4.3% but remember that yields are variable and are not a reliable indicator of future income.
Start investing in REITs today
Open an easy-to-use, low-cost dealing account in under 5 minutes.